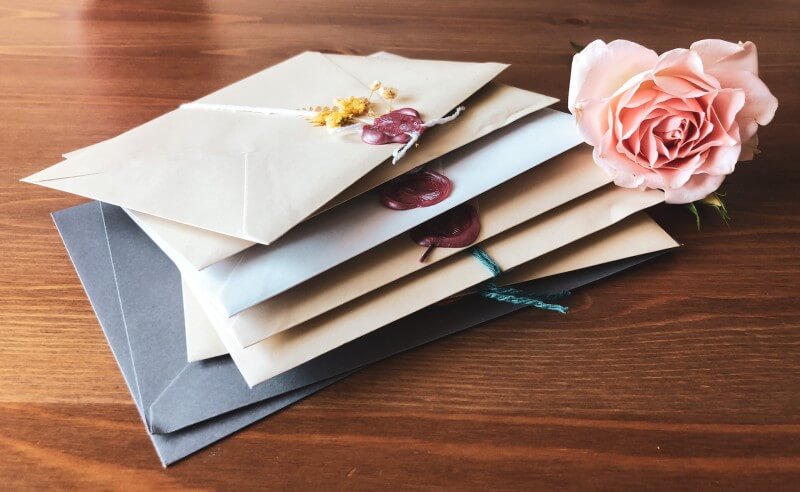 Greeting cards are a great way to show felicitation, love, and care. It's also an amazing way to send condolences to friends, family, colleagues, and acquaintances. It is next to impossible to go wrong with greeting cards especially when paired with flowers and other thoughtful gifts.
The greeting card industry has seen much growth and turnover in past and present times. It is a profitable industry with a high scalability margin. In 2021, 147 million cards were sold online. How about the UK market? Over £1.75 billion was made selling greeting cards in 2016 alone.
In the United States alone, 6.5 billion greeting cards are sold each year. How about Germany? A minimum of 600 million cards are sold every year. Bear in mind that the bulk of these orders are taken up by big brands such as Walmart, Hallmark, and Target. However, this goes to show that there is a great demand for physical greeting cards.
You can also collaborate with these big brands to create a line of greeting cards for different seasons and occasions. To get an idea of designs and lines to create your cards from, you should be aware that approximately 80% of the greeting cards sold were purchased by women.
The greeting card industry is expected to be worth $13.4 billion by the year 2027. Even with the advent of social media, emails, phone calls, and video calls, physical greeting cards are still very much in high demand worldwide.
If you are ready to join this ever-growing industry after considering these factors, keep reading to find out how to start your own greeting card business and excel at it with ease.
8 Step-by-Step Guide on How to Start a Greeting Card Business with Ease
Being a part of the design and print industry, the greeting cards niche is an age-old business that has not been affected much by social media but grows and blossoms each year. Start your greeting card business in 30 days or less using this step-by-step guide.
Step 1: Identify Your Target Audience
To succeed in any business endeavor, you must first come to terms with who your products or services are tailored to. As sweet as it sounds, it is next to impossible to sell to everyone even if you sell oxygen.
You have to define and understand your target audience and their need for your greeting cards before launching your business. This helps you focus on more important aspects of your business like sales and marketing.
To easily identify your target audience, you have to create a buyer persona by asking yourself and answering these few questions:
Who is my ideal customer?
What is their gender, age, and location?
How do I know their needs and desires?
What are their likes, values, interests, and attributes?
What moves and excites them to buy a product?
As someone in the greeting card business, you can have more than one buyer persona. The basic thing is to ensure that they are detailed and easy to follow. This helps you identify their unique needs and what to design when creating the cards.
You can conduct your research on Google, Pinterest, social media, blogs, friends and family, open forums, marketplaces, and other available sources. You can also create a survey to get customer feedback or you can conduct a competitor analysis to get your answer.
Also Read:
Step 2: Pick a Niche
Finding customers is not difficult when you operate a greeting card business because they are acceptable and loved globally. Nonetheless, picking a niche for your business helps you sell more and build a reputable brand instead of appearing generic.
Picking a niche also helps you tailor your marketing strategies effectively, reducing advertising costs and less competition. It will also aid you in building customer trust and loyalty quicker because your customers can easily trust you to create and design a card tailored specifically to their needs.
A niche is a product or service that appeals to or meets the needs of a specific group of people or a small portion of the market section. Although it sounds easy, the niche you choose can grow your business or harm it.
If you can't settle on which niche to choose for now, think of the people you would like to speak to the most via your greeting cards. This will help you start up your greeting card business without taking too long trying to pick a niche.
How to Pick a Niche for Your Greeting Card Business
However, if you would like to be meticulous and go ahead to pick a niche, here is how to do so with ease:
Research the market: go on Amazon, eBay, Etsy, Pinterest, and Google to see the most sold and reviewed designs.
Identify trends: a powerful and beginner-friendly tool you can bank on to identify trends in business and the world is Google Trends, it will help you determine the level of interest across various greeting card niches.
Analyse search results: you can try answering the public, SEMrush, Ahrefs, and other search analysis tools to determine popular searches.
Also note that in selling everyday greeting cards like "Thank you, birthday, wedding, condolence cards" and so on, you will make the most sale in your business selling seasonal cards like "Valentine's Day, Christmas, New Year, Mother's day cards" and so on.
Step 3: Write a Business Plan
A business plan helps you create and document your business goals, financial plans and projections, customer persona, mode of operation, and a lot of other important information needed to operate your business profitably.
You could obtain business loans, and investor funding and apply for business grants. On the other hand, if you intend to sell your cards online, following the print-on-demand route, you won't need to pay any upfront investment to start up your business.
Step 4: Make Your Business a Legal Entity
In some countries, especially the U.S. and UK, running a business without proper registration and verification is illegal and punishable by the law. Ensure to conduct your research on the required documentation and registration process. Know the company registration fee in your country before going ahead to start your greeting card business.
After taking note of all these processes, you need to take note of these other procedures and adhere to them as they apply to each step:
Choose a Business Structure
Different business structures come with their pros and cons on varying levels. As a startup business, it is advisable that you go with a business structure that costs less to start up, doesn't come with a lot of risks, and carries fewer tax implications.
The various business structure setup includes sole proprietorship, partnership, corporation, limited liability company (LLC), and limited liability partnership (LLP). Each of these requires a different registration process and cost and you need to file the right documents with the state.
Choose a Business Name and Register It
You have to ensure that the business name you choose isn't already taken by another business and registered. Conduct research on social media to see if an account already bears your chosen business name, go on Google and type in your business name, and take note if there is such an existing domain name or not.
Choosing a name that is already trademarked can land you in hot water which could result in bad lawsuits. Ensure to carry out your due diligence, and ensure your business name is easy to remember and pronounce.
Register Your Business
Business name registration and business registration are two different processes. Please, be aware of this while making proper filing and documentation. When you are ready to register your business, check with your local jurisdiction to find out their specific requirements. You can also hire a business registration consultant or a lawyer to help you.
Apply for an Employer Identification Number (EIN)
This helps your greeting card business in tax filing just as the social security number (SSN) identifies an individual. It helps your business create its own identity in the legal world.
Register for Taxes
Next in line is to register your business for taxing so you can obtain the business license and permit. In the United States, most locations have to pay sales tax and other applicable legal taxes and fees. Ensure to consult a qualified and recommended tax professional before proceeding.
Step 5: Design and Create Greeting Cards
Come up with unique colour combinations, designs, and words for your greeting cards. Avoid being generic and take the time to come up with your own words. Do not become reliant on AI to come up with designs and wordings for you, give your cards a humane touch.
Step 6: Decide Where to Sell Your Greeting Cards
With the introduction of social media and e-commerce platforms, running a business has become a lot easier. You can choose to sell your designs on platforms such as Etsy, eBay, Amazon, WooCommerce, Shopify, Wix, Squarespace, and other reputable e-commerce platforms.
You can also maximize social media platforms such as Instagram, Pinterest, Facebook, and TikTok to promote your designs.
Also Read:
Step 7: Setup Your Greeting Card Store
If you decide to sell your cards via an e-commerce store, you may want to gain your customer trust and loyalty by setting up your store properly. Ensure your store carries the required sections which include
Home page
About page
Contact page
Shop
Shipping, privacy policy, and other legal pages
If you don't have the required funds to get a web designer to design your page, you can go to YouTube and watch some step-by-step videos on how to design one yourself.
Step 8: Promote Your Greeting Card Business
Great products don't sell themselves, they still need the right sales and marketing strategies to ensure the business grows. Building a strong loyal base should be first in your priority as soon as you launch your business, this helps you stay in business longer and scale to multiple figures.
A few tasted and trusted ways to promote your cards for sales include:
Remember, the greeting cards business is a very competitive one. You must leverage various sales and marketing channels to make your presence and build your customer base.
Conclusion
Anyone can start a greeting card business from any country with little or no money. You just have to have the right knowledge and zeal and you are well on your way to creating magic.