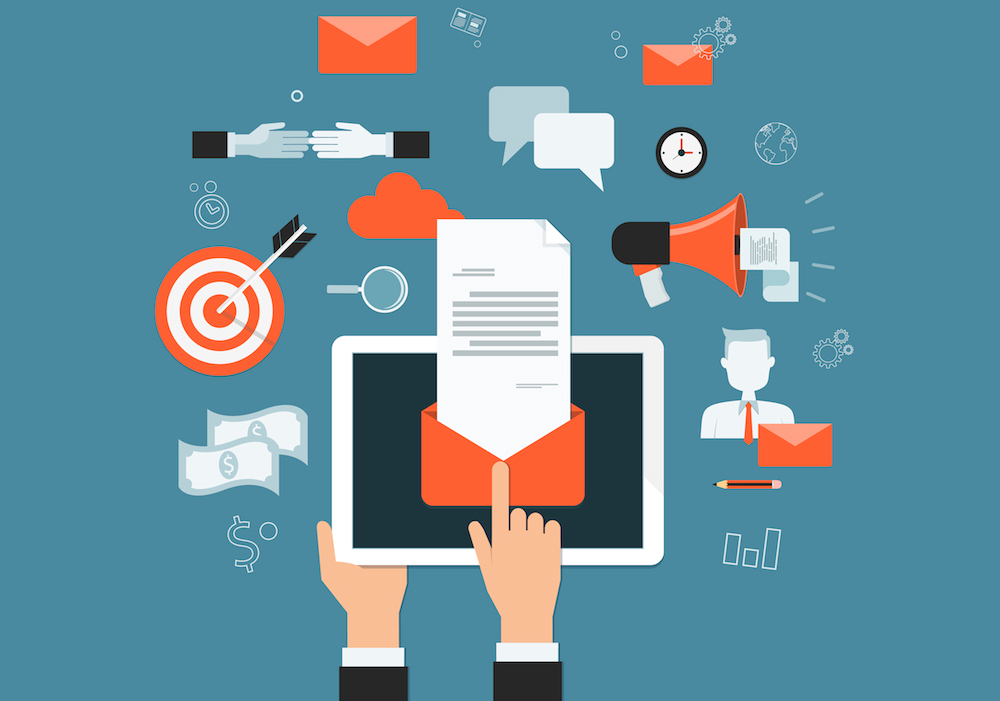 What were you taught in your marketing strategy 101 that you can quickly implement in order to take your business and team from good to great? Can you remember that?
Content marketing strategy is a great start for small businesses that want to drive traffic to their sites and increase their income.
By now, companies already recognize the benefits of content marketing, but not all businesses (especially small ones) actually have a content marketing strategy. As a result, many small and medium-sized companies are missing valuable opportunities to attract consumers and brands.
This article contains some basic ideas and practical tips on how to craft an irresistible content marketing strategy that any business can implement.
The nature of your business will dictate the nature of the content that you need to create. But no matter what kind of content you need, you can adapt our marketing strategy to your business. All you need do is to put in the brain and effort, like billionaire, Mark Cuban rightly said.
Step 1: Do Your Research
Often times, the major reason most businesses create and distribute content is to engage website visitors and encourage them to purchase your products and services.
The first thing in any small business content strategy is to do your research. Foremost, you need to understand who your audience is. Tiffany Griffin already did a post on that, you can check it out here. That will help know exactly the kind of web content you're going to come up with.
You should ask yourself: "Who are the people that need this product/service?" If you have any actual customer data, you need to study it. When you have an idea of who your content is aimed at, you can understand what your content must contain.
Moreover, another important component of an effective content marketing strategy is to research your competitors. Look at what they are doing, and also on who they are marketing to, and pay attention to what seems to be suitable for them.
Your content should be just as good, if not better than your competitors'. This will help you define what customers will benefit from choosing your brand over a competitor's brand – and if there isn't anything that makes you better, you need to be focusing on improving your product before you sell it. Otherwise, your competitor is going to kick you out of business very quickly.
Take a look at this infographic to help you understand what an indispensable branding strategy should look like.
Why does your content deserve existence?
What are your competitors doing and how can you do it better?
Why should your audience choose your brand and your content over your competitor's?
Document whatever your result is and proceed to step 2.
Step 2: Set Goals
When you've got the basics, you'll want to set goals for your business. Starting from the goals, as a strategist, you should have a clear, definite reason for participating in the content marketing strategy.
Small businesses need to be down-to-earth about what they can and cannot do based on the resources that they have. This is not the time to hype things – be as down-to-earth as possible. This includes the overall goal of your content strategy, the time frame in which it will take you to complete your goals, and the evaluation of how much time, money, and resources you're willing to invest in the strategy. No web material trends without a little sort of financial investment, except you are comfortable sharing it with your friends and family only.
There are two categories of content marketing objectives:
Brand engagement, which includes improving brand reception and increasing loyalty.
Demand generation, which includes improving SEO and website traffic as well as increasing sales and revenue.
Also, know your limitations: you don't want to start a content strategy that focuses on too many goals at one time. In this case, there's a chance that you won't achieve any of them.
What is your goal for setting up a content marketing strategy?
What are you willing to sacrifice to achieve your goal?
What do you think will be your biggest challenge in achieving your goal?
Document your answers as we progress to step 3.
Don't skip any of them if you truly want to see a positive result.
Step 3: Select the Type of Content
No matter who you are or what your business does, you surely need to have some content to publish.
Here are some content ideas for you:
List of Articles
From industry news to product reviews and tips, the digestible format of a numbered list makes almost any topic accessible, attractive and irresistible. For instance: 14 Successful Bloggers to Follow by Ryan Biddulph.
Case Studies
How do your products and services affect the lives of your consumers? Does your brand have a positive impact? Tell your potential customers how you helped your existing ones. Example: How I Made $860,538.38 PROFIT in 4 Months by Zac Johnson.
How-to's
When you want to provide deeply researched content with high practical value, publish educative articles that let your audience know you are a reliable source of information. Perfect example: How to Write Powerful Blog Post Titles that Get Readers Hooked on Your Site.
Opinions
To reflect on leadership and experience, find a hot topic on advanced developments in your industry and spell out your thoughts about it. Example: 10 Marketing Strategies I Learnt Following 10 Blogs in USA.
Infographics
Great for collecting data, surveys or other complex subjects that are easily digested, graphic content helps create your visual brand and generates shares on social networks. For example: How to Boost Your Business Performance in 5 Result-Driven Steps (Infographic).
Step 4: Write Your Content Correctly
Effective content marketing strategy actually entails creation of content. And if you aren't an expert in copywriting, you might think about using the help of a professional writer. In that case, you can contact us.
Regardless of who creates the content for your content marketing strategy, be sure to do the following:
Do not allow paragraphs to become too long. They should break up every 2-3 lines or roughly every 75-100 words maximum. If you are observant you will notice that, that has the secret of Emenike Emmanuel on this blog.
Try to include an image for every 300 words of text. But if you are running advert network in-between you might reconsider this.
Use sub-headers to segment sections and split your article for easy reading/scanning. Scan through this blog and you will know what I'm talking about.
Learn how to make headers and create a compelling headline.
Create lists and use bullet points when possible.
Link to other valuable resources in your article when relevant.
Don't forget to proofread.
When you're writing content related to your business, you cannot focus on the marketing posts only. You need to make your content helpful, interesting and unique.
Most people will take the information from your posts and move on, but there will be those who would want to express their opinion and discuss the subject or to thank you for the information.
Step 5: Optimize Your Content for Search
The best content in the world is not helping and useful if no one reads it.
Therefore, your content marketing strategy needs to include making your content searchable. You can contact us for search engine optimization (SEO) or search engine marketing (SEM) specialist.
In this case, what you need to do is to:
Aim for 1,000-1,500 words for a blog post; that is important for SEO.
Place your SEO keywords into your post or blog headline.
Include your SEO keywords in at least one sub-header.
Place your SEO keywords at the very beginning of your title and H2 header for optimum results.
Step 6: Make It Shareable
Now when you have content that is also optimized for search, you need to make it shareable.
If you want as many people as possible not only to read your post but also to share it on their social networks, here are some tips on how you can do that:
Create a custom graphic that shows the title of your blog in an attractive way to increase shares on Pinterest and other networks.
Create an infographic relevant to your chosen topic and include it in your post.
Include Slideshare presentations or a video.
Use Ivy or Click-to-Tweet to include tweetable quotes and stats throughout your blog.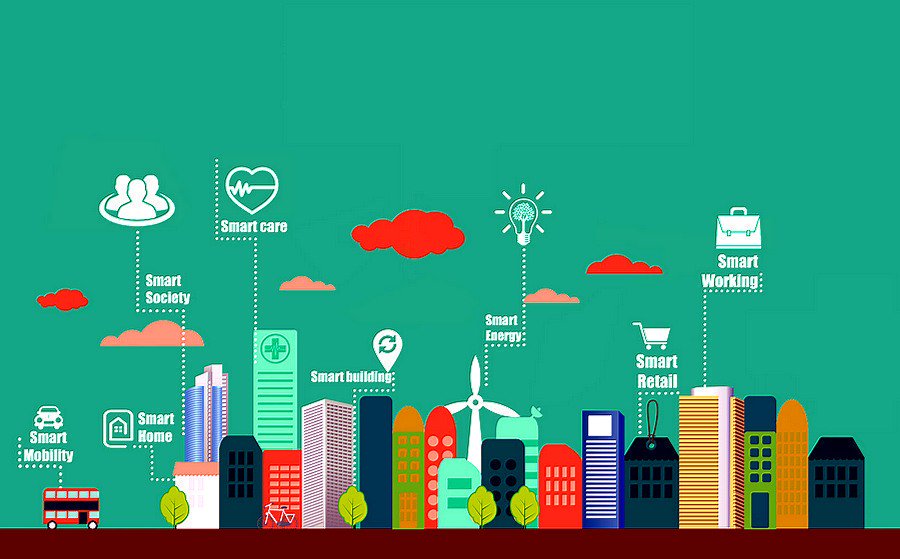 Step 7: Promote Your Content
The last step in your content marketing strategy is to promote the content you so created. Many small businesses don't do very well with this, which means that their content does not cover the target audience. You should do a self-promotion for your content on social media.
Or you can invest a few minutes to read this report on how make internet influencers to promote your product for free.
It is important for social networks to select colorful images that attract the attention of readers. They do not always have to literally illustrate the topic of the post but they should be related.
Also, you should detect the best time to post your articles. It is different for each social media and depends on the target audience too. To find out which time will work for you, you have to spend some time on tests, publishing your content at a different time and analyzing the statistics to see which time works best.
It's not necessary to share your content on all social media on the same day it goes out. You can post it on Facebook in one day, then change the headline and post to Twitter, etc. This will help to reach more people and increase the audience.
Conclusion
After you start implementing your content strategy into life, don't forget to leave some space for making potential changes. Remember that you should focus on getting everything right, but still give yourself the right to make a mistake. A successful person isn't measured by how often they avoid making mistakes, but rather by how well they adapt to those mistakes.
With all these tips you'll hopefully be able to create a successful content marketing strategy suitable for your business.
This is a guest post from Richard Nolan. He is a writer, sharing his experience in spheres of writing, entrepreneurship and psychology. Richard is the general blog editor for ProWritersCenter. You can follow him on Twitter with this handle, @richard_nolan33