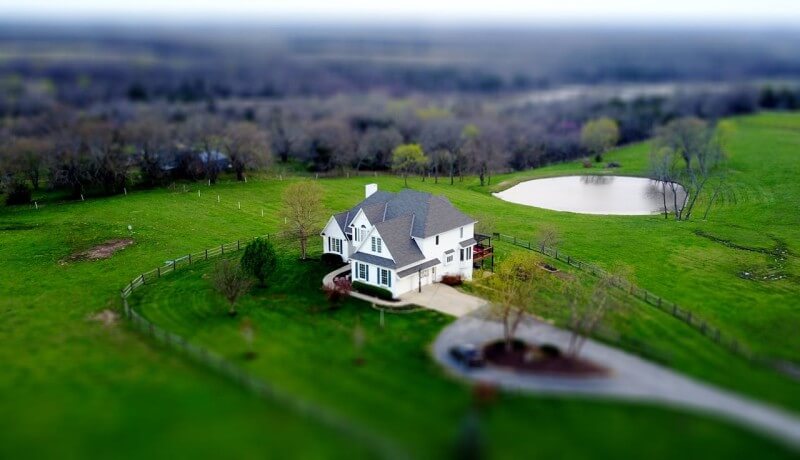 Are you interested in venturing into real estate and would like to know the most profitable business ideas within the industry?
The real estate industry is one of the major industries contributing to the growth of the economy of different nations. In the United States, residential real estate alone is currently valued at over $2.5 trillion. Residential real estate in the U.S. is expected to grow to about $2.8 trillion by the year 2028. Even in 3rd world countries, the real estate market is expected to get to a market cap of about $2 trillion in 2023.
The industry is one that is guaranteed to take you into millionaire status if you know how to play the game right.
In this article, we will be reviewing 11 innovative real estate business ideas you can get into and make a ton of money from. Below are the business opportunities in the real estate sector:
What is the concept of a real estate agency? 
You can start a real estate agency where you will be carrying out the business of securing deals between real estate owners and potential buyers. The more deals you can broker and close, the more money you make.
You need to keep location in mind as a real estate agent, have a target audience to serve, and also know the type of real estate deals you want to broker. These and more are factors that will determine how much profit you make from the market.
You can go into real estate as a side hustle or do it as a full-time business.
On average, a real estate agent makes about 5% – 10% of land or home sales. You can also make money as a real estate agent educator. The opportunities are endless. You can take a quick look at more benefits of becoming an international real estate agent.
2. Estate Management Business
Another real estate business you can consider starting is an estate management and business development company. This business involves helping estate owners in property management. The properties involved can include, lands, residential real estate, commercial real estate, etc.
You will need to learn about how to get clients, secure and close deals and even take estate management courses to learn about business operations.
Note that, the services an estate management would charge an estate owner are not peanuts. The money can come in multiple six, seven figures and that is rich business right there.
Estate management companies charge anywhere from 8-10% of the monthly rent. Do your calculations and imagine how much that could possibly be.
3. Estate Waste Management Business
In 2022, the global waste management market was estimated to be over $1 billion. It has been estimated to have an annual growth rate of about 5.4% between 2023 and 2030.
As you would already know, estate residents or rentals are not poor people, they are mostly people who have enough money to spend, especially, when it comes to keeping their space clean. Starting an estate waste management business can earn you great income. 
By the way, you don't need to do this business by yourself. You can employ staff to carry out these roles while you focus on getting more clients and managing the business.
4. Real Estate Consulting Agency
As a real estate consultant, your job is to provide professional advice to your clients and investors looking to buy real estate properties either at the commercial or residential level.
An investor might have money to invest or buy a property but lack knowledge of what to buy and how to go about it. You can bring in your knowledge and expertise to help them secure the appropriate documents for a property. 
You can help real estate investors secure good deals and make a handsome earning from that.
5. Commercial Real Estate Business
If you are thinking of which real estate business is most profitable, you should be thinking of commercial real estate. It is literally real estate for business purposes. It includes rentals (hall rentals, shopping mall rentals, land rentals, office building rentals, apartment buildings, etc).
If you have the capital you can decide to go into this business, build and rent. You can be making money from hall rentals literally every day. The opportunities here are endless really.
Also Read:
6. Start a Land Banking Business
Land banking is the business of buying lands in non-developed areas with the anticipation that the land will appreciate in value as development gets to that area. It is more like speculation based on activities that have been projected to be put in place in those areas.
You can go into land banking with not-so-huge capital. This can be achieved by buying landed properties at highly subsidized prices and selling at higher rates later. Another way to make money from land banking is by renting out your landed properties and earning an income from it monthly, quarterly, or annually as the case may be. Land banking is one of the most profitable real estate business ideas if you have the capital.
7. Start an Interior Decoration Business
Interior design is one of the most lucrative real estate business ideas. If you are good with aesthetics or you have already learned the skill, you can consider specializing in this real estate decoration business. 
Although the business might take time to build, once you have gotten a hang of it, you will flourish. Consider using video marketing to promote your business on social media to attract steady clients.
8. Estate Security Management Services
Estate owners and residents cannot do without a security system 24 hours. This is mainly because of the caliber of persons in there and also the properties and lives they need to secure.
You can have a business where you train your personal staff and outsource them to estate owners or managers and get paid significant sums monthly/yearly as the case may be.
If you are interested in this business you can take it a steady further by incorporating technology. Having CCTV surveillance within the estate can further improve the security of the area and earn you more money.
9. Start a Real Estate Development Business
If you have the capital, you can also go into real estate development. Real estate development has to do with building residential, and commercial real estate to sell. 
The sales of real estate properties can run into millions. This will be easier to achieve if the property developer has a good business plan. The best property development business plan must include the marketing strategies you intend to use to penetrate the market.
Before diving into property development, you need to study trending real estate statistics to see what others are doing. This can help you find a missing link that will form your unique selling point.
You can go into the home cleaning business; where you render cleaning services to estate members. You can go as far as striking a business deal with the estate management such that all occupants of the estate will make use of your cleaning services.
Whether you will do this at a subsidized rate or not, you will still be making good income at the end of the day.
Also Read:
11. Start a Real Estate Blog
Why is blogging business important in real estate? As a blogger, there is so much you can do in the real estate niche. You can make money from Google AdSense once you are monetized, you can make money from influencing real estate products and properties on your blog.
Another way is possibly, as a real estate agent, promoting your own properties on your blog site. This will be a walk in the park if you understand how real estate SEO works. When you appear more on search engines, it will help you generate leads organically.
If you would want a done-for-you real estate blog set up for you with 30 articles, we can get that for you for just $1,000. Interested? Send an email to [email protected]
Conclusion
The real estate industry is one that is very vast and has a lot of opportunities. You can go into any of these real estate business ideas outlined in this article and make the most out of it.