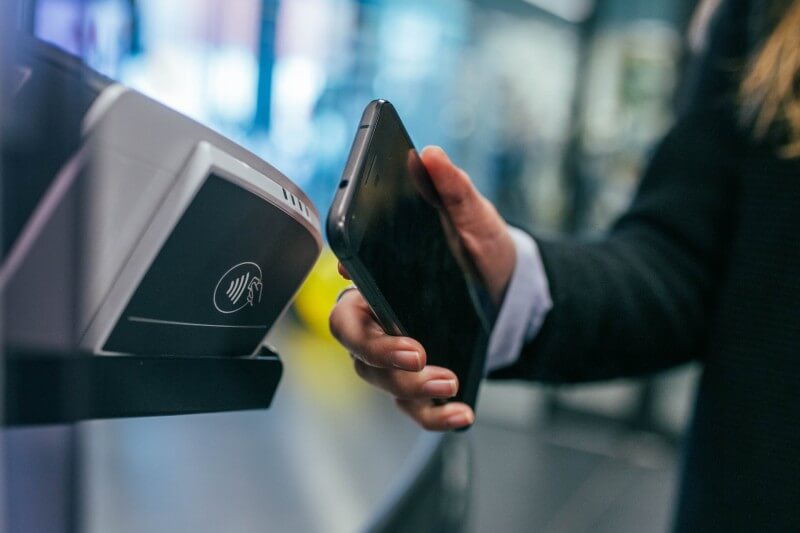 Are you an app developer and you are searching for the best fintech startup business ideas you can build to have your own digital real estate asset? If your answer is yes, then we are here to show you some amazing fintech business opportunities you can explore.
Being an app developer is an exciting and rewarding career. You want to create apps that solve problems and make life easier for people, but you may want to do more, like starting a business. 
Starting a business isn't as straightforward as getting a gig or job to build an app. When it comes to starting a business, you have to research your interest adequately to understand its risks, challenges, and rewards. You would need to do a thorough SWOT analysis to be sure you understand the business model.
This article will show you a long list of the top 10 fintech business ideas app developers can explore.
The fintech market is exciting and rewarding. Fintech is expected to hold 25% of all the banking valuation by 2030. Fintech revenue is also expected to grow from $245 billion to $1.5 trillion by 2030.
Top 10 Fintech Startup Ideas
1. Regtech apps
Regulatory technology applications are helping fintech companies to comply with local and international regulatory requirements. Regtech companies achieve this by allowing them to automate their processes like report compilation and submission, and customer identity verification.
The regulatory system of the fintech industry is continually changing. Regtech apps help fintech companies to quickly identify risks and be up-to-date with regulatory requirements.
As an app developer, developing a regtech is a good business idea that you should consider.
Also Read:
2. Personal Finance App
Personal finance will always remain dear to people's hearts because everyone wants a better life.  Most people are struggling to achieve the life they want because they don't know how to manage the money they make.
A personal finance app helps people plan their spending and savings. With the automated saving system, the money is automatically saved for the user, thereby helping them achieve their financial goals effortlessly.
With the steady growth in the number of smartphone users globally, creating a personal finance app is a profitable business to start.
3. Digital Banking App
Sometimes, it is very tedious to visit the bank for transactions. Today, people want it easier, and that is where digital banking platforms come to the rescue. 
With a digital banking app, which is a digital bank, the customers can conveniently carry out transactions like paying for heat, data, and mortgages without having to go to a physical bank.
According to a report, in 2021, the global digital banking market size was worth $20.8 billion. The digital banking market size is expected to grow at a CAGR of 20.5% from 2022 to 2030.
A digital bank is a major disruptor of the traditional banking system. It is also profitable like the traditional bank or even more.
4. Digital Wallet App
The overall fintech market is new, but it is fast growing. The digital wallet market, a subsection of the fintech market, is valued at $6.2 billion globally in 2021. It is expected to grow at a CAGR of 27.4% from 2022 to 2030. That shows that getting into the digital wallet app business will be a profitable one.
Digital wallet apps provide an alternative to carrying physical wallets. It also helps them to make payments with a few taps on the screen of their smartphone,
With your skill as an app developer, you can build this app alone or collaborate with other developers to speed up the process.
5. P2P Payment App
A peer-to-peer payment platform is an app that enables users to send and receive money from relatives and friends, irrespective of their banks. It also allows users to make payments on different merchant platforms.
The demand and use of P2P payment apps have continued to grow, and this growth can be attributed to its ease of use and overall comfortability.
You can consider creating a peer-to-peer payment app if you want to go into the fintech industry. It is usually a simple interface app and is connected to bank accounts and e-wallets for ease of transactions.
6. Insurtech Apps
Insurance on its own is an old, significant, and profitable industry. It is not only profitable to the business owner but to the customers. Insurance is one of the necessities for survival. With a $5.45 billion global market value in 2022 and an expected expansion at a CAGR of 52.7% from 2023 to 2030, building an insurtech app is a promising business to get into.
Insurtech app is one of the best fintech business ideas you can think of. You must not have an insurance company to have an insurtech app. Your app can help users find better insurance options for them by collecting and comparing different insurance offers in the market.
One of the ways you can make money is through commissions from the insurance offers you compare when a user subscribes or registers for them.
7. Robo Advising App
A Robo advising app serves users with personalized and futuristic financial advice. It helps the user to make better plans for investment and to spend responsibly according to their reality.
This type of app uses machine learning to understand the user's personality, behavior, and needs, then uses the data to serve the user with the best financial advice.
The millennials are the primary users of Robo advising apps, and considering the population and the smartphone user base of the millennials, creating a Robo advising app is a good fintech business idea for an app developer to explore.
The Robo advising app market was valued at $1.66 trillion in 2022 and is expected to reach $2.76 trillion in 2023. The market value is also expected to increase from 2020 to 2027 at a CAGR of 31.8%.
8. Bill Reminder App
Many people don't remember when their bills are due, and that leads to late payments. Late payment can be very harmful to one's records, especially, your credit score. Missed or late payments will stay on your credit report for six years.
Going into the fintech market with a bill reminder app is one of the best and most excellent business ideas. A bill reminder app will notify users before the due date so they can prepare ahead and also pay early.
A bill reminder app can offer other fintech services like analyzing expenses and helping the user save money efficiently.
9. Loan Lending App
Creating a loan lending app, also known as a P2P lending app, is another trending fintech opportunity you can explore as an app developer. A P2P lending app basically serves as a marketplace where lenders and borrowers meet.
The app allows lenders to set how much they can lend and the interest rate. It also enables the borrowers to bargain the loan amount and interest.
The app uses AI to analyze the activities of borrowers, like their spending behavior.
10. Crowdfunding App
Many individuals and startups don't have access to the needed funds and may not meet the requirements of a traditional bank or money lending company in order to get a loan; therefore, they are in search of a solution.
With a crowdfunding app, individuals and startups that need funding will have the opportunity to meet investors.
The individuals and startups that need funding will pitch their ideas to independent investors who will have to decide whether or not to crowdfund the idea.
As the owner of the app, you can make money through commissions from the total funds received by an idea, or you can charge a registration or subscription fee, which can be monthly or yearly.
Also Read:
How Do Fintech Apps Make Money?
There are many ways fintech apps make money. They can make money directly from the users or third parties. For example, a crowdfunding app can make money through commissions on each funded idea or through charging registration or subscription fees.
Also, an insurtech app can make money from commissions from the recommended insurance offers and companies when a user registers for their insurance policy.
Therefore, rest assured that there are multiple ways to make money, no matter the fintech business idea you pick from this list.
Conclusion
Being an app developer is an advantage because you can build these apps or easily put together a team of fellow app developers of like minds. The fintech market is a huge and profitable one. Like every market, it has its risks, but if you can break through, the reward is worth it. Pick one of these fintech business ideas and get to work. 
Would you like to promote your fintech company? Send us an email today, [email protected].