What would you consider to be one of the latest small business recruiting trends of 2023? What are the statistics of small businesses in Singapore, the UK, the United States, Australia and Canada using free HR software?
Businesses have faced unprecedented challenges in the past 18 months as they have tried to adapt to the COVID-19 pandemic. And one area that has experienced a significant impact is employment and recruitment.
If you are a small business looking to recruit in 2023, you must know about the most recent employment trends.
This article will help you understand those hiring trends in post-COVID and whether you need to look for the support of recruitment agencies as you look for the best talent for your business.
1. Small Businesses Are Beginning to Hire Again
Unemployment was on the rise during the peak of COVID-19.
But as vaccinations begin to change the outlook of the pandemic, many small businesses now have more confidence in the economic environment. As a result, they are starting to recruit again. 
In fact, in January 2023, 517,000 new jobs were added to the employment numbers in the USA. You may need to check out small businesses hiring near you.
Small business recruitment this year may involve more competition for the best candidates than in previous years. 
Even the best candidates are also choosy of who they want to work with now. This is why you must learn how to sell your startup as the best fit for the right employees that will help your business grow.
2. Remote Working Is on the Rise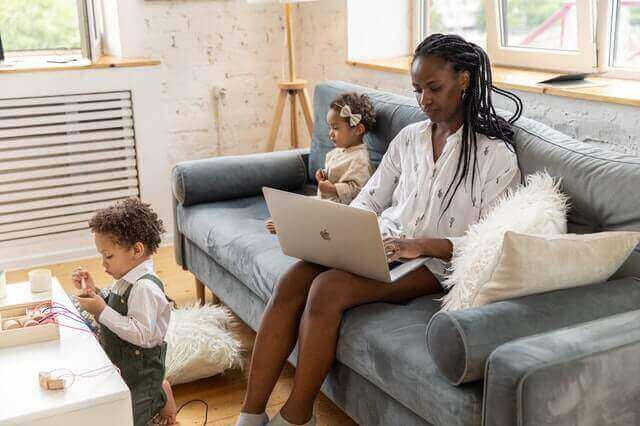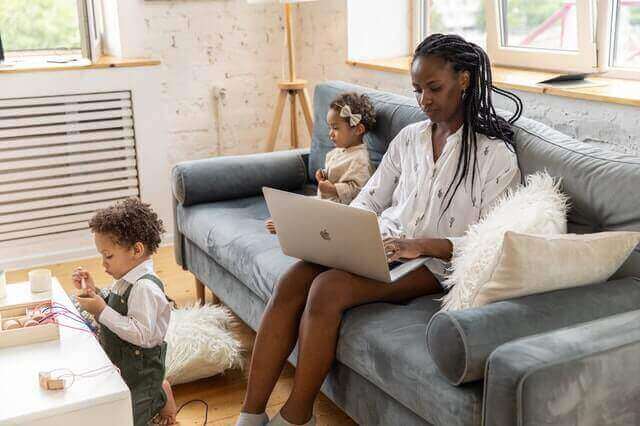 One of the most significant fallouts of the COVID-19 pandemic has been office-based working. As social distancing becomes the norm, many town and city offices have become empty spaces as people switch to working from home.
That trend is set to continue. The rise of remote working is not stopping anytime soon. With modern communications technology making remote working more effortless than ever, many employees now expect to be able to do their job from a remote location.
This is one of the most dynamic small business recruiting trends you need to watch out for whether you are an employee or a business owner.
ALSO READ:
3. Employees Are Placing More Value on Work-Life Balance 
As new generations enter the job market, priorities are changing. Adults are starting families later than ever before. Many place a higher value on work-life balance instead of climbing the career ladder.
Business owners need to be mindful of this trend when putting together an attractive job package that will tempt the best talent to their organization.
It isn't enough to offer a 401k and a good salary. Today's candidates are looking for flexible working hours and benefits such as gym membership and health insurance.
The value of insurance in the modern world of business can't be overemphasized. How you handle these small businesses recruiting trends will go a long way to determining the quality of talents that will come to your company.
4. Inclusive and Diverse Recruitment Is in the Spotlight
With movements such as Black Lives Matter making waves in the past year, a spotlight is shining on businesses' recruitment practices.
A fair and inclusive recruitment process has always been necessary. In today's environment, businesses must ensure their screening and interview approaches are equal to all candidates.
Getting support from recruitment agencies can help ensure you put equal opportunities at the heart of your recruitment.
5. Using Technology as Part of the Recruitment
Advances in technology and the growth of web-based HR software mean that even the smallest of businesses have access to sophisticated technology to support their recruitment efforts. This is one of the most amazing small business recruiting trends some entrepreneurs haven't really considered in full.
Take, for example, online skills assessments. It is now possible to include these types of screenings in the early stage of recruitment using online technology designed to make these assessments straightforward and objective.
ALSO READ:
Adapt With the Support of Recruitment Agencies
The job market has never been in such a state of flux. A small business might find these changes more challenging to adapt to as the job market becomes more competitive.
Using recruitment agencies and modern technology will help you to sign up the best candidates for your business. 
What Is the Future of Recruitment?
As one out of two talent professionals expect their recruiting budget to decrease as stated by the LinkedIn global recruiting trends of 2021, it's important that we begin to pay more attention to the future of recruitment. As technology continues to evolve, many of the formally manual processes, such as scheduling, data entry, and even resume reviews, will be automated.
Automating a huge part of recruitment will help small businesses in developing countries to compete favourably with their counterparts in Europe and America.
This has been confirmed by Shavonne Gordon, Vice President of Enterprise Diversity Recruiting at Capital One who said: "Now that we've proven we can run our recruiting shop virtually, what does the new normal look like? We won't go back to an environment where everything is fully in-person again because we don't have to. It's likely going to be a hybrid of in-person and virtual."
If you enjoyed this article, browse our business section for more current tips and advice to support your small business. We would like to know your thought on Twitter – @ebusinessroom. Which of these talent acquisition trends in 2023 and recruiting strategies can you relate to?