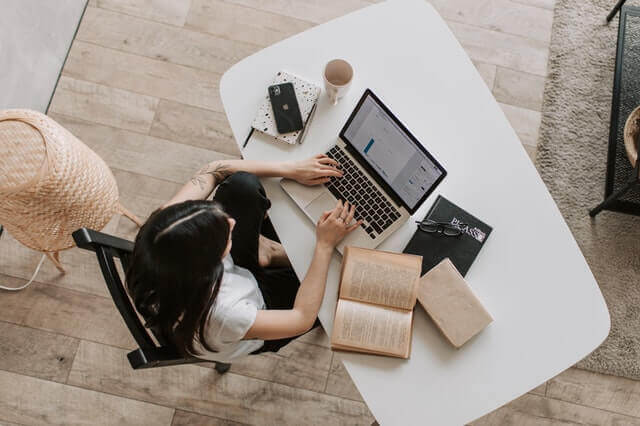 Cloud-based accounting software has completely revolutionized the way business owners now operate their companies and manage their financial information.
When it comes to dotting the i's and crossing the t's necessary to run a profitable and scalable business one thing I don't fail to advise entrepreneurs is to choose the easiest cloud-based accounting software for their small business based on the recommendations of independent experts, close friends and popular positive reviews.
The role of accounting in growing your small business can't be overemphasized. Accounting plays a vital role in every business operation by helping you to track your income and expenditures, ensure statutory compliance, and provide investors, management, and government with quantitative financial information which can be used in making business decisions in the future.
Before we consider the top benefits of using a cloud-based accounting system in your business, let's first and foremost understand what a cloud-based accounting software is and how it works.
What is a Cloud-Based Accounting Software?
Cloud-based accounting software is also known as online accounting software or web-based accounting software. By this direct definition, we can say that this is an accounting software that is hosted on a remote server. Users send their accounting data to "the cloud" where it is processed and returned to the user.
According to Eurostat, there was an 8% increment in the use of cloud financial and cloud accounting software applications in 2020. In Finland (75 %), Sweden (70 %) and Denmark (67 %) at least 60 % of enterprises used cloud computing. On the other hand, in Greece (17 %), Romania (16 %) and Bulgaria (11 %) less than 20 % of enterprises did so.
How many businesses use cloud accounting software? Right now, 38% of European businesses use cloud-based financial software to ensure the smooth running of their business. According to a report by Fortune Business Insights, the accounting software market will expand to $416.23 million by 2024.
ALSO READ:
How Does a Cloud Accounting System Work?
If you are considering structuring your business and making your processes seamless, then I'm sure you will be eager to know exactly how cloud accounting works. 
The software applications can be accessed by users via the internet or other networks via a cloud application service provider. With cloud-based accounting software, a company does not have to set up individual desktops with software because everyone in the company can access the cloud on their own devices. This also allows remote teams or branches to access the same data and the same version of the software.
During the rise of the COVID-19 global pandemic, business owners were forced to embrace cloud computing for all their business activities giving rise to more remote working.
5  Unique Benefits of Cloud-Based Accounting Software for Your Business
The benefits of a cloud-based accounting system can't be overemphasized. Most businesses that are not yet using this unique digital tool to grow their business probably don't know the advantages. Whether you are an accountant or non-accountant, you will need to know these top 5 advantages of cloud-based accounting software and exactly how they work.
1. Cloud Accounting Software is User-Friendly
One of the best features of an effective cloud accounting software is user-friendliness. How easy-to-use your tool is will determine the number of old users you are able to retain and how long people will stay on your platform.
Even if you don't have a degree in accounting or any finance-related courses, with the help of a user-friendly cloud accounting system, you can successfully manage an accurate financial account. 
It's cool to say that good accounting software was built with non-accountants in mind.
2. Your Information Are Secured
Cases of data breaches have been on the increase. Small businesses and big corporations who collect private and confidential data from their customers are always careful not to get attacked.
If you are looking forward to using a computerized accounting system then you must be sure your customers' data are secured. 
The traditional method of accounting where your software is installed on a central server and shared among other members of your team may not cut it for you. There's no guarantee in such a case that you are protected from cyberattack as an attack on your computer can lead to the hijacking of other computers.
But in cloud-based accounting software, the security of your information is a bit more guaranteed. It is always updated and backed up outside your computer so that loss of hardware or virus won't affect your company's financial data.
ALSO READ:
3. You Enjoy the Ability to Work From Anywhere in the World
The rise of remote working has further been popularized by the emergence of COVID that forced most companies to start working remotely.
Today, more than ever before, small businesses can now operate their business from anywhere in the world with the help of the internet.
The finance departments of various organizations are not left behind. With the help of cloud-based accounting software for small businesses, they can operate from anywhere in the world without necessarily meeting their team members in person.
Every member of the team can easily access the information they need to work with from anywhere in the world by simply logging in. There won't be a need to install any computer programme nor maintain a spreadsheet. Once you have access to the internet, you are all set for work.
4. Your Team Will Save Time By Automating Processes Using a Cloud Accounting Software
In the same way, you can automate job application processes, sales processes and your lead generation processes, you can also automate accounting processes.
One of the most outstanding advantages of using cloud-based accounting software is that you can automate the entire process and save time for other things that matter to your business.
All that is required is for you to submit your accounting data and it will be automatically processed. This will save you a lot of time unlike when you are trying to do it manually.
Why cloud accounting jobs are in high demand is because it saves them time especially around tax time where almost every company needs professional accounting services.
The best cloud-based accounting software for small businesses in 2021 can help you generate invoices, send reminders to all your debtors so that you don't have to manually do it. If it's connected to your HR software and payroll application, it can also help to generate payslips automatically.
5. The Affordability of a Cloud-Based Accounting Software Makes It Easy to Save Money
The goal of every innovative entrepreneur is to save costs and increase their ROI. There are so many ways businesses can save costs and one of them is through the use of a cloud accounting system.
No matter what your budget is, there's always something for you. If you are on a shoestring budget, you can start with a free cloud-based accounting software then upgrade when your business can conveniently afford it.  
You may not know how much this tool is saving you until you try doing it manually or you lose your hardware where all your information is stored then you will realize the importance of a cloud accounting system.
ALSO READ:
Risks of Using Cloud-Based Accounting System
While we all agree that there's no computer software that's 100% fully secured against external interference, I make bold to say that you are safer using cloud-based accounting software as a small business owner compared to your counterpart who's using the traditional accounting method.