There are basically 3 foolproof steps to choosing the best contract lifecycle management software no matter the type of business contract you are trying to seal.
The success of every business that extends to a mutual business relationship is largely dependent on how well the contracts were managed.
Where there's no business contract in place, it becomes extremely difficult to fully manage the company's activities in terms of marketing, legal, sales, finance, procurement, etc. The worst part is that you can't be established when there's a breach of contract and nobody can be held responsible for any action or inaction.
It's super-easy to manage a contract if you are running a small business compared to when you are managing a big-brand company and you have active contracts with multiple companies across the globe.
Let's take a big-brand company like Facebook as an example… They have partnership deals with PayPal over their LibraCoin project, they have shared customer's data with Netflix, Spotify, etc.
As more and more companies are added, a new problem is created which is the difficulty in managing active contracts. To help solve this lucrative business challenge, a contract lifecycle management software (CLM) comes in handy.
But the question now is, how do you choose the best CLM software? What are the most important steps a business owner needs to take to choose the best integrated contract lifecycle management software?
1: Understand Why Automating Contract Management is Very Important
Automating contract management using software is quite important because it helps companies mitigate business risk, control expenditure, identify untapped opportunities and enforce compliance to contracts.
It will be one heck of a job for business executives when it comes to making business decisions if they dare to manage all the numerous contracts they are involved in without a contract lifecycle management software.
ALSO READ:
Identify What Needs to Be Improved
How do you identify where improvement needs to be done without a contract lifecycle management system? It's a gamble and there's no guarantee.
However, when you gain an in-depth insight into how your business operates, you will be able to identify all the processes, bottlenecks, documents and frustrations necessary in reaching your company's goals.
How Can CLM Software Be of Service?
The function of a contract lifecycle management (CLM) software solution is to dramatically improve the quality of information that business executives have access to so that they can minimize legal and financial risk.
To access contract information in real-time, there's a need to automate contract management solutions.
A CLM software solution is best used to manage all areas of a contract's lifecycle that are integrated with existing business systems for the purpose of managing negotiations, contract initiation, monitoring and renewals.
Using a contract lifecycle management software, you can import existing contracts, extract and analyse clauses and save some templates that you can make use of in your next contract deal.
ALSO READ:
2: Evaluate Contract Lifecycle Management Solutions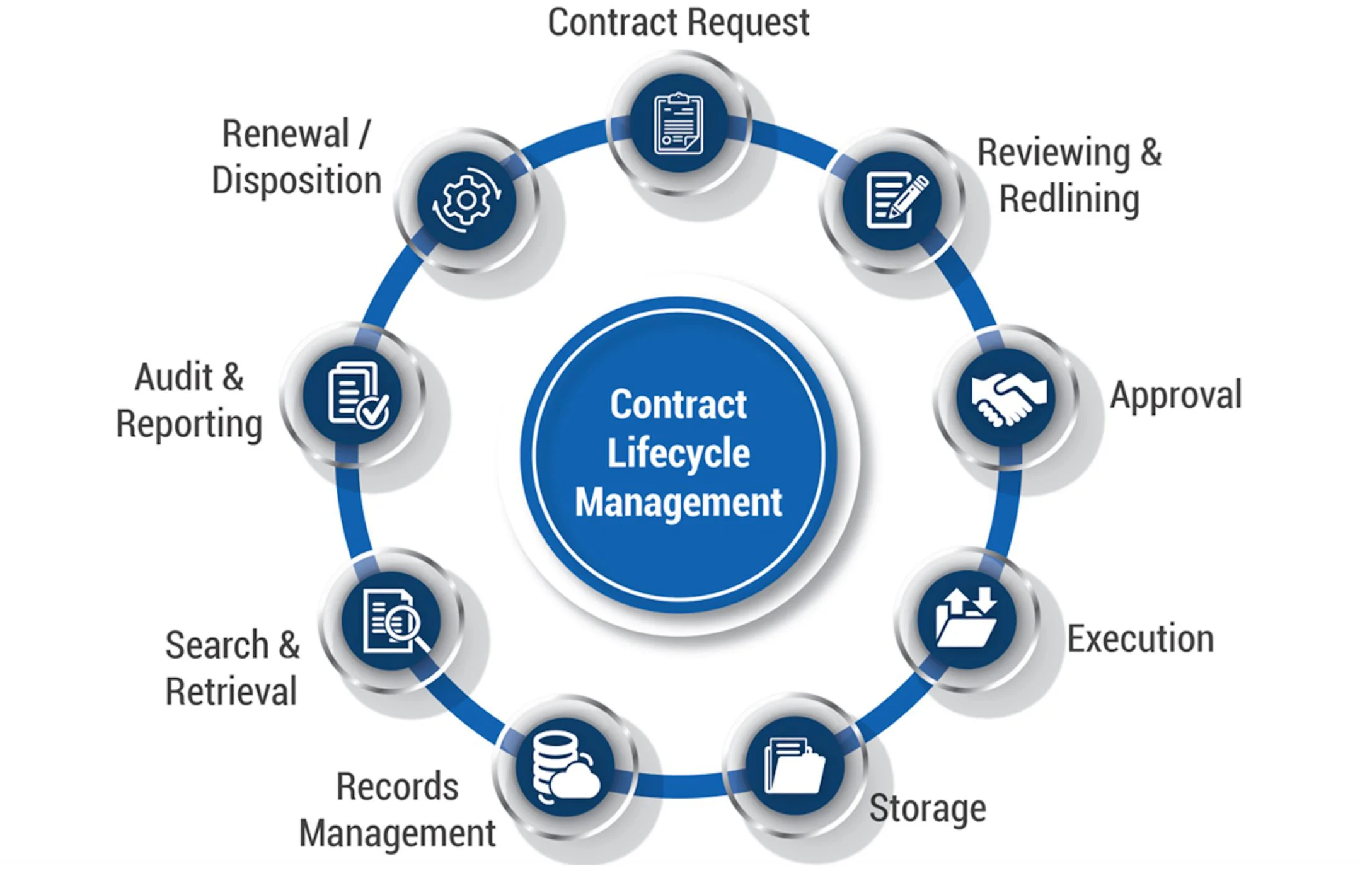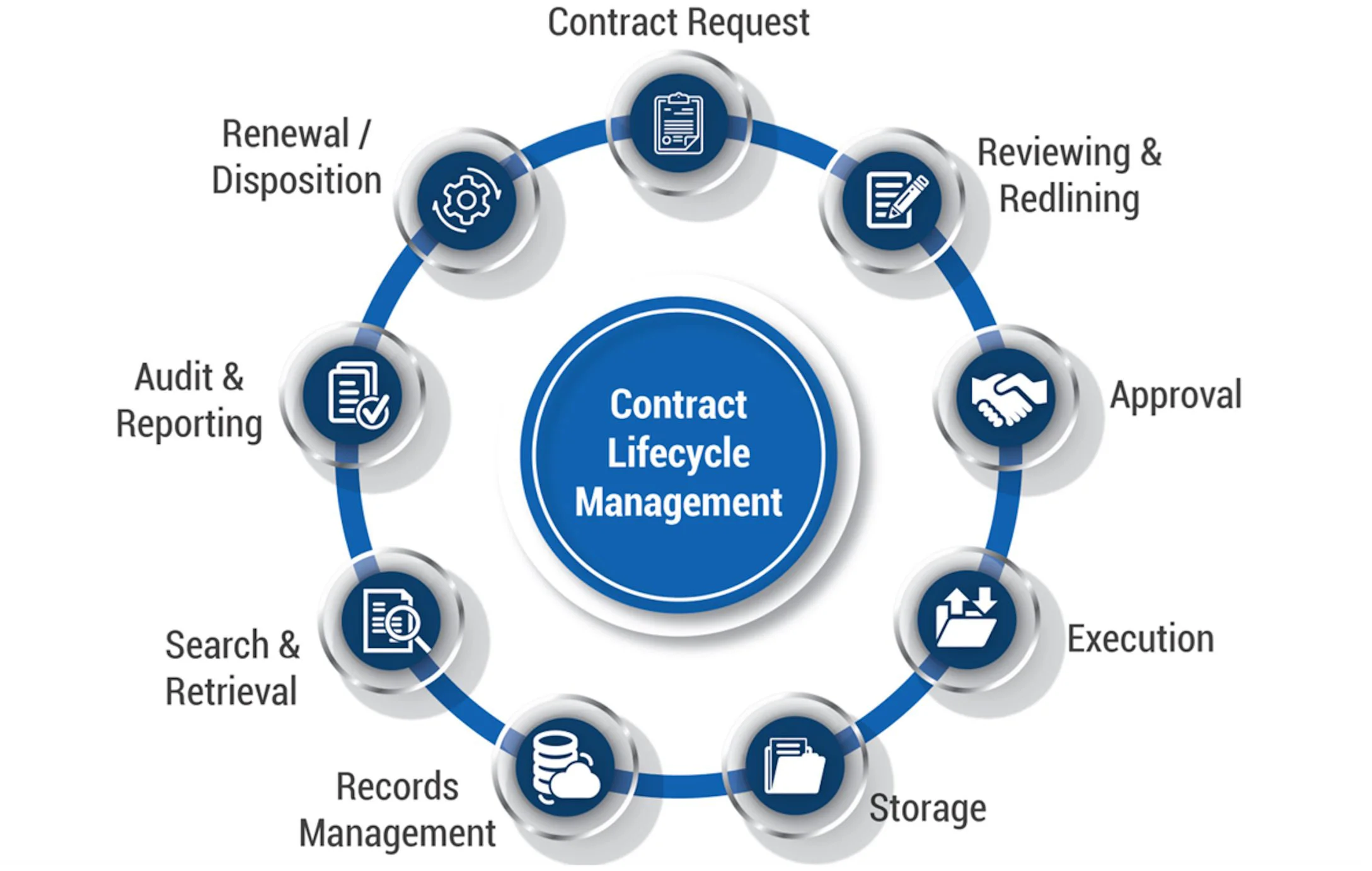 The first step to choosing the best contract lifecycle management software is knowing that your business needs a unique way to manage all your contracts from one dashboard so that you can make informed decisions every single time.
Strategic decision making will be a struggle if there's no contract management automation system in place. That said, the next thing to evaluate the most accurate process in choosing the right contract lifecycle management software vendor near you.
Some of the high-level criteria that your business needs to consider before choosing a CLM software vendor include:
Support all contract types (procurement, sales, HR, legal)

Have a central repository with access defined for different user levels

Compliance management

Real-time notifications and alerts

Advanced security

Easy integration with current systems

Automate contract creation with a flexible and user-friendly workflow
ALSO READ:
3: Now You Can Choose the Best CLM Software Solution
The most tedious parts of your work when it comes to choosing the best contract lifecycle management software for your business are the areas of understanding how contract management automation works, evaluating your business needs and researching the CLM provider's capacity to handle your needs.
If you are a reliable CLM software provider, one of the most effective ways to prove to your users that your product is the best is to do a live demo so that people can see the competence of your CLM system.
Conclusion
Before taking a stand on the CLM software solution provider to use, it is important that you crosscheck all the necessary factors when it comes to providing a profitable CLM partnership between a provider and a business owner:
Request a guarantee on services and fixing pricing to avoid unexpected costs during and after implementation.

For better user adoption, prioritize vendors with solid and responsive support, and request extensive free trials.

Flexibility, configurability, and scalability can be managed internally without dependence on the vendor.
ALSO READ:
Once these things are put in place, you can be so sure of choosing the best CLM software solution provider near you.
Top 10 Contract Lifecycle Management Software in 2021
Here are the top 10 contract lifecycle management software in no particular order:
LinkSquares
Evisort
Conga Contracts
SAP Ariba
Icertis Contract Management Software
DocuSign CLM
SirionOne Contract Management Software
Contract Logix
Workday Strategic Sourcing
CobbleStone Contract Insight Enterprise
You can visit product review websites to compare various contract management software. The best contract management software for small businesses is DocuSign CLM according to our experience because it's inexpensive to use. Of course, other CLM software serves different purposes.