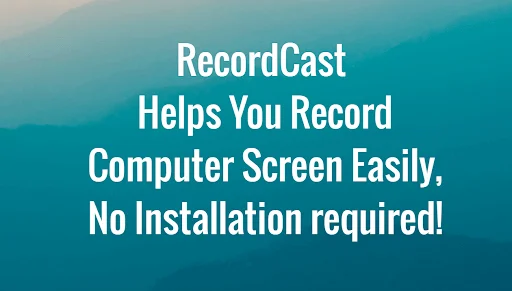 How does Recordcast screen recording software work? Can I get a computer screen capturing and editing software that is free and cloud-based?
The knowledge industry is a multibillion-dollar one. If you've ever wanted to learn how to make money creating valuable online courses then you must begin with knowing the right tools to use.
I think that teleworking has increased, and opportunities to teach with friends have decreased. Do you need to create a tutorial? In this article, I am introducing RecordCast screen recorder, a free screen recording service that allows even beginners to operate screen captures and small video creation and editing intuitively.
Benefits of RecordCast Screen Recording Software
Completely free.
No registration required (If you register, you can save the video project under your account and make changes to the project file anytime you want).
No installation required.
There is also an editing function.
Easy to operate.
How to Use RecordCast Screen Recording Software
To record your computer screen with RecordCast, you need to open the website first. Then make adjustments to the settings before recording is done.
ALSO READ:
What to record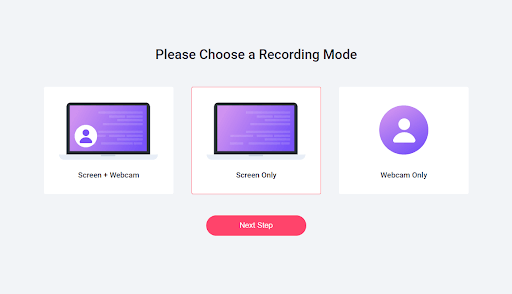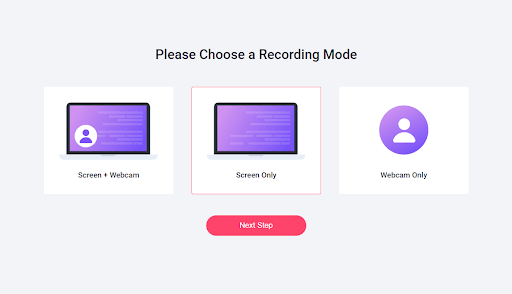 First, you need to decide what to record in your video. This RecordCast screen recording software offers you three modes to start your recording. Choose one from them below:
Screen and Webcam
Screen Only
Webcam Only
Voice selection
Next, decide how to add your voice to your video. Love to record sound from microphone + PC system sound? Choose Microphone + System audio. Want to record just sounds from your microphone? Choose the microphone option. If you are willing to add only the system sounds, you can select System audio. In case you just don't want any sounds in the video, pick the No audio option.
Then click Start Recording to get to the next step!
Window selection
The last setting you need to do is choose a window selection. You can choose the whole PC screen, the window of the app you are using or the browser tab you are opening. Click the Share button.
Start and end recording
It is recording now. After recording, you can select whether to download the recorded material or proceed to continue editing as it is. 
RecordCast download is super-easy. It works perfectly well if you are creating an online course with it. Check out how to drive traffic to your online course.
ALSO READ:
Video editing
I think you can operate it intuitively. You can upload your photos, music, videos to merge them into a new one. Then you can insert text captions, background, elements and overlays. With the timeline tool interface, you can adjust each selected object's time duration, size, position, etc.
After adjusting well, download it to MP4 format. You have the option to download it 480p, 720p, 1080p.
Other Things You Need to Know About Recordcast Screen Recording Service
Microphone and webcam settings vary depending on your PC. Some devices do not have a webcam. So make sure you have one if you want to record your screen and webcam at the same time. RecordCast can be used flexibly and easily for everyone, even if you are a beginner. 
RecordCast is best explained as an effective free online screen recorder without a watermark.
Do you know what could be regarded as the best Recordcast alternative that is free and flexible that we can recommend to our readers? Let's know.