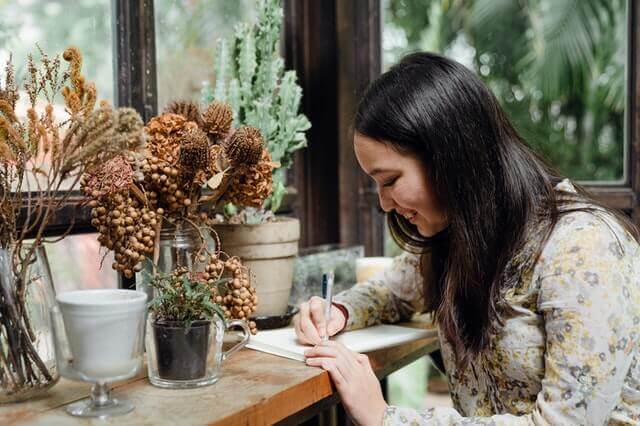 Starting a freelance copywriting agency focused on serving clients in any part of North America is not going to be a walk in the park.
You will need to understand how much small businesses near you are willing to pay freelance copywriters working with them, how freelance copywriting agencies calculate taxes and necessary membership or certifications that can assist you in closing more deals.
If you know what you are doing as a freelance copywriter in North America, the least you will be earning every month even if it is only one client you serviced is $10,000.
Small businesses are looking for seasoned marketers to help them craft their offers and make it more compelling. If you can promise to deliver this result with absolute certainty, you can be sure of generating more income than the majority of people in professional jobs.
Top technical copywriters who create sales copies for high-ticket products also earn royalties from their copies aside from the basic fees they charged earlier.
To help you understand how to start a freelance copywriting agency for small businesses, let's begin by defining who a freelance copywriter is.
Who is a Freelance copywriter?
A freelance copywriter is a professional direct-response marketer who uses his exceptional writing skills to craft words otherwise known as copies for commercial purpose on a contract basis.
Freelance copywriters can work directly with clients, or through intermediaries such as agencies. The role of a freelance copywriting expert is to use their copywriting skills to successfully execute a top-notch marketing campaign.
ALSO READ:
Where Can One Learn Copywriting in North America?
If you know a couple of small businesses in North America looking for content marketers that can help them promote their business, then you would like to know where you can sharpen your copywriting skills so that you will be their best plug when it comes to crafting high-converting offers
Intelligent entrepreneurs are willing to pay any amount to a copywriter that will guarantee them a highly converting funnel. Who wouldn't want to spend $1 and get $5 in return?
The best platform to learn copywriting in North America is from agencies or highly paid copywriters. By attaching yourself as an intern to any of the celebrity copywriters in North America, you will not only gain hands-on training but also have the confidence to charge what you are worth.
You might want to still watch a lot of YouTube videos, rewrite powerful copies that really performed well-using pen and paper, and also get more guidelines from Udemy, Skillshare, etc. You can also offer your freelance writing skills on these platforms to earn in dollars.
The fastest way to master copywriting is by constantly writing email, sales and web copies.
Practice! Practice!! Practice!!!
Practice the act of writing copies.
How to Get Your First and Second Copywriting Clients
Here's how to get your first freelance copywriting client in North America. Pick up random products and write a breathtaking sales copy for them. Take it to the owner of the business and request that they try using your copy to sell their product. Tell them they can only pay and continue to use it if it converts for them.
Oftentimes, at least one out of every 100 small businesses you approach requesting to write their sales copy for free will surely give you a chance.
If they give you a chance, pour your entire spirit into it and deliver for them a great copy laced with loads of irresistible offers. Take a look at this article that will show you 3 super amazing strategies to craft offers that make people buy like crazy. If you show a small business owner how to make more money in their business, they wouldn't want to lose you.
ALSO READ:
Should I Niche Down My Copywriting Service?
You might want to niche down your copywriting service so that your target audience will see you as a professional when they want to work with you.
Do you want to service dentists, consultants, insurance companies, manufacturers and wholesale dealers of luxury cars or you want to service e-commerce businesses? Maybe the niche you want to serve is not mentioned here, still go for it.
Aside from being seen as an expert, you won't need to start looking for freelance copywriting jobs in North America like most people do because you can be easily seen on search engines. Good web copywriters can use the power of search engine optimization to attract quality clients ready to pay them what they want.
Various Opportunities Available to the Best Freelance Copywriting Agency in North America
There's a high demand for copywriters in North America, Europe and other continents. Even when Elon Musk is done colonizing Mars, those that will live there will still need the services of copywriters on Mars.
Anywhere there's something to be sold, a copywriter is needed. This automatically places copywriting as one of the most powerful content marketing skills every business owner needs in order to sell off more of their products.
The best freelance copywriters in North America have loads of opportunities waiting for them to explore.
Whether you are starting a salon business in Downtown Chicago, expanding your plumbing company in Ottawa, Canada, launching your digital marketing agency in San Diego or an Insurtech company in Miami, you will need the services of a reliable copywriting agency to handle your direct response marketing campaigns.
There are tons of online freelance copywriting jobs you can do from home that will pay you most bank manager's salaries if you know what you are doing.
ALSO READ:
The Best Copywriting Tool That You Will Need Right Now
There's a unique copywriting tool that can save you time, money and help you deliver high-converting email copies for your client in 5 minutes.
This amazing email copywriting tool is called Email CopyDyno.
This tool was developed by Patrick Enyum in partnership with Neil Napier – both are seasoned digital product launchers on the JVZoo marketplace, AppSumo and WarriorPlus.
Even if you are starting a freelance copywriting agency with no experience, this tool is going to help you.
How does Email CopyDyno work?
Are you wondering how Email CopyDyno works? Email CopyDyno is an email creation software that helps you write persuasive emails in minutes. In less than 5 minutes, you will have a persuasively crafted offer at your beck and call.
The way Email CopyDyno works is that you will be asked some questions which you need to respond to and with the response you've given, this intelligent software will create high-converting email copies for you.
To learn more about this email copywriting software, check out this article.
Recently, they launched Video CopyDyno for small businesses that desire to create video sales letters for their products but don't have the budget to hire a professional voice over artist nor understand how to do it themselves.
Conclusion – Step-by-Step Guide to Starting a Freelance Copywriting Agency
Now you are ready to start a freelance copywriting agency with little or no experience, ensure that you have a well-written agency business plan, (check out this free business plan for bloggers) attractive online samples of your previous work, an express outline of copywriting niches that you cover and what your least charge is which will still be dependent on what people want.
To sharpen your copywriting skills, work with globally recognized copywriting experts with track records, practice copywriting by writing copies every day, study great copy swipes written by other copywriting legends by copying them with pen and paper, and don't be scared to quote your price.