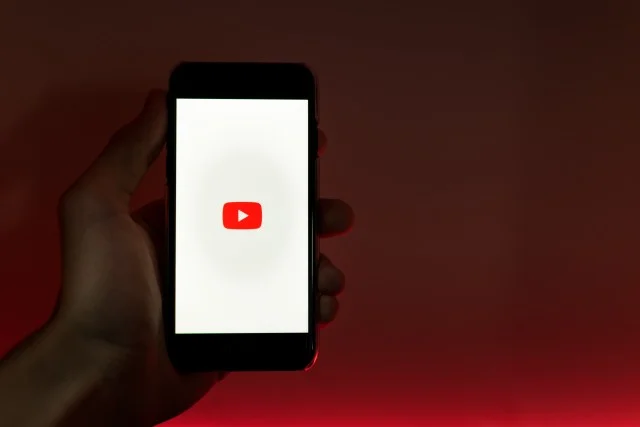 If you are looking for a way to generate organic traffic, become more popular, and make passive income, consider making YouTube videos. YouTube has come a long way since 2005 to become one of the leading online destinations for video content publishing. In 2022, you can become a profitable video content creator only if you understand how to maximize the best YouTube video ideas.
Let's dive into the YouTube video list so you can find out the topics to focus on and why they matter.
1. Create How-To Videos
How-to videos or guides remain one of the best ideas or topics to focus on when opening a YouTube channel. This is because millions of people all over the world are continually looking for a way to do something.
Interestingly, you can niche down and focus on only a specific segment of these users. For example, your YouTube channel may focus on creating how-to videos for stay-at-home mums, including videos on:
How to wean a child.
The method of cooking certain meals.
The how-to YouTube channel can also be targeted at students. Through the channel, you will be able to share ideas on how to study even amid distractions, how to pay attention to the teachers, or the apps that can help them study better.
2. Create Behind-the-Scenes YouTube Videos
Sometimes, customers of a brand wonder how the company can produce specific products or offer different services. If you identify that curiosity, it may just be time to create behind-the-scenes videos.
These types of videos are geared towards helping your customers to learn more about what your company does, including the processes involved in producing the products. The videos can also help bolster customer loyalty, as the customers will see the effort the company puts into the production of products.
Also Read:
3. Play Video Games and Str.eam Live on YouTube
In a world where chaos and distractions are the order of the game, it makes sense to have something to keep our sanity going. If you have a grasp of video gaming, consider playing your favorite video games and live-streaming on YouTube.
4. Review Products on YouTube
Do you know how to swing customer buying decisions, by giving suggestions or making recommendations? If so, you could be able to turn that into making reviews of products on YouTube.
The opportunities here are limitless. For example, you can make reviews of toys, gadgets, electronics, smartphones, and software ideas.
5. Make Testimonial Videos
Testimonial videos are a different kind of product review, only that this time, you are not the only one making the review. Rather, you reach out to customers who already bought a particular product or used a specific service so they can make an honest review of their experiences.
6. Discuss Various Life Hacks
Our lives can be made simpler if we knew how to get around certain things without wasting time and resources. These are called Life Hacks and can come in handy when you are looking to troubleshoot something.
Therefore, consider making YouTube videos where you talk about different life hacks. It could be videos on:
How to surf the Internet without getting hacked.
Additional security levels to a cryptocurrency wallet.
7. Share Tips that Solve Problems
You have ideas about what people can do to make their lives better. As a beginner to YouTube video content making, it may be difficult to decide on the direction to take. Thus, turning to a YouTube video idea generator may be one of the major steps to discovering the niche to focus on.
Even without that, you can start with the basics, which is to share tips. The tips could be anywhere from engaging in exercises at home, managing your finances, or taking care of the home.
8. Make Explainer Videos
Before someone buys a product, it is typical to find out how the product works. You can help them make informed buying decisions by making explainer videos. These are YouTube videos that simplify the complexities of the product and tell the viewers how such products work.
9. Well, Just Rant About Anything
Whether you have something important to say or you just don't want to talk about it – you can do something about it. Just rant!
This means creating YouTube videos that are only focused on what you are interested in. It could be your thoughts on the latest information in world politics, why people shouldn't behave the way they do, or why certain vices should no longer be ignored.
Read More:
10. Invite an Expert to be a Part of Your Next Video
I have come to the end of the YouTube video idea list. Let's say your audience is interested in a topic and you don't have extensive knowledge of it. Consider inviting an expert in that area to be a guest in your next YouTube video.
This way, you satisfy the need of your viewers, while creating more video content for your YouTube channel.
Final Words
Newbies can make an impressive entry into the YouTube video content creation market. Pick one or more of the ideas above, implement them, and be committed until you get the kind of engagement you expect from your YouTube channel.