What are the different forms of call-to-action the greatest copywriters in human history used and is still using to create compelling sales letters?
How can a newbie in the field of online marketing model these call-to-action strategies to radically improve their sales and revenue in a short period of time?
If you are not getting the kind of response you desire on your social media post, emails, sales page, WhatsApp status updates and whatever form of message you put out there, then it's most likely because of the following…
1. Your call-to-action is not compelling enough
2. You are not crafting your call-to-action the right way it should be done
3. Or you are not using any CTA at the end of your message at all.
Interestingly, the last point is where most small businesses using content marketing are getting it all wrong.
Hence, the reason why no one (or just a few) bothers to download your lead magnet, sign-up to your newsletter, hire your services or buy your product.
Now, if this is something that has been bothering you and you want to turn tables around make even those who are fond of ignoring your call-to-actions or not buying to start clicking the "Buy Button" then, you're in the right place.
But before we show you how to create a perfect call-to-action, let's answer the first question of what a call-to-action is.
Related: What Every Successful E-commerce Funnel Have in Common
What is a Call-to-Action?
A CTA or call-to-action means a simple phrase, word or sentence that is meant to remind your reader to do something you want them to do.
It could be to download an eBook (say, a lead magnet), watch a video or click on a link to your blog, sales page, landing page, or download a file.
In this article, you will discover 7 easy-to-use tips you must bear in mind when writing a perfect, attention-grabbing, great call-to-action that can super-charge your ad response and even make your normal social media posts lead to sales.
1. Your CTA's Aim
You need to have an end goal in mind when crafting a CTA. That is the specific action that you want your audience to take after seeing your call-to-action needs to tally with the sort of words you use.
For example, a button like "Download Now" is going to suit an instance like lead generation while a CTA like "Show Me The Video" will perform better when you want to build a relationship with your prospects.
2. Your Choice of Words
You need to use words that your target market can easily relate to. Don't bore them with words they will find difficult to comprehend or get confused about, even for a second.
Remember it's a web copy you are writing not an English vocabulary book or material that needs big grammar. Beyond that, the attention span of internet users keeps diminishing as the internet gets populated with more content.
To ensure that your call-to-action performs the hook, line and sinker purpose of every good content, make sure you point out the benefits their action will help them gain when they click.
Having the right choice of words in your call to action will ensure that you get better social media or website conversion from this strategy.
Related: 5 Conversion Elements that Can Turn Your Web Visitors into Paying Customers
If possible, eliminate the use of formal terms and terminologies that are meant to describe certain words. Simply use the words that your target audience use to communicate in their everyday conversations and on online forums.
By speaking in the language and tone of your target audience, you will be able to establish deeper rapport and connection with them and also get them to buy more from you.
As much as you can, do your best to summarize the value they stand to get by investing in your product or hiring your services in just a few words.
3. Use Pronoun Like "You"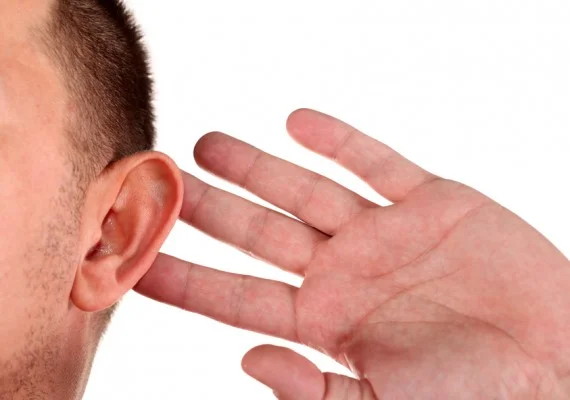 This one does not need much emphasis.
At least, by now, you should know that using "you" in almost everything (if not all) you write, makes the content or copy more personalized and interesting because the reader feels "carried along" unlike when you try to nail everyone into one box.
A typical example is this: "In this article, YOU will learn how to create a cash-pumping-sales copy every single time so that YOU will never have to be broke again."
A learner in the field of creating sales messages would have crafted it as: "In this article, EVERYONE will learn how to create a cash-pumping-sales copy every single time so that THEY will never have to be broke again."
Grammatically speaking both writers are correct but the first person is more likely going to have higher sales conversions than the amateur who tried to generalize everyone.
Series of studies we've carried out in our company at Ebusinessroom Ventures showed that people are more likely to take action when they have the feeling that you are speaking directly to them.
4. Use of Colours
If you want to ensure that their attention doesn't get carried away by something else, we advise you to use a mix of suitable visuals, especially contrasting colours to grab your audience' attention, faster.
Related: How to Use The Psychology of Colour in Your Marketing
But let me give you a summary of what you actually need so you can fall back to it anytime you are confused or forget what you need to use in crafting your call-to-action.
You need to bear in mind, a particular action you want your audience to take. This will be your key pointer.
Brainstorm the most important benefit or value they stand to gain.
Utilize action words to describe the sort of action they are supposed to take.
Use the word "You" frequently. Ensure you are referring to them as "You" in your CTA even if it's a cold audience (total strangers) you're directing your sales message to.
It's supposed to be short and precise but long enough to clearly describe what you expect them to do.
If it's a freebie, then state it clearly.
For example:
"FREE PDF Blueprint… 3 Easy-to-use Email Headline Hacks to Triple Your Open Rates". You can use a CTA button like "Send me the FREE PDF please" and it will work perfectly for you.
Make sure the CTA button tallies with the content on your website so as to attract the right kind of prospects into your funnel.
Don't assume that putting your CTA in a certain format will outperform the others. Always split-test to see what works best for you.
Again, it's not just enough to know how to create a great call-to-action or CTA. You need to know where to place them too in your website, email or social media posts.
This is why we recommend the following places to put your call-to-action in order to get a better response on them.
Related: How to Craft an "Attention Grabbing" Headline So You Can Convert Your Potential Customers Online
The Best Places to Put Your Call-to-Action
At the beginning of your article, especially before they even begin to go through your piece of content. You can deliberately insert an opt-in for a free eBook, video or written case-study.
At the end of your post. Let's say they read all through your article to the end, then it's smart enough to say that they are definitely going to be interested in similar articles as such.
It's a smart move to add a say a FREE pop-up lead magnet to help you build your email or WhatsApp list too.
In between your article. Some people don't have the patience to read to the end before taking action and some are not in a hurry to take action without first knowing exactly what they are getting. So, it will be in your best interest to stylishly insert your call to action inside the body of the article, be it a blog post, sales copy, or social media post.
How to Edit or Design Your CTA
One of the most important places to pay attention when crafting your CTA is the outlook. That is the design.
Although it's good to either use a button or a link when designing your call-to-action, but there is actually no strict rule as to what you need to use.
However, recent findings have shown that using the-button-type of CTA has a higher conversion rate than the link-based type.
But then, don't conclude that it will work better for your business. Always split-test to find what will work best in your niche or kind of audience.
Related: How to Make Your Sales Letter More Interesting and Fun to Read
To round it up, adhere to the following pointers in other to get a better result with your well-crafted call-to-action:
Leave a lot of white space around your call-to-action button in order to make it look clearer. And if possible, put a frame around the button too.
Make sure that the colour of your call-to-action is different from the type of colour you use in other parts of the webpage.
Ensure that the size is neither too small nor too big. Just moderate enough.
Using people rather than dolls will grab people's attention, a lot faster.
So, there you go! Go out there and make your CTA's stand-out from now henceforth.
If you find this article helpful, TAP any of the social-sharing icons on this webpage to share and help others too.
Now you can also learn dropshipping business for free from the comfort of your home by following The Definitive Guide to Running A Highly Successful Dropshipping Business in 2020