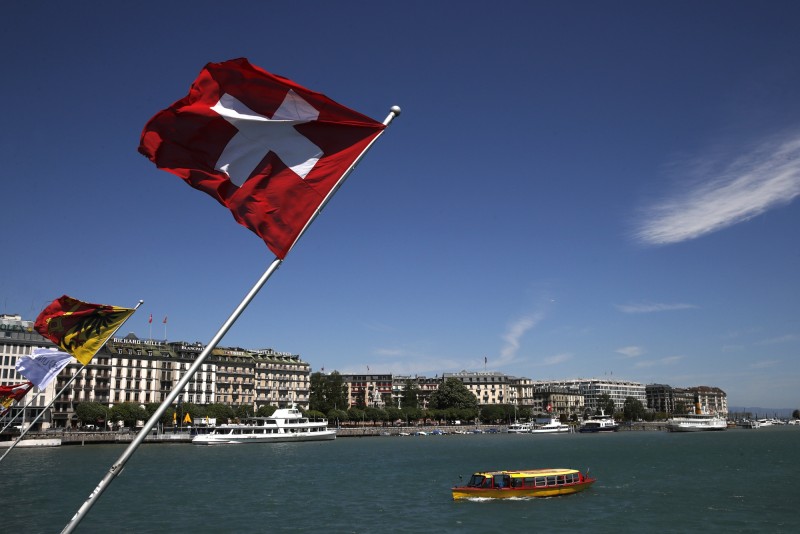 Why is Switzerland considered to be one of the best places to start a company in Europe?

What are the benefits of starting a new business in Switzerland?
And are there disadvantages an entrepreneur needs to be aware of when setting up their business in this part of Europe?
If you've been asking any of these questions then we have got you covered in this article.
Before we talk about what makes Switzerland a reliable country to start a profitable business today, let's first take a look at the background information about Switzerland.
Background Information About Switzerland
Switzerland, officially the Swiss Confederation is a landlocked mountainous country in the heart of Europe, precisely, in South-Central Europe, bordered by Austria, France, Germany, Italy, and Liechtenstein. With an area of 41,285 km², the country is only slightly smaller than the Netherlands or slightly less than twice the size of the US state of New Jersey.
According to The Global Innovation Index, in 2018, Switzerland ranked first for the eighth consecutive year as the most innovative country in the world. Another interesting fact about Switzerland is that 25% of the population are foreign nationals. This, therefore, means that a lot of people will be searching for how to start a business in Switzerland as a foreigner.
Company taxation in Switzerland ranges from 12% to 25% but dividends and capital gains from shareholdings are entitled to participation relief. This and many more made Switzerland the third-best country in Europe for startups and founders.
ALSO READ:
Benefits of Starting a Business in Switzerland in 2021
The benefits of doing business in Switzerland are enormous. This could be the reason why Google has continued to grow its employment capacity in Zurich up to 1,600 and still counting. The Zurich branch of Google is the third-largest location worldwide after California and New York.
Here are some amazing benefits of doing business in Switzerland:
Based on factors such as the independence of the judiciary, availability of funding and competitive business environment, Switzerland is rated to have the Best Business Climate in Europe.

They have a highly skilled workforce and ultra developed industries. This is one of the reasons why Switzerland is the best place to start a company. This perfectly explains what Rosen Irungu said when she wrote about

the things she learned in her 20s

.

There are no harsh regulations hindering businesses in Switzerland from carrying on with their legitimate activities compared to other European countries.

Switzerland offers competitive tax rates with over 70 double tax treaties, making it easier for companies and entrepreneurs to benefit from lower tax rates. With adequate tax planning, an entrepreneur and their startup can benefit from all the advantages offered by the Swiss taxation system.

There's a low barrier-to-entry for small startups aiming at

launching their business

in Switzerland. In some other parts of Europe, regulatory bodies and industry pioneers tend to make things difficult for new and emerging CEOs.

As a result of Switzerland's strategic location, they benefit greatly from the proximity they have with some economically powerful countries like Germany, France and Italy, making it the first port of entry for small businesses gearing towards entering Europe.
ALSO READ:
The Risks of Starting a Business in Switzerland
Here are some of the major challenges you are likely going to face when trying to start a new company in Switzerland as a foreign citizen:
Bribery and corruption. Bribery is illegal. …
Protecting your intellectual property (IP) in Switzerland. …
Organised crime
Payment risks in Switzerland
Currency risks when exporting to Switzerland
Transferring money from Switzerland