How do experts handle SEO and content marketing integration so that both of them can go hand-in-hand? What are the benefits derived from combining search engine optimization and content marketing in the effective promotion of businesses?
Search engine optimization or SEO and content marketing are two interconnected channels. Because of the overlapping, it'd be impossible for either one to overtake the other. 
If you can manage to use SEO and content marketing correctly, then you can greatly increase your chances of success on the internet, especially as it regards getting non-stop organic traffic. 
Regardless of whether you're a small business owner, a webmaster or a blogger, it's crucial to understand the benefits of SEO and content marketing. Of course, what's more important is to learn how to use them effectively in boosting your traffic and increasing sales. 
But first of all, before understanding how both work together, it's probably a good idea to first understand what the two terms mean.
What is Search Engine Optimization?
This is a set of rules that you can apply to your blog or website so that search engines like ASTY+0  Google can better understand it. 
The goal of SEO is to give your webpage a high search engine ranking. And the better you optimize it, the higher the chances of it helping your site rank high in search engine results pages. The following are some benefits you stand to get from higher rankings. 
It'll help ensure your product or service is easily found by search engines sites through regular and organic search. 
Ranking at the top slots may give your customers the idea that you're one of the top players in the industry.
You'll spend less on advertising costs. When you're already at the top, there won't be any need for you to advertise your page.
Inbound strategies are the most effective and successful source of leads among non-profit organizations, Business to Customer (B2C) and Business to Business (B2B). 
Higher rankings will mean more targeted traffic for you. And the higher the traffic, the higher the conversion rate, which, in turn, significantly increases the probability of a sale. 
What is Content Marketing?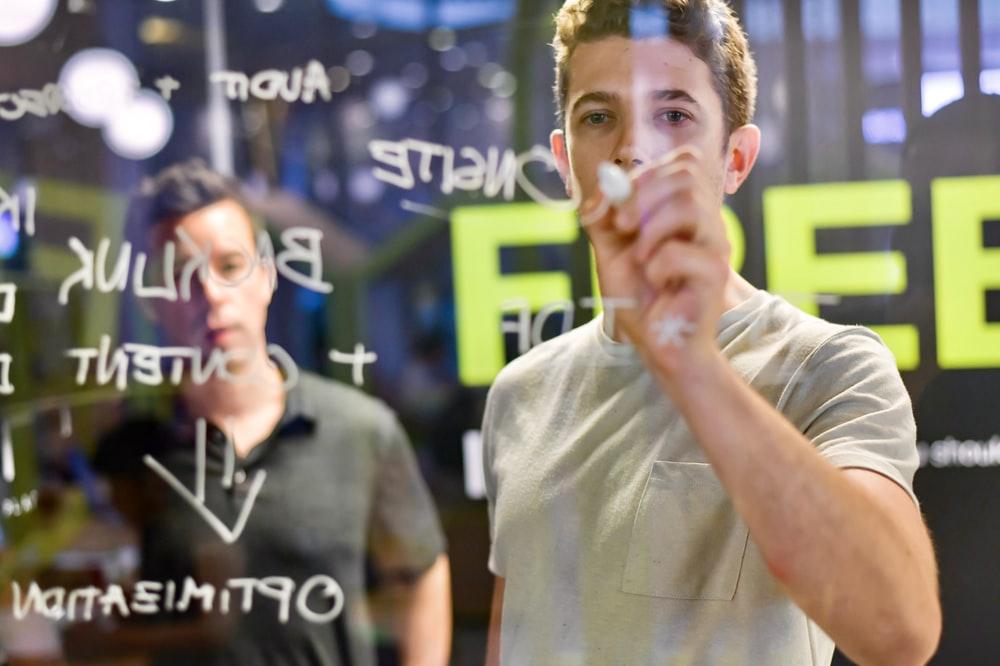 This means creating and sharing valuable free content to attract and convert prospects into customers. It's not just a buzzword, it's a necessity in today's digital marketing landscaping. 
The following are some of the top benefits content marketing can provide you. 
Helps your customer move through the purchase decision more quickly.
Opens a channel of communication through social shares and comments.
A well-thought-out content marketing plan helps you generate traffic to your site to improve lead generation.
Positions your business as an expert in your industry.
Effective content marketing helps you to build authority and credibility faster and at a cheaper cost.
Creates loyalty and trust, with both your current customers and prospects.
How to Combine Content Marketing and SEO to your Business' Advantage
1. Content marketing and SEO share similar goals 
You can combine both SEO and content marketing for one simple goal: make your online business better. Of course, each strategy has its own set of strengths and weaknesses. 
However, it's worthwhile noting that each individual visitor is unique in the way they interact with your site. And while both take time to deliver results, implementing both tactics can help your business reach new heights.
Regularly publishing new content is important for search engines. But in case you aren't able to, then here's a solution – you can update some of your old content and improve on it. This will help make your content more competitive for search engines. 
2. SEO and content marketing can help improve user experience
An effective content marketing strategy involves the creation of good quality content that can keep an audience engaged and interested. In turn, you're going to keep visitors on your site longer. And the more time that people stay on your site, the more it signals to search engines like Google that your site's content is informative and relevant. 
Guess what can happen next? Well, search engines are going to rank you higher in the search engine results pages. This is because search engines reward sites that offer relevant, well-written, in-depth content, helping draw even more traffic to the site. 
Furthermore, having informative and relevant content on your site may also help encourage visitors to take interest in other parts of your website as well. 
3. Content marketing helps in the acquisition of backlinks 
Search engines love backlinks and high-quality content is the best way to get them. The more links your content attracts, the higher your site's domain authority goes. 
Related: Why You Should Start a Blog Today and How to Outrank Popular Sites without Backlinks
And what exactly is high-quality content? It's one that elicits the right customer action. It is like a superbly brewed coffee that draws people with its pleasing aroma. 
4. Great content contains the right keywords that SEO needs
Keyword research is key. In fact, there was a time when it was all you needed to rank highly in search engines. Not anymore. 
However, while choosing the right keyword is still relevant, content is increasing in importance. Still, keywords give visitors an overall idea of what your content is all about. That's why you need to pay close attention to the relevancy of your keywords included in your content. 
Properly understanding the intent of the searcher will help you drive organic traffic to your website and provide them with the right information they are after. 
Here are some tips that can help you:
Use keyword research tools. There are both free and paid. With these tools, you can gather data on keyword competition, data on keyword volume and trends, similar keywords and more. 
Understand the long tail keyword. Long-tail keywords are a combination of three or more words or phrases.
Study the competition. This cannot only help you broaden your list of ideas but could also help you see what you could be forgetting.
Think like a customer. Identify your target audience and put yourself into their shoes. Ask yourself, "If I wanted to find a certain product or service, what would I type into Google?"
While this process can take both time and research, the results you get will be well worth it in the end. 
5. Content marketing and SEO work toward the same goal
To determine a website's ranking, search engines look at both content marketing and SEO. Great content helps you keep a visitor engaged and interested instead of clicking away, while SEO helps you increase your online visibility by getting a higher rank. 
Related: How to Start a Business Blog and Grow It into a Million Dollar Asset
Clearly, content marketing and SEO are different parts of a common strategy. Both are equally important in the world of digital marketing.