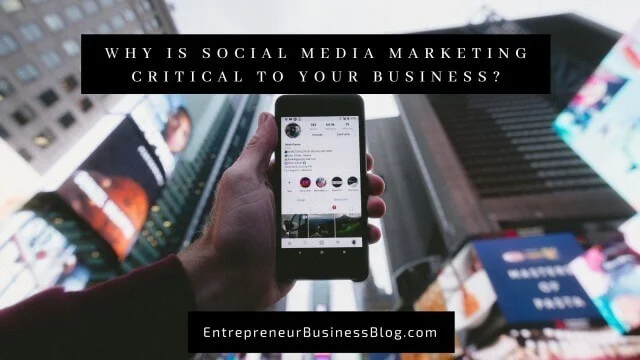 Let's begin with a straightforward fact: your business needs a social media presence.
It makes no difference whether you manage a small neighbourhood business or a large national corporation. Social networking is much more than a trend. It is a critical component of your company's marketing strategy.
However, social media alone is insufficient to propel corporate growth. Social networking platforms may assist you in connecting with your consumers, increasing brand recognition, and increasing your leads and sales. However, you must begin with an always-on attitude and a well-thought-out content marketing approach.
Takeaways
Social networking is a powerful tool for reaching new audiences with compelling content.
Social interaction enables you to establish trust and authority, as well as demonstrate your brand's individuality.
You'll need a well-thought-out strategy for distributing compelling information via social media.
With over three billion people utilising social media on a monthly basis, the number of users and interactions on major platforms continues to grow.
You may not realise that you are set to launch your business's social media presence immediately. You do not need to be familiar with every scary keyword or have the required number of followers. You may begin immediately—and even have fun while doing so.
Since customers log on to social media regularly and are exposed to businesses, social media offers enormous potential for businesses. However, it also provides significant hurdles for businesses since it is a constantly changing location that is exceedingly noisy and busy.
If you're still not sure, here are six things you can do to demonstrate that social networking is a sound business decision.
1. Attract Attention and Increase Awareness Using Social Media
If individuals are unaware of your business, they will be unable to become consumers. Social media increases your visibility to potential clients, allowing you to reach a huge audience without investing a lot of time or effort. Additionally, creating a company profile on all major social media platforms is completely free, so you have nothing to lose.
The reality is that good social media content attracts attention. However, it's quite simple for a customer to become overwhelmed by the noise generated by businesses attempting to promote their brands on Facebook, Twitter, and Instagram. How can a business develop meaningful content in such a competitive market?
Between GIFs, memes, and Facebook Live, a content strategy must be meticulously planned and implemented. What message do your consumers want to see, how will they identify with your business, and what will entice them to click on your post or leave a remark in order to initiate a conversation?
Define your objectives for social media in order to create a social media plan for brand exposure. Do you want new clients to learn about your products and services? Do you wish to increase the number of local customers that visit your stores? By being particular with your plan, you can ascertain which social media outlets are the most appropriate for your organisation.
ALSO READ:
2. Establish Authority
Customers are becoming increasingly savvy and discriminating in terms of the businesses they support. They'll conduct a short search and peruse your website and social media before making a selection.
Will they discover an abandoned shop or a goldmine of information? By creating solid profiles and regularly updating them with relevant material, you can increase your brand's credibility and provide a great first impression on social media, demonstrating that your business is trustworthy, competent, and approachable.
Consider how you might demonstrate your knowledge as a thought leader in your industry—for example, by authoring articles on your area of expertise or elaborating on your company's goal. By demonstrating your business's capabilities and ideals, you can instill trust in potential consumers.
3. Demonstrate Authenticity
Customers are dissatisfied with firms that produce corporate-style social media updates.
What is the tone of your brand's voice? How does it reflect your personality? While companies must be courteous and compassionate to their audiences, finding a voice and taking a stance is more critical. Rather than that, let the personality of your brand emerge through everything you publish on social media.
Perfect your tone, whether it's informal and amusing or official and welcoming. Be true to yourself, not to what you believe you should be. Followers want to see the actual individuals behind the social media personas they follow.
4. Encourage Participation
Occasionally, an apparently innocuous social media post, such as one marketing a pair of shoes, may garner a significant number of likes, comments, and shares. Individuals may also ask strangers in the feed if they received their shoes, how long the delivery took, and whether they liked them.
Social media facilitates quick connection, relationship development, and client loyalty. Social networking platforms are continuously evolving and adding new features, which may be scary for some company owners.
However, keep in mind that you are not required to accomplish anything. Experiment with different methods to interact with your audience, and allow yourself to make mistakes along the way. You could create an Instagram Story series to take consumers on a behind-the-scenes tour of your office. Then, using Facebook Live video stre.aming, you can hold a brief Q&A session. You'll have a deeper understanding of your followers' wants over time.
5. Grow Economically
While social media is not the place to be too business-minded, it is a marketing medium, and you should not overlook the potential to generate sales if it presents itself. The core of Facebook, Twitter, TikTok, LinkedIn and Instagram is sponsored content on timelines, videos with compelling call-to-action, cross-channel re-targeting, and shoppable posts.
Costs associated with marketing accumulate, and not every firm can afford large-scale efforts. However, with digital media advertising, you may get a lot of bang for your buck. Regardless of its size or budget, your business has the chance to expand its audience and accomplish goals by running advertising on social media platforms such as Facebook and Instagram.
Even though platforms like Instagram are largely focused on interaction, well-established strategies for increasing revenue on them. While the majority of businesses are data-driven, social media is not an exact science.
When creating an advertisement campaign, keep in mind who you're attempting to target and the objective you're pursuing so you don't spend any of your resources on ineffective advertising. Avoid too salesy advertisements and go for educational or entertaining material.
ALSO READ:
6. Customer Service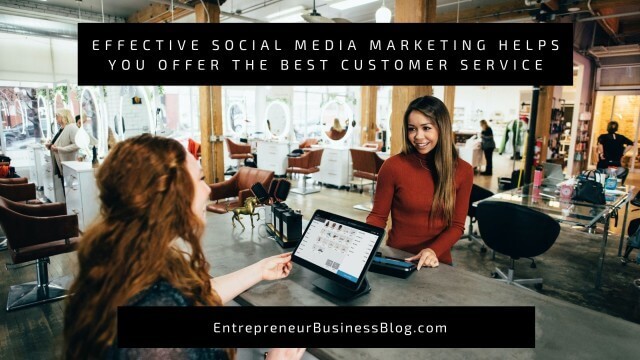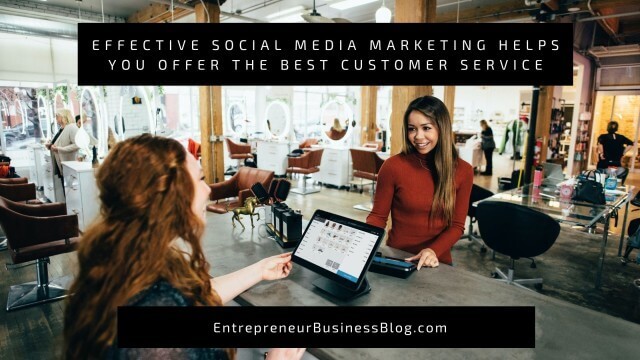 Social networks have succeeded in bridging the divide between businesses and their customers. Rather than dialling an outsourced customer support number, many customers now use Facebook and Instagram to resolve issues or obtain information.
By delivering help via social networking platforms, you may establish a reputation as a responsive, caring brand:
Establish a method for monitoring consumer comments, queries, and concerns made on social media.
Respond to inquiries and concerns as fast as feasible.
Make an extra effort to be nice and helpful.
Take criticism seriously and ensure that clients feel heard.
Recognise when it is appropriate to resolve public conversations via private communications.
Businesses Must Embrace Social Media
While social media is an integral aspect of your business's marketing strategy, managing it does not have to be difficult. Create a profile and begin communicating with your customers.
As technology permeates our daily lives, more customers will make purchase decisions via new and emerging social platforms. Those with strong social selling skills and branding will see a boost in conversion rates, while those that do not have active social media campaigns risk losing prospective clients. Which business do you wish to be a part of?