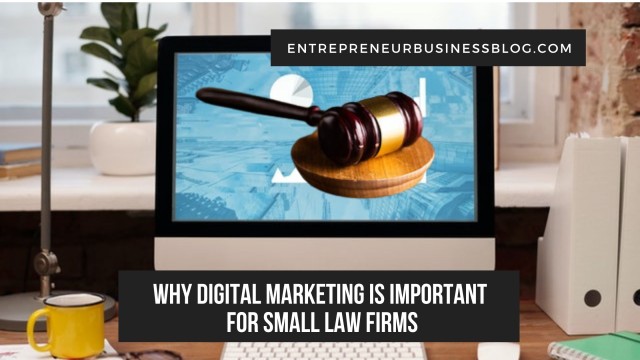 The role digital marketing plays when it comes to creating awareness for lawyers and the services of their small law firms can't be overemphasized. It's not enough to start your own law firm, you need to learn how to attract quality clients consistently.
At a point in a lawyer's life, they will come to realize that having all the legal skills and knowledge won't be enough. They also want to have countless flows of clients. 
Some attorneys depend on referrals and word-of-mouth marketing alone to get new and steady clients. But the smart and tech-friendly law firms in addition to word-of-mouth marketing are also maximizing digital marketing to get more quality clients than they can handle per time.
For instance, even though Jonathan G. Stein of Law Offices of Jonathan G. Stein in California says that "The best marketing is word-of-mouth. I still get about half of my clients from word-of-mouth. Past clients are the best source of getting new clients," he's still evidently visible on search engines.
Before we show you the benefits of using digital marketing to increase awareness for your small law firm in the United States, let's first and foremost look at the definition of digital marketing.
What Is Digital Marketing?
Digital marketing is the process of promoting and selling products and services using the internet and every other online technique and technology. Computers and mobile phones are the most popular tech tool used by agencies in the United States when running digital marketing campaigns.
Small businesses now utilize the power of digital marketing to reach a vast audience at the click of a button. This is what traditional marketing techniques have repeatedly failed to achieve. 
When it comes to using digital marketing to boost your business reach, small law firms in the United States are not left behind. According to law firm marketing statistics, 46% of lawyers and law firms reported having a marketing budget in 2020.
Small law firms in the US, the UK, Canada and in most developed countries in Europe have been able to master how to use paid advertising campaigns to indirectly market their services without flouting the US model rules of professional conduct nor the solicitors regulation authority code of conduct for firms in the UK.
ALSO READ:
How Do Small Law Firms in the United States Use Digital Marketing?
There are tons of super-easy digital marketing strategies tech-friendly lawyers in the US are using to create awareness for their brand and at the same time attract more clients without breaking the model rules of professional conduct.
Below are the online marketing ideas for attorneys:
1. Consistently publish free and high-quality education-based conduct on your website and social media platforms
Typical examples of where publishing educational content on your website can help you attract more clients: An Immigration Lawyer in the US who creates high-quality blog posts on how to legally migrate to Canada, a real estate lawyer who uses video content to teach people how to buy properties in the New York, a personal injury attorney who shows you through his website content how you can make claims and get rewarded accordingly.
2. Engage in community service and spread the news about it through your press release
Media companies will be willing to publish news about your small law firm if they are press release-worthy. Find out how to make your news press release worthy, and more people will get to know your law firm without spending a dime on paid advertising.
3. Small Law Firms in the United States Use Paid Advertising and SEO
Not having a professional digital marketer in your firm doesn't mean there's nothing you can do to attract clients online. The basics of law firm marketing can be grasped in 90 days. 
Send the youngest lawyer who understands the model rules of professional conduct for lawyers on a digital marketing training for three months. By the time he or she is back, they would have become an experienced SEO expert for law firms.
If your law firm is optimized for search engines, you will be visible when prospects are looking for your services. Take for instance I recently moved from London to Albany, New York and I'm looking to buy a property there. I will go on Google to type, "Property law firms near me." Google will display all the property law firms that are both registered on Google My Business and give more priority to those in the Google Screened Program.
ALSO READ:
What is Google Screened? Google Screened is a verification program by Google for businesses. It helps professional service firms build a trusted reputation online. Businesses with this badge go through extensive background and license checks.
Some of the businesses that qualify for the Google Screened Program are lawyers, real estate agents and brokers, financial planners, child care and preschool service providers.
Why Do Small Law Firms Need Digital Marketing?
Having talked about some of the best law firm marketing ideas, let's briefly look at why lawyers need digital marketing.
Below are some of the reasons why digital marketing is important to law firms in the US.
It makes you available on search engines
Global reach
The ability to target a specific audience
It's easy to nurture your leads
You can easily measure your result
How to Choose the Right Marketing Company for Your Law Firm
Finding the best law firm marketing in Los Angeles, USA for instance can be very tasking. You will be tossed in between two opinions: do I work with a friend's recommendation or do I go to a search engine to find a digital marketing agency near me?
Whatever happens, make sure you are working with a digital marketing agency that understands the professional code of conduct for lawyers.
Most small law firms have mastered the act of utilizing all the free marketing opportunities like getting a 10.0 Avvo Rating before proceeding to hire a law firm marketing agency. Those who understood what to do while in law school to make starting their own law firm a smooth experience find it super-easy to attract clients using online marketing.
Which of The Law Firm Digital Marketing Strategies Are You Using?
Below are some of the most popular questions that we answered:
How do lawyers use digital marketing to attract more clients?
Why digital marketing is so important in 2022
What are the best personal injury law marketing ideas?
How do top law firms choose the right digital marketing agency?
What are the free opportunities for marketing small law firms in the United States?
Why should my law firm invest in digital marketing?
What are the myths holding law firms back from using digital marketing?
ALSO READ:
How Does a Law Firm Do Marketing?
A law firm can do marketing without going against its rules of professional conduct by simply educating its audience using a mixture of blogging, social media posts and SEO. They can as well create and distribute paid or free ebooks, wherein they can softly educate their prospects so as to build their credibility. Once a prospect trusts you, they will surely do business with you.
Do you own a law firm? Which of these digital marketing strategies are you utilizing?