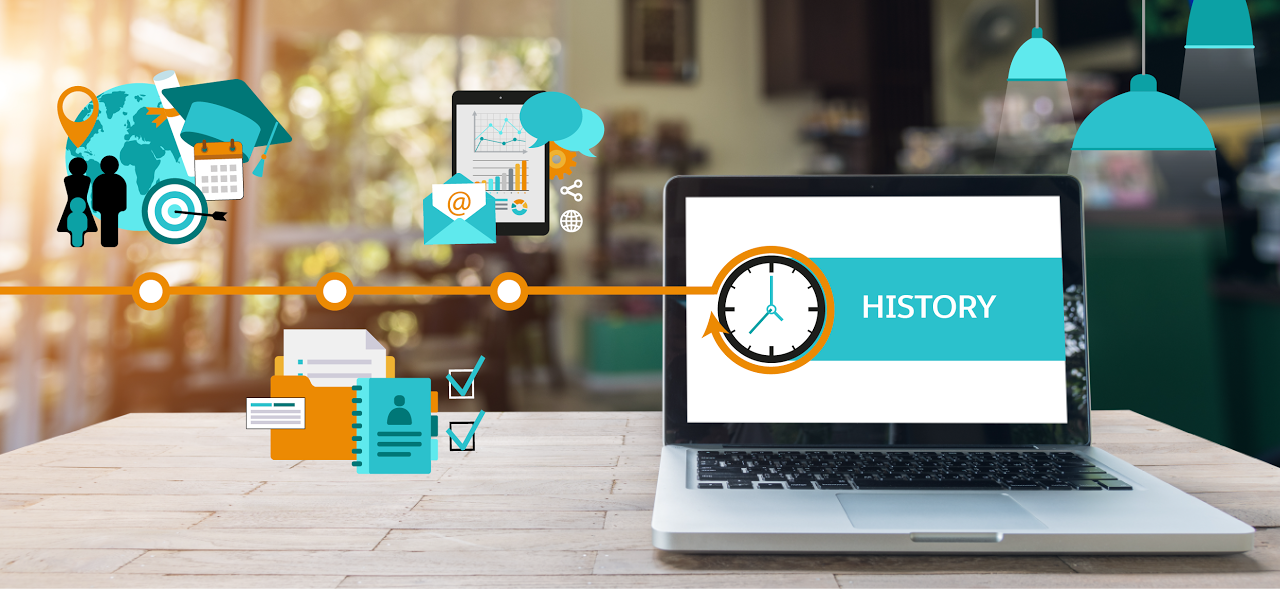 Why do businesses need an online CRM software?
Will an online CRM software take some jobs away from more qualified sales reps?
What are the customer advantages of CRM? By that we mean, what do customers stand to gain when an organization uses a CRM software to keep in touch with them?
And what are the benefits of a CRM software for small businesses?
The above questions are some of the things we shall be addressing in this article.
When it comes to client interaction and lead conversion, maintaining excel spreadsheets may not work in the long run.
So, without a good CRM software solution, your sales department can face some major problems such as sales prospecting, following up with the leads and remaining on top of clients. Of course, according to Nucleus Research, the average ROI for CRM is $8.71 for every dollar spent.
In the course of reading this article, you will learn how online CRM software for businesses can help your sales department if they are facing issues and lacking effectiveness.
1. Proper Co-ordination Among Different Teams
A CRM system has the ability to collect all kinds of customer information and in turn can be a rallying factor for various teams inside your organization.
Organizing marketing, sales, and support teams are a daunting task and can be a tricky affair.
In case there is a lack in proper cooperation in between different teams, the clients suffer the most. This is why most well-informed clients won't have anything to do with an organization that doesn't have a cloud-based CRM software solution.
An effective cloud-based CRM solution can be used to assign tasks as well as to view the ways on how the tasks fit the big picture from anywhere in the world. With the help of a common interface, every employee can easily access and add information in the CRM system.
Also, you can empower employees to work together and share leads, insights, problems, and bring out the best solution.
Sharing information and goals across various departments enhances overall productivity and effectiveness.
2. Helps to Streamline Sales Process
One of the most important benefits of a CRM software is that it helps the entire sales department throughout the sales process of gathering leads, converting them into valuable clients, and closing opportunities that it brings.
So, when your sales department requires a higher degree of coordination, a CRM software can surely come to your rescue.
When your team members are handling different parts of a project, then maintaining proper co-ordination can be quite challenging.
An automated CRM software solution allows you to handle client related tasks and assign them to your team members. This is one purpose of a CRM most businesses haven't fully come to terms with. Like this, every sales person in your team has clear objectives and a defined role.
3. Focus on Customer Journey
Instead of relying on excel spreadsheets and planners, a cloud-based CRM software helps you to plan your action. With this, the sales department can focus on closing more deals rather than spending time on the paperwork.
One more advantage of an online CRM software to an entrepreneur is that it enables you to identify and follow up with your leads easily. It can track customer details and ensure that everyone in the support, marketing, and sales department has the relevant information about the client.
Related: 4 Automation Tools That Can Be A Secret Weapon For Your Sales Team
A well-developed online CRM system will ensure you will receive reminders to be in touch with your clients at regular intervals.
Moreover, tracking client involvement with your organization helps your department to recognize opportunities for upselling and will expand your business organically. By implementing a CRM software solution, you can get closer to your clients, fulfill their requirements and expectations and satisfy them in a better way.
A client's journey is monitored in the CRM solution that is visible to your entire department and can be easily accessed as a reference whenever a client gets in touch with your organization.
Ways to Select the Right CRM Solution for Businesses
Your Business Objectives
Before adopting an online CRM software, it is important to think what accomplishments you want to make out of the solution. Here are few points to consider-
Build up better lead generation strategies.
Improve sales process.
Enhance customer service.
Make your department to work in a more organized way.
Keep data safe.
With proper short and long-term goals and objectives, you can leverage the best CRM software solution which will aid in growing your business significantly.
Integration with Other Application
If you want to make the best out of your CRM solution, ensure that it will integrate with other tools in your organization to run business smoothly. Some examples include-
Email
Calendar
Live Chat
Marketing
Help or Support Desk
Purchase a CRM solution that will easily integrate with these tools and help you to save your entire teams time and allow everybody to stay on the same page by providing the relevant information whenever required.
Provide Deeper Visibility into the Data You Need
Today, modern CRM software gathers relevant information that helps to connect with customers with deeper visibility and speed up overall business growth.
Moreover, every organization is data driven and needs to focus more in order to make better decisions and establish good relationships with clients.
Let's consider some points:
Is the software helpful for your business growth?
Can the sales department work the way they want with the software?
Does the solution have the capability to store relevant customer details?
Can the software connect with the sales funnel?
Ease of Use
According to a research by Trackvia, the productivity rate per sales person who uses a modern online CRM software is bound to increase by 41%.
When your team is going to use CRM frequently, the solution must fulfill their needs. One of the most important factors to keep in mind is whether the solution is easy to use or not.
Leveraging an intuitive CRM solution helps your team to handle it in a better way and utilize it as a trusted system.
Related: 4 Secrets to Getting More Sales from Your Existing Clientele
By selecting a complicated software, your team members may not feel confident to use the solution even after providing them with sufficient training thus leaving your business to suffer greatly. In fact, majority of CRM customers are willing to sacrifice functionality for ease of use.
CRM Embracing Mobile Technology
Employees have to travel a lot to various locations to meet with new customers. They need to schedule meetings even when they are out of office.
A mobile CRM technology provides you a complete CRM experience on your smart device such as tablets and mobile phones. These help sales, marketing, and support teams to access and receive important information about customers on the go.
The mobile CRM app ensures that every customer receive the best service all the time. Employees can view real-time updates and relevant information at any speed and whenever they need.
According to SoftwareAdvice.com, 82% of sales reps who use a mobile CRM solution claim that it has improved the quality of their data.
Conclusion
Switching to SutiCRM – online CRM software is one of the most important business investments as it is going to be the foundation of your sales process.
So, it is extremely crucial for your organization to pay attention to multiple aspects that will help you to take the right decision and will cater your business needs.