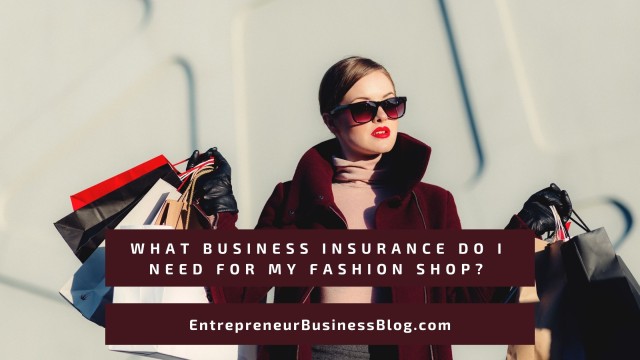 Every fashion shop in the UK needs adequate business insurance to be fully protected against uncertainties. When you conduct a proper risk assessment in the clothing industry, you will notice that there are a lot of things, situations and processes that might cause harm to employees and customers.
To stay ahead of your competitors and protect your finances, you will need business insurance for your fashion shop.
But the question is, what type of business insurance do you need for a clothing boutique in the UK? What policy works better for a clothing line and by extension in the apparel industry.
Below are the various types of business insurance policies needed by every fashion stylist in the United Kingdom:
Public Liability Insurance for a Fashion Shop
In the event that someone is injured or their property is damaged as a result of your business, public liability insurance is typically a necessary policy for fashion stores in the UK. In London for instance, you can find quite a good number of business insurance companies that provide cover ranging from £1 million to £5 million to safeguard you against this expense.
Employers' Liability Insurance for a Clothing Business
Employers' liability insurance is required by law if you have employees, contractors, casual workers, or temporary workers. It will cover claims made by employees who have been harmed or become dangerously ill as a result of their employment with you. A typical example is electrical contractors' insurance.
Business Buildings Insurance for a Fashion Shop in the UK
With business buildings insurance, you can protect your clothing store's structure from disasters like fire and water. You may not require buildings insurance if you rent your office space but check with your commercial landlord to be sure.
Business Contents Insurance for a Clothing Boutique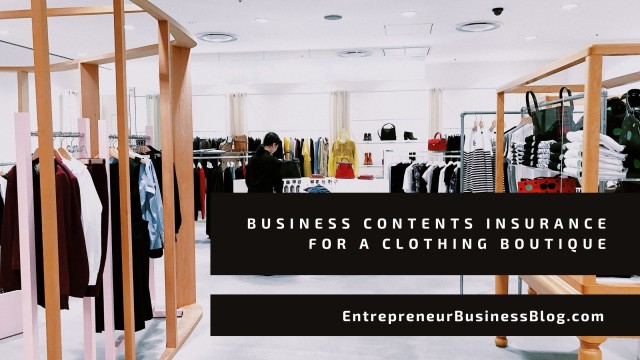 Clothing stores sometimes have huge amounts of costly inventory on hand, so it's a good idea to insure it separately from your contents. Business contents insurance protects your possessions and equipment in your work premises. Your shop's stock cover would help to pay the cost price (not the resale value) of your goods if it was damaged, destroyed, or stolen.
ALSO READ:
Summary of Business Insurance Policy for a Fashion Boutique
Make sure you thoroughly study your insurance documentation and are aware of any restrictions that may apply.
If you have employees, you may be subject to hefty penalties if you don't have employers' liability insurance.
Check with your business landlord to determine if you need your own buildings insurance if you rent your retail space.
Buildings insurance does not cover contents; it only covers damage to the structure. You'll need to get contents insurance as well.