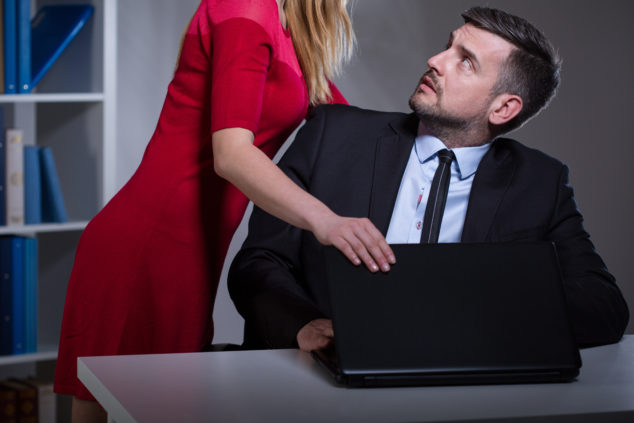 How do you protect your business in the U.S. from getting sued by employees?
This is one question many startups ask often to keep themselves in the know in order to avoid being ripped off by their employees unexpectedly.
If you are conversant with harassment cases in the U.S. you must have heard of Ani Chopourian case with Catholic Healhcare West in 2012 where a federal jury in California awarded Chopourian $168 million as a settlement deal. That made it the largest judgment in U.S. history for a single victim of workplace se-xual harassment.
Lawsuits are very costly and can literally ruin your business financially. It isn't only dishonest companies that get sued. Every business owner can be sued by any employee for any number of reasons even if they aren't valid.
From disgruntled employees to accidental injuries, there are too many ways employees can file a lawsuit against your company. What can you do to protect your business?
Try to Avoid a Toxic Workplace
When you have a staff of employees that work for your company, you are putting different kinds of people with different backgrounds, personalities, and attitudes together in one place.
As a business owner, you can't control how they behave towards each other but you can encourage and reward cooperation. If you become aware of any toxic behavior of one employee towards another, it is imperative that you take immediate action.
Se-xual harassment is extremely heinous and illegal. It is a form of s*x discrimination that violates Title VII of the Civil Rights Act of 1964. Title VII applies to employers with 15 or more employees.
As this New York se-xual harassment attorney explains, "Se-xual harassment can include demands for s*x as a condition of employment. It can also include unwelcome advances, requests for se-xual favors, and verbal or physical conduct that affects a person's ability to do their job properly because it is so offensive, intimidating, or abusive."
Your workplace should have a zero-tolerance policy of discrimination, se-xual harassment, or violent behavior. One way to encourage civility, cooperation, and teamwork is to require your employees to attend workshops and training.
Health and Safety
As a business owner, you need to maintain the highest security, health, and safety standards. This could be anything from providing basic PPE, such as gloves, for employees (you can enjoy free shipping on Unigloves, while also getting quality products), to making sure that you have adequate signage, fire alarms and the appropriate extinguishers in place. Keeping standards high when it comes to these things is in the best interest of your employees, customers, and your company. Some examples of health and safety potential lawsuits are:
Property damage from poor construction or needed repairs
Personal injury
Slip and fall accidents
Personal property damage
Employee Handbook
If you don't already have one, create an employee handbook and distribute a copy to every employee. It should address all essential employment issues to reduce the risk of misunderstandings. Your handbook should include company policies about:
Sick leave
Se-xual harassment
Termination
Maternity leave
Compensation and benefits
It is a good idea to hand out a copy to every new employee at their orientation. You should also have them sign their copy and be sure to keep it up-to-date.
Follow Your Own Policies
Having written policies and guidelines is a must for any business. However, it is just as important that you adhere to your own policies.
It is up to the business owner to make sure that all supervisors, managers, department heads, and employees follow the company policies and be able to prove it should they need to use it as a defense against a complaint.
Classify Your Employees Correctly
Just because one of your employees supervises a few people doesn't necessarily mean they are exempt from overtime. There are specific tests that must be met before you can legally pay and classify an employee as exempt.
You could be forced to pay penalties if you don't pay an employee overtime when they are actually non-exempt and eligible for it.
Document Everything
Having a paper or digital trail of every employee interaction from the initial interview to an exit interview will go a long way in protecting your company against a lawsuit.
Be sure to include performance evaluations and employee reviews should you have to initiate any disciplinary actions against an employee.
Provide Training
Another smart way to protect your business is by taking the time to train your staff.
Train your supervisors on how to be better managers.
Employees can be trained on work place safety.
Managers and supervisors must be trained in discrimination, worker safety, se-xual harassment, and workplace bullying.
By following the above suggestions, you can minimize your chances of getting sued by an employee. Remember, there are many reasons an employee might sue you if they feel they are treated unfairly. Some common reasons employees might sue you are when they:
Question the timing of their termination
Don't understand why they were fired
Receive poor treatment following an Equal Employment Opportunity Commission (EEOC) charge
Don't think their complaints are taken
Conclusion
If you do all these, you can be so sure to a large extent that your business can't be easily sued by your employees. This is because one lawsuit against your company is enough to set you back and create unhealthy company history for your business.
Are there some workplace harassment cases in the U.S. or UK you think became guilty for ignoring any of these 7 points we raised here? Let's know in the comments below.