Getting a master's degree is a great option for many people. Those that have a master's degree will find that it can open up a lot of different career opportunities and even improve earning potential. While you may want to pursue this higher degree, you can also find that completing all the coursework can take time and can be expensive. For those that want to have a more affordable and convenient option, getting a master's degree online is a great option to consider. Going to an online school can be a more affordable option for several reasons.
Lower Tuition Expenses
A primary way that you can save money through an online degree program is by having lower tuition expenses. The cost of tuition for traditional MBA programs has soared over the past couple of decades. A big reason for this is because there are massive overhead costs associated with owning buildings and infrastructure. An online school does have overhead, but not nearly to the same cost. These cost savings are passed onto the students through lower overall tuition.
Related: Advancing Your Business Career With An MBA
No Room and Board Costs
Another major cost that is incurred by students in a traditional college is room and board. Whether you live in a dorm or off-campus housing, you can find the costs are expensive. Those that want to get a master's degree online will have the freedom to live anywhere that they want. This can include living in much lower cost-of-living communities. This can help to reduce the expenses that you will have with going to an online college.
Avoidance of Transportation Expenses
One cost that some people do not consider when they would like to go to a college away from home is the cost of transportation. If you need to take planes, trainees, or buses regularly, the cost can add up quickly. If you are able to complete most of your classes from home, you will not need to incur these expenses. Further, you will have a much lower carbon footprint as you will not need to burn gas to get to and from the classroom.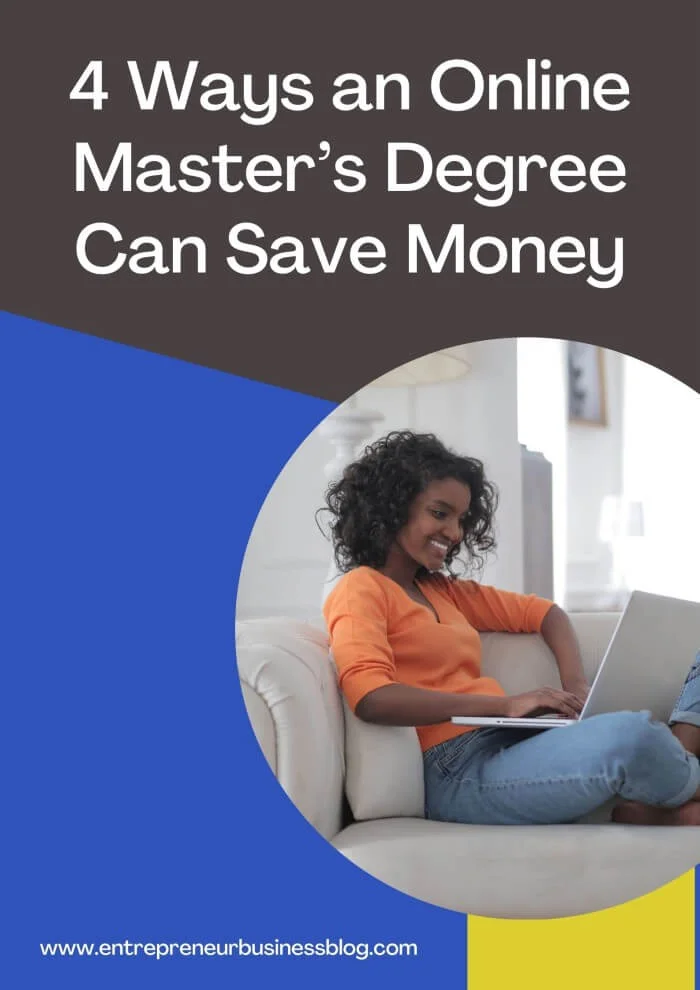 Flexible Schedule and Ability to Work
Any student that wants to save money can do so by trying to work while they are in school. However, this can prove to be challenging for some students as they will find that their schedules are not flexible, and finding time to fit in any type of job is difficult. Those who choose to go to an online college can quickly see that the schedule is much more flexible, and you can even pursue your degree at your own pace. By being able to work, you can reduce your debt burden while going to school.
Related: Process at a Glance: 5 Steps to Take Before Passing the CPA Examination and 5 Steps to Take Afterwards
If you want to get an online master's degree, you can find that this can be both more convenient and affordable. Those that want to pursue a degree in this manner can save money in several ways. This can drastically help to reduce your total higher education costs.