If you own a business, one of the most important things to get right is handling accounts receivable (AR). Accounts receivable refers to money clients owe you who have paid late or not at all, which can affect your cash flow negatively.
Implementing the best accounts receivable practices keeps your outstanding receivables low and reduces the time you spend following up with clients about payment issues.
Here are nine ways for efficient accounts receivable management so you can spend more time focusing on growing your business.
1. Assess Financial and Credit History
The best way to know how much money your customers owe you is by assessing their financial and credit history. Assess the client's financial and credit history through a credit reporting account with the relevant agencies.
When considering extending credit to a new customer, evaluating their financial and credit history first will give you a good idea of whether or not they're likely to pay their invoices on time.
This assessment will help you determine if the client's account is worth collecting without considerable risk. You can check with the person's current bank for any recent problems with making payments in the past year.
Additionally, you can search the internet for any public records of bankruptcy filings. If possible, ask your customers about their finances before extending them an offer of credit.
A financial history assessment is one way to get the ball rolling and build trust. At the same time, it could also show any potential red flags early on in the process so that both parties know what they're getting into before moving forward.
2. Set Clear Payment Terms
When you set clear payment terms with your customers, they will be more likely to adhere to them.
You can do this by specifying when invoices are due, what type of payments you accept, and any late fees that may apply. You should also include this information on your invoices, so there is no confusion.
For example, if the customer has a 30-day credit period, you would list the invoice date in the upper right corner and 30 days from the date in the lower left corner.
If a customer needs an extension, it's best to get it in writing before sending out an invoice. Otherwise, you could wait weeks or months for payment while your account receivables pile up.
ALSO READ:
3. Use Software for AR Tracking
When managing your accounts, the best thing you can do is hire accounts receivable management software that will help you keep tabs on late payments. The software allows for AR tracking, which will help track down late fees and free up time for sales calls.
The software automates many manual tasks associated with tracking and managing accounts receivable, like creating invoices and sending reminders. Plus, it can give you valuable insights into your customers' payment habits to make more informed decisions about managing your AR.
This management software is beneficial for businesses that do not have a full-time employee dedicated to AR management.
Instead, companies can use the software in tandem with filing systems that identify and send a notice for late payments. With this method, you will be handling your AR management more efficiently and saving yourself a lot of time.
4. Implement a Proactive Collection System
Always be prepared for order payment, and sales call by establishing a proactive collection system comprising various mechanisms and automated tools.
A proactive collection system will help you retrieve customers' arrears even if they are behind on payments. It will also help you prevent any unstable business losses in case of default.
Use a dedicated team for collection, such as the one at QuickBooks. To implement a proactive collection system, have written policies and procedures in place.
An established set of rules and regulations will allow you to create a consistent process, making the process more efficient.
Train everyone who deals with customers about the proactive collection system. For an efficient debt collection system, they need to know what constitutes payment arrangements, interest charges, and chargebacks.
5. Carry Out Electronic Invoicing for Faster Collection
Invoice electronic payments at the soonest possible time to increase sales. The quickest way to do this is to use software that enables you to send emailed invoices and collect payments electronically.
Electronic invoicing will significantly save time and increase collection rates while keeping your business running smoothly and growing sales.
Electronic invoicing is often faster than traditional methods and can help you get paid sooner. In addition, providing an invoice in a digital format takes up less space and may reduce postage costs.
To ensure that your electronic invoices reach clients, follow up with a phone call or an email. You could also find out if they need any additional information or if they have any questions about the invoice.
6. Provide Multiple Payment Methods
Your customers should be able to pay you most conveniently so they can pay you on time. You could lose out on potential sales if you only provide limited payment methods.
It is good to accept payments by credit card, debit card, PayPal, bank transfer, and cash. That way, clients can choose the option that is most convenient for them.
Consider the best digital payment methods based on your organization. If you are a small business, having a merchant account set up just for your company might not make sense.
Instead, set up one of these options as an alternative, giving your customers more options when paying their bills.
ALSO READ:
7. Offer Incentives and Enforce Penalties
Offer incentives to clients that pay in time and enforce penalties for those who do not. Incentives to clients who usually pay in time motivate them to keep on clearing due cash early.
The best way to enforce penalties is by issuing a "payment due" letter where you set a specific date as the payment deadline.
If they still don't pay, send a final notice that tells them they breached their contract and will be charged a certain amount in penalties if they do not make payment on time.
The goal is not just to collect as much cash as possible but also to have more control over when your money comes in. For example, if you're operating under a short-term credit line with your bank, you can use penalties to push customers into paying on time and bring in extra cash at specific times.
Late fees could come into play if you need an emergency infusion of money. Offering incentives and enforcing penalties will keep the clients in line and avoid unnecessary losses.
8. Reconcile Your Accounts Frequently
Reconcile your accounts at the end of every month with a bank so that all payments get recorded accurately. Reconciling your accounts will help you avoid significant losses by not collecting money the client does not owe.
Frequent reconciling will help you catch errors and discrepancies early on and prevent them from snowballing into more significant problems. It is also good to reconcile your cash flows throughout the month to know how much you are making and how much you owe.
You want to ensure that all transactions are accurate while managing your accounts receivable management to increase profits. Another benefit of reconciling you state that it gives you a better idea of your profits and losses by providing an accurate picture of when your debtors pay.
This vital information helps you forecast how much cash you need to operate. Reconciling keeps errors from accumulating and makes management much easier over time.
9. Outsource Management of Your Company's Accounts Receivable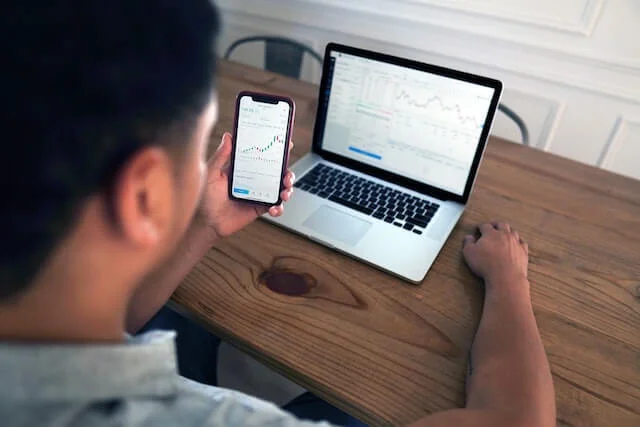 It can be difficult for businesses to keep on top of their accounts receivable, especially as the company grows. To manage this more efficiently, outsource the management of your accounts receivable.
Hire a third-party company specializing in this area or use accounting software that automates the process of outsourcing your management.
When you outsource your accounts receivable, you can get paid faster because the third-party company will be working on collecting payments from your customers. Outsourcing improves your cash flow and helps you avoid any issues arising from insufficient money.
If you're worried about not being able to stay on top of all the invoices coming in, then an outsourced account receivable manager should take care of this problem for you.
You'll have more time to focus on other essential aspects of growing your business, such as marketing and product development.
A third-party company can customize its services based on your needs. If you opt to purchase accounting software, choose one with features needed for your type of business model or industry segmentation.
Wrapping Up
By implementing any or all of these steps, you can ensure that your company is collecting money from clients quickly and efficiently. Accounts receivable management will help you avoid any bad debt and ensure you make a monthly profit.
In turn, you can use these profits to invest in your business or grow it into something much bigger than it currently is while maintaining a competitive edge in your industry.
Some of the accounts receivable mistakes you must not make are: not establishing well-documented payment terms with your customers, failing to automate the process, and offering multiple payment options.