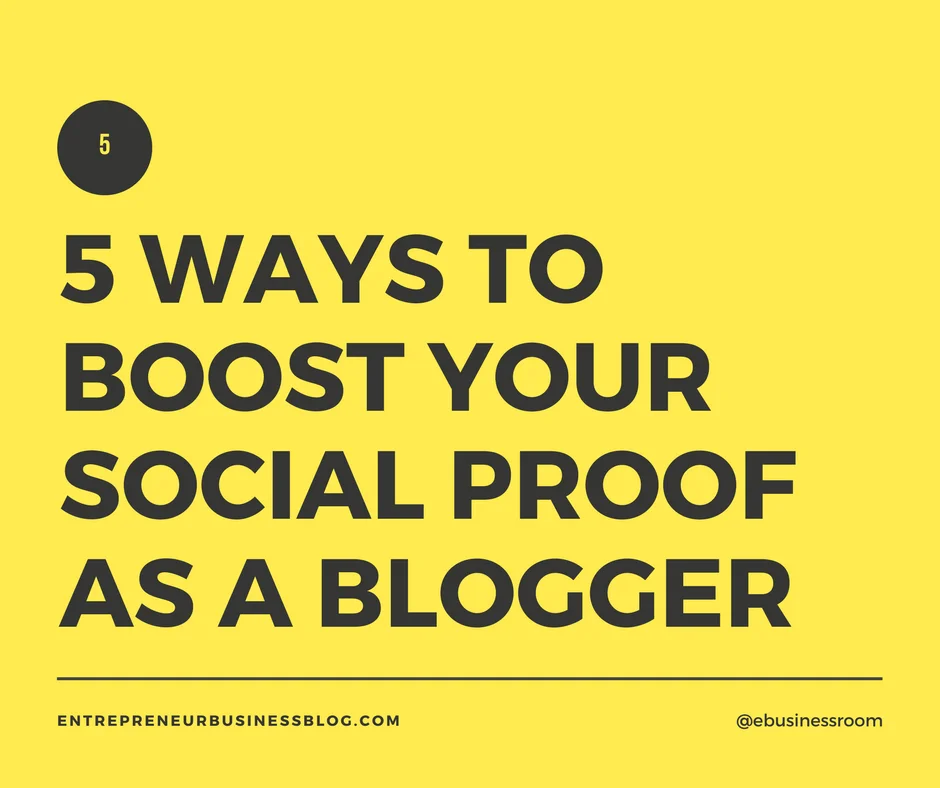 Are you struggling to attract, retain and convert visitors to your site?
Are you finding it difficult to grow your blog traffic?
If that's true, it could be that your readers don't believe you have the capacity to fulfill what you claim to do for them. They don't trust. They think it's a risk to be the first to invest in your product. Or they can't find someone they know that could attest to have gotten result using your system.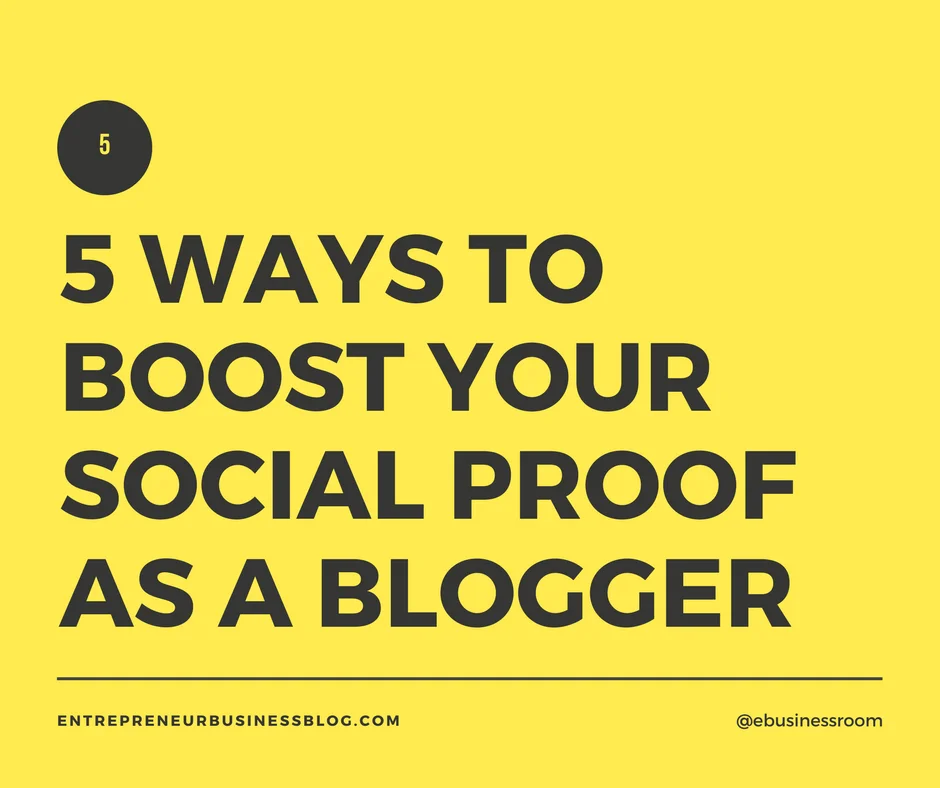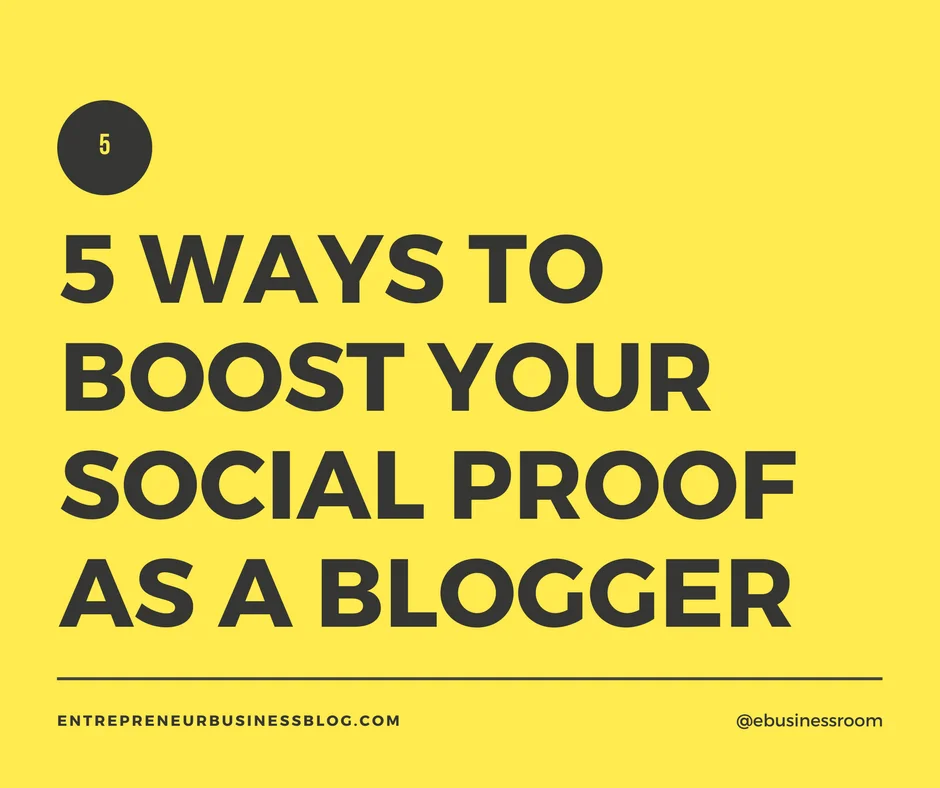 In that case, what do you?
Simple!
You need to show them social proof. This is simple and straightforward.
Now, I'm sure the questions going on in your mind must be: How do I increase my social proof as a blogger? What does it take to boost my social proof as a blogger? Or why do some bloggers get more social proofs than others?
So in this blog post, we shall be looking at how increasing your social shares, boosting your Alexa ranking, getting more endorsements from experts, guest posting on authority blogs, (and blogs with higher DA) being able to speak at popular events and organizing your own online marketing event can contribute in boosting your social proof as a blogger even if you are just starting out.
What is Social Proof and Why Bloggers Need It?
According to Wikipedia, here's what Social Proof means:
Social proof, also known as informational social influence, is a psychological phenomenon where people assume the actions of others reflect correct behavior for a given situation.
This phenomenon is so powerful that it can build or destroy your blogging business if not well managed.
Let's quickly look at 5 reasons bloggers need social proof.
a. To gain more respect from fellow bloggers
With millions of bloggers out there on the internet, it becomes common to see so many amateur bloggers struggling to find their ground. At that point, competition sets in and it becomes the survival of the fittest. There's tendency of nobody seeing and treating you as a pro blogger if you don't have social proof?
b. Social proof will help you win more contracts
Contracts to promote companies and products in your niche will slip off your hands if your competitors have more social proofs than you. So, always document your blog metrics so that you can use them to back up your proposals.
c. More social proofs give more confidence in your offer
You will be ashamed to sell a course, an eBook or endorse any product for a commission in return if you don't have social proof. People need to be sure that other people like them once bought from you.
d. You earn more respect from family and friends
You won't be proud enough to introduce yourself as a blogger to your family, friends and in-laws if you don't have a stellar social proof. Often times they would want to see something spectacular before they can support you.
e. Social proof melts away heavy resistances before a strange audience
The hardest person to sell to is someone that has never met nor known you from Adam. But if you have social proof, they would have given you their money before they will realize that they just visited your blog for the first time.
If you are wondering what to do to boost your social proof as a blogger, here are 5 awesome ways to get started.
1. Get More Social Shares to Boost Your Social Proof
The total number of social shares articles on your blog have is an indication of the level of engagement going on and how well they are accepted by your audience. That's to say, you are more likely to be received as a pro blogger if you have more social shares.
While there may be too many other reasons people choose to share a blog post on social media, experience has thought me that people will naturally share a post of someone or something they know, like and trust.
In that case, if you want to get more social shares that will in turn help in boosting your social proof as a blogger, then you must be ready to build a strategic relationship with your readers. The more your blog readers are closely knitted to you, the more willing they will be to tell everyone how useful you and your contents were to them.
However, if you need tools you can leverage on to get more social shares, I encourage you to try these ones:
ViralContentBee.com
Scoop.it
In a situation you want instant, uncommon and viral social sharing, I encourage you to write only what your audience like or use a special kind of paid advertising where anyone that shares it will qualify for an offer.
2. How Increasing Your Alexa Ranking Helps in Social Proof
The position of your blog on the Alexa ranking is very important, especially when it comes to using it to get advertisers. Alexa ranking is often the first on the list of every advertiser whenever they want to promote their product or company on any blog. If you are poorly ranked, it sends a signal to them that you are not getting enough traffic.
When you become highly ranked on Alexa, you can use it as a smart social proof to bid for advertising and group coaching opportunities from companies. If you are lucky to meet the right person at the time they want paid promotion and you have an outstanding proposal, your social proof will speak audibly for you.
To boost your Alexa ranking, some of the things you should do include but not limited to: getting more traffic to your site, installing Alexa toolbar on your browser, increasing the number of backlinks (dofollow and nofollow) to your blog, updating your blog with quality posts regularly, etc.
In order to successfully come up with a foolproof plan on how you can dramatically boost your ranking on Alexa, I encourage you to read this blogging business plan.
3. Guest Posting on Authority Blogs Can Boost Your Social Proof
Despite all the guest posting myths people have about guest blogging, the truth is that there are still many rewards one can get when he writes for another blog. One of such rewards is that it will help you to boost your social proof as a blogger.
A blogger who can't count a few places he has been featured or mentioned has little or nothing to contribute when pro bloggers are talking.
Being able to gain access to authority blogs as a guest blogger is not an easy one. Most authority blogs demand that you have some level of experience or prove to have some level of experience through the quality of your content before you can be allowed.
What happens is that the moment you become featured on top blogs like Forbes, Entrepreneur, HuffingtonPost, etc., getting access to small media becomes easier.
Guess the interesting part of it? You've gotten a new level of achievement that will help to boost your social proof as a blogger. Not just that, you may as well have a backlink to your blog – this will increase your DA like no other.
But while you prepare to get on some of these giant media, you can start with blogs that have higher domain authority than yours. If this is going to be your first guest post or you have some fears holding you back from sending your proposal I advise you read what Susan Velez has to say on how to push through your fear and write your first guest post.
4. Being a Speaker at a Popular Event Can Get You More Social Proof
Blogging has gone beyond sitting behind a laptop to burn your fingers. If you want to become a respected blogger, you ought to be seen at popular events as one of the guest speakers. This is not to say that if you don't speak at great events you are not a great blogger. But such an opportunity will go a long way in boosting your social proof as a blogger.
The networking that happens at great events is out of this world. Few minutes of chatting with a fellow guru in the internet marketing industry can be so helpful in boosting your business productivity.
It doesn't matter if you are just a participant, you can use a minute to ask an intelligent question that will turn the eyes of the entire audience fixed on you for good. Don't just attend great events and walk away unnoticed, except you don't have something brilliant to say.
The question you ask or what you will teach at popular events can actually turnout to become a form of news headline that will dramatically boost your social proof as a blogger.
Imagine how everyone will value and respect you when you stand to talk in the next annual Affiliate Marketing Conference or Social Media Week as one of the invited guests…. Just think about that. You will definitely have thousands of people checking out your blog in droves. How about the strategic relationships you will get to build one-on-one with shakers and movers in the industry? Awesome, right?
5. How to Boost Your Social Proof Through the Transfer of Credibility by Osmosis
In every industry, there are leaders. In the blogging and internet marketing industry, these are people who have invested so much energy in the game and have had countless success stories to back every claim they have. They are respected and valued.
If you want to radically increase the perception of your audience towards you, then you must consider getting endorsement from an industry guru(s) a priority. While this may take time to achieve, it's one effort worth working hard for.
Drew Eric Whitman calls it transfer of credibility by osmosis. Often times, this will save you so much money on advertising because your audience will automatically transfer the trust they have for the industry leader on you.
A tweet made by an influencer about your brand may serve as your only ticket to win a bigger deal. How to make internet influencer to promote your blog should be your guide on this. There's absolutely no way you won't get the attention of 5 influencers to promote your blog for free after reading and implementing that.
When you get this endorsement, share it, pin it and create a space on your blog for showcasing that. You may not know the impact but trust me, it's working wonders in the minds of your audience. It literally melts away their resistance towards you.
Conclusion
People love to do what they saw others doing. Learn it and start using that to your advantage. A blogger that has more email subscribers and social media fans will more likely attract more than the one that has little or none.
I bet you will cease to struggle (that's if you are struggling now) to get clients and traffic to your blog the day you will start having more social proofs.
Friends, over to you. What other social proofs are you using or have you used in the past to get more readers and customers on your blog?
Want to Set Up Your Own Blog?
You can use these web companies we recommend for their security and affordability:

Domain Name - Namecheap

Web Hosting - Siteground

Blog Theme 1 - MyThemeShop

Blog Theme 2 - Themeforest

Autoresponder - GetResponse