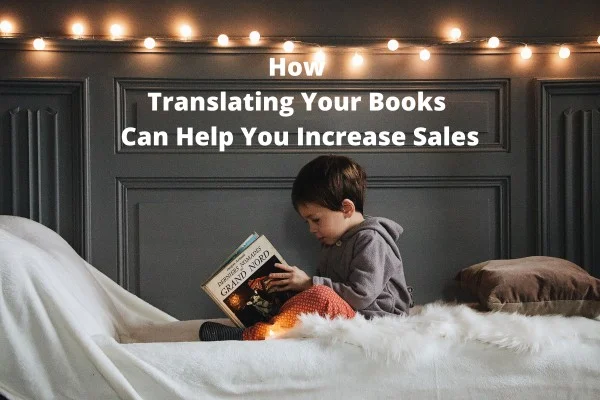 Why is it important to translate your books when expanding into a new business territory?
Writing a book is definitely an incredible accomplishment on both the personal and career front.
Even if you are simply looking out for inspiration, it is applaudable. The sense of immense achievement is felt when a book is completely written, edited, published and gotten its much-needed recognition.
This process of book writing becomes complete only if you allow your book to be translated into different languages.
ALSO READ:
Translating your book can make it accessible to all countries making it beneficial for the sales of your books. For example, let us talk about Harry Potter. The JK Rowling book was translated into 73 languages, thus, making it a massive hit in numerous languages.
The book could not have hit the bestselling mark if not for JK Rowling's prudent and forward-thinking. By making it accessible to the entire world, the book not only gained popularity but also made headlines by being one of the few books that got translated into various languages.
You need not translate every book your write to 60 plus languages, but here are some of the reasons why an author should translate his book:
In an obvious sense, translating your book will open doors to more accessibility and the possibility of sales generation. The more languages the book gets translated into; the better sales happen. More people will buy your book when translated precisely.
ALSO READ:
You can reach more audiences and generate more sales from your published book by translating it into several languages.
Helps with having less competition
Translating into famous languages like Mandarin, Korean, French, etc. will not only generate sales but also eliminate any competition that your book may have. Not many English books are translated into these languages, which will open an easy route for you to promote your book better.
Join our private Facebook community for entrepreneurs, The Excellent Entrepreneurs' Network