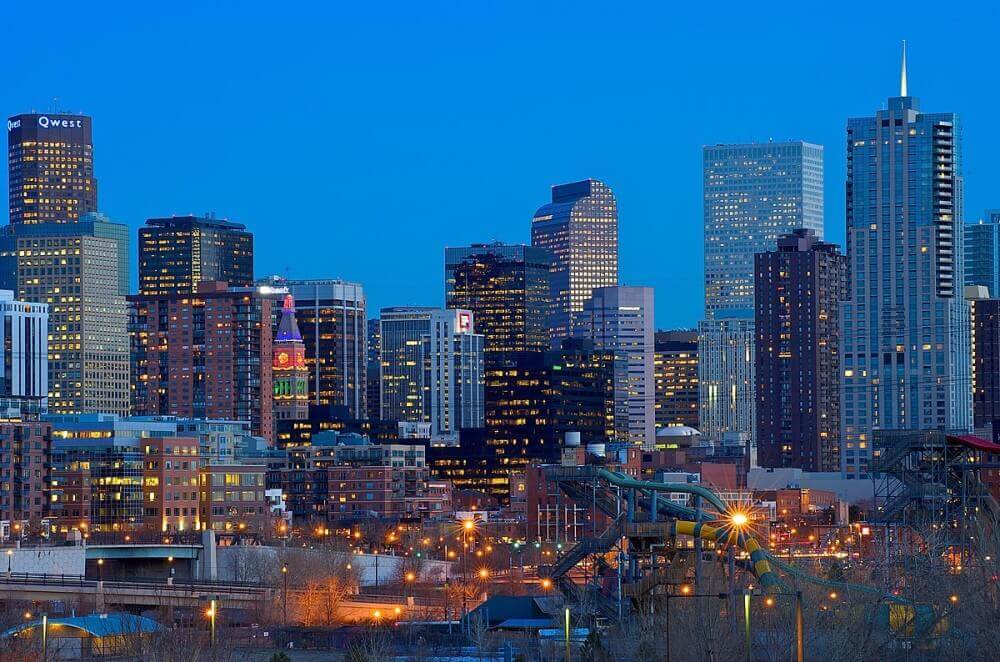 Are there lucrative small business and investment opportunities in Colorado for foreigners and local investors? Yes! Entrepreneurs migrating from other US states will find profitable business ideas in the mountain state. Colorado is increasingly making a fine impression for being a good place to live, work and invest in the United States.
The state has 73 cities, 272 active municipalities, and 197 towns with over 5 million people as a whole. As new residents join the state, they choose their homes in populated areas like the state's capital Denver, Colorado Springs, Aurora, Fort Collins, and Lakewood.
What makes the state a welcoming place include the attractive weather, the amazing views, outdoor adventures, wildlife, and endless job and business opportunities. Are you considering relocating to Colorado? You will find great hiking trails to explore, parks to see, and mountains to climb. In Colorado, you will also find some of the best ski and snowboard resorts in the world.
You may not be able to resist the gorgeous environs, especially if you want to enjoy a healthy and active life. The majority of the people in this US state are very healthy. You will rarely find overweight and obese people because of the numerous creative outdoor activities in Colorado.
Food also is a primary goal to stay fit as the Coloradans press for healthy food options.
The best thing about Colorado state is the available profitable small business opportunities that keep your account breathing round the year. Before we discuss the most profitable business opportunities in Colorado, let's look at why you should consider investing in this state.
What is Colorado's Economic Outlook in 2023?
The recent report of the University of Colorado Boulder's Leeds Business Research Division reveals that professional and business services are expected to add the most jobs in Colorado in 2023. Business and professional services has being Colorado's largest private sector as the sector accounts for 20% of total employment in the state.
It is obvious, economic headwinds may hit the state resulting to slow progress for some industries. But growth in Colorado business and professional service will be moderate. In 2023, economic headwinds could moderate growth in this sector, but Colorado's position as one of the most innovative, educated, and entrepreneurial states bodes well for the sector, the report said.
The research also reveals business people have the highest opportunity in the era of inflation and economic uncertainty. Therefore, at the event, Patricia Limerick, a history professor at CU Boulder, charges business owners to take the lead in this era. In her words, "Business people can lead in this era—and if you take this up, you are positioned to lead and prosper, because you bring assets to this challenge."
The challenges business investors have to tackle include marketing and social norming tools, civic engagement, and credibility. In our previous article, we discussed the factors to consider before starting a new business in Colorado and today, we shall look at the exact business to actually do.
What Are the Fastest Growing Business Ideas in Colorado Based on Statistical Evidence?
Every business venture has its degree of profitability. Here, we've selected the top 10 most profitable small business opportunities in Colorado and why.
Vending machine business is a profitable business opportunity in Colorado. The cost of starting one is the cost of getting the machines and stocking them. Entrepreneurs can decide which vending niche to capitalize on as the business is still budding in Colorado. Food vending machines are popular but you can devise to go for specialty products to start the business.
Colorado is home to over 300 registered breweries. Beer enthusiasts can start their microbrewery in the Centennial state. Although it requires a huge start-up cost it is worth the investment. There are many beer lovers around, so profiting is not a big deal.
3. Consignment Store
Starting a second-hand business is highly profitable in Colorado if well managed. If you can draw a crowd to buy from you, then become a cosigner, or open a consignment shop, where you help individuals sell their used items and earn a good profit doing it.
Most Coloradans have a busy schedule to do certain tasks like laundry themselves. This gives room for laundry and dry cleaning businesses to thrive in the state.
5. Pet Care Solutions
Pet owners love their pets but rarely have enough time to take care of them. This allows pet lovers to start a pet service startup in Colorado. The service is becoming a big business side hustle for individuals who can put in the time.
It is a profitable niche where you can offer pet service solutions like pet grooming, pet training, dog walking business, and other ideas you can launch around your passion for pets.
Copywriting skills are an essential tool for many companies and organizations. Organizations need to sell their brand products in the most actionable way. If you have great skill at writing and persuading customers to take action, you can hone them afresh to start a copywriting service in Colorado.
7. Photography
Landscape photography is a profitable niche in the photography segment in Colorado. The state is noted for its captivating landscape of mountains, mesas, canyons, high plains, rivers, and desert lands. plateau, and forests.
Taking good captures, packaging, and selling them can become a business for you within and away from the state. You may want to learn how to make money selling your photos online. Meanwhile, photographers are appreciated generally in Colorado. It's a great idea to start a photography business if you have the passion.
8. Tutoring Services
Being a private tutor in your preferred subject of expertise is another profitable small business opportunity for entrepreneurs in the Centennial state. Tutoring is one of the most lucrative side hustles for professionals looking for legitimate ways to make extra income.
Whichever area you choose to be called a tutor, ensure you can give optimum value. In a short while, you will be getting many referrals in the state.
9. Smartphone Repair Services
The use of smartphones comes with several demands including maintenance, repairs, and accessories. You can decide to launch a smartphone repair startup in Colorado. The demand for repair services is high as many individuals don't mind working on their phones instead of getting a replacement.
10. Advertising Agency
Helping company owners promote their brands is a big business venture if you can prove your expertise. A good number of Colorado small businesses need the services of good advertising agencies. It is easy to start if you have the requisite skills and the necessary license.
Beyond offering digital marketing services, you can also offer outdoor advertising services. To achieve this, first, you need to have a list of all the billboard locations across the state and their prices. The next thing is to start creating awareness about your company.
You will be able to win more clients if you master how to select the right location for specific products and the best ad designs.
ALSO READ:
Conclusion
The state is promising and provides a good place to start your own business. If you start today, you will be joining countless entrepreneurs and business investors. Some of the richest billionaires in Colorado are Philip Anschutz, John Malone, Charles Ergen, Mark Stevens, Pat Stryker and Kenneth Tuchman.