There is always a secret to the success of every business. Just like the conventional school system, you may never discover how to make money except you joined the labour market and start hustling for jobs.
In the same way, you may not be able to figure out some of the best-kept secrets of top and leading Electronic Commerce (e-commerce) experts except you are privileged to learn about the top e-commerce tools they use.
The e-commerce industry is very broad and can accommodate as many people as may want to be a part of it.
Do you want to have your share of the pie of the global e-commerce market? Do you want to know why some others are making money and prospering in the industry while you aren't? We present to you the top 10 tools every successful e-commerce entrepreneur use so you can start using them to growth hack your business.
1. Link Shortener – Bitly
It is important to point out that although the e-commerce industry is huge, only a few entrepreneurs may be allowed to come in at a time.
This is because some platforms like Facebook are monopolistic and wouldn't blink an eye to ban your page or website from advertising on any of their platforms (Facebook, Instagram, and WhatsApp).
Owing to the complexity of such a scenario, you want to be the last e-commerce entrepreneur to be on the black book of advertising platforms.
What do you do? Make use of a link shortening service. The aim of such a service is to replace your URL with that of a shorter and hard-to-be-scrutinized link. That way, you can enjoy uninterrupted PPC traffic from your favourite advertising platforms.
When it comes to selecting a link shortening service, Bitly readily comes to mind. More so, Bitly has massive acceptances and uses because of the provision of additional features, such as tracking and analysis of your hitherto longer link/URL.
Related: How to Start Your Own Digital Marketing Agency in Auckland
2. E-Commerce Platform – Shopify
WordPress may be playing an excellent role in simplifying the web development of different industries, but it may not take the place of Shopify in the hearts of e-commerce entrepreneurs.
The selection of Shopify is not unconnected to the provision of the relevant tools needed for an e-commerce platform. With over 375,000 e-commerce merchants making use of the platform, you are confident of getting nothing short of the best.
3. E-commerce Software – Shift4Shop
Shift4Shop is an e-commerce software that helps you build your online store super-fast.
They simplified all the sophisticated online store development processes with over 200 built-in features, making your store rank high on search engines for all the buyer keywords that your customers are using to search for your product.
You can choose from their 50 free themes to make your store have the exact look that you want.
How about your payment processing? They've got you covered since over 100 verified payment processors are already partnering with them. Your customers can't ask for more no matter where they are in the world.
4. Email Marketing – Autoresponder
It is equivalent to committing digital marketing suicide by making use of only one advertising medium. That is why successful e-commerce entrepreneurs seek to use the best email marketing service to keep tabs with their potential and returning customers. You can use email marketing to grow your e-commerce business to a large extent
5. Visual Production Platform – Creatopy
Creatopy is an efficient and intuitive visual production platform, Creatopy takes the hassle out of making engaging e-commerce designs. Easy to use, Creatopy enables users to craft visuals compatible with any e-commerce platform, find inspiration among templates or create from scratch.
Here are the main benefits of using Creatopy as an e-commerce marketing tool:
Generating large volumes of ad variations in no time
Scaling visual content across multiple sizes for all e-commerce needs
Automating the design process by generating a whole campaign with just a few clicks
Avoiding repetitive tasks and saving time
Organizing headlines, descriptions, translations, CTAs, and have all materials in one place.
6. Customer Service – Zendesk
You may get all the leads and prospects but end up losing them when you don't have an excellent customer service in place.
You can rely on Zendesk to provide various customer service options, such as phone, email, and chat (Instant Messaging) communications.
7. Graphics Design – Canva
You don't have to hire the services of a graphics designer because technology has simplified it. With a tool like Canva, you can easily use the drag and drop functionalities to create different designs for your products and services.
It is essential to make use of this tool because it has been modeled to simplify the process of graphics design. Moreover, in a world where pictures and videos attract the target audiences' interests more than anything else, you wouldn't want to miss out on using this tool.
7. Social Media Management – Buffer
You want to publish any content on different platforms? You need Buffer, which is regarded as one of the leading Social Media Management platforms. Through this platform, you can easily schedule and automate your content across various social media platforms.
Related: How to Make Money Using Social Media Today
8. Essay Geeks
You cannot run your e-commerce business alone. In some cases, you need to bring in other guys to help you for a fee. From your lead magnet to your ad copy, you need some textual contents to pass the message. The Essay Geeks professional writing service is there to offer professional writers and copywriters to take care of your e-commerce business' contents.
You can even hire professional freelance copywriters who are familiar with working with small businesses in North America, Europe and Asia.
9. Google Keyword Planner
Search Engine Optimization (SEO) is imperative for the success of any online-based business, such as Electronic Commerce (e-commerce).
Google, being one of the leading Search Engines, avails you the Google Keyword Planner. It is here that you get the relevant keywords pertaining to your niche. Such keywords would also help in increasing your e-commerce business's chances of being seen.
Related: How to Perform a Perfect SEO Audit on Your Website
10. GTmetrix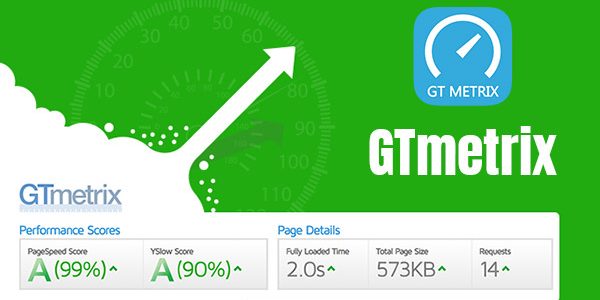 You don't want to have many incidences of Shopping Cart Abandonment. Most times, the slow loading time of a website causes potential buyers to give up thoughts of making a purchase from your e-commerce platform.
This informs the reason why successful e-commerce entrepreneurs make use of GTmetrix. GTmetrix is a website that offers website speed analysis tools for you to gain insights into the bugs that slow down the loading time of your e-commerce website.
11. Exit Bee
In furtherance of the quest to reduce Shopping Cart Abandonment, you need to make use of the Exit Bee platform to understand the factors behind bounce rates and failure to convert prospects to buyers.
With this powerful analytical tools, you would be able to track and analyze the behaviours of visitors to your e-commerce website.
Increase Your E-Commerce Turnover with E-Commerce Marketing Tools
With the increased revenue and influx of more merchants into the e-commerce industry, you wouldn't want to take the back seat. When you start using some of the aforementioned e-commerce marketing tools, you would start bearing witness to the impressive conversions that come with them?
Related: 10 Ways to Reduce Shopping Cart Abandonment
Which e-commerce marketing tools are you currently using? Do they meet up with your needs? What do you think of our list of the top 10 tools every successful e-commerce entrepreneur uses? Do you think your e-commerce company's tool ought to make the list but wasn't included? Send us an email – [email protected]