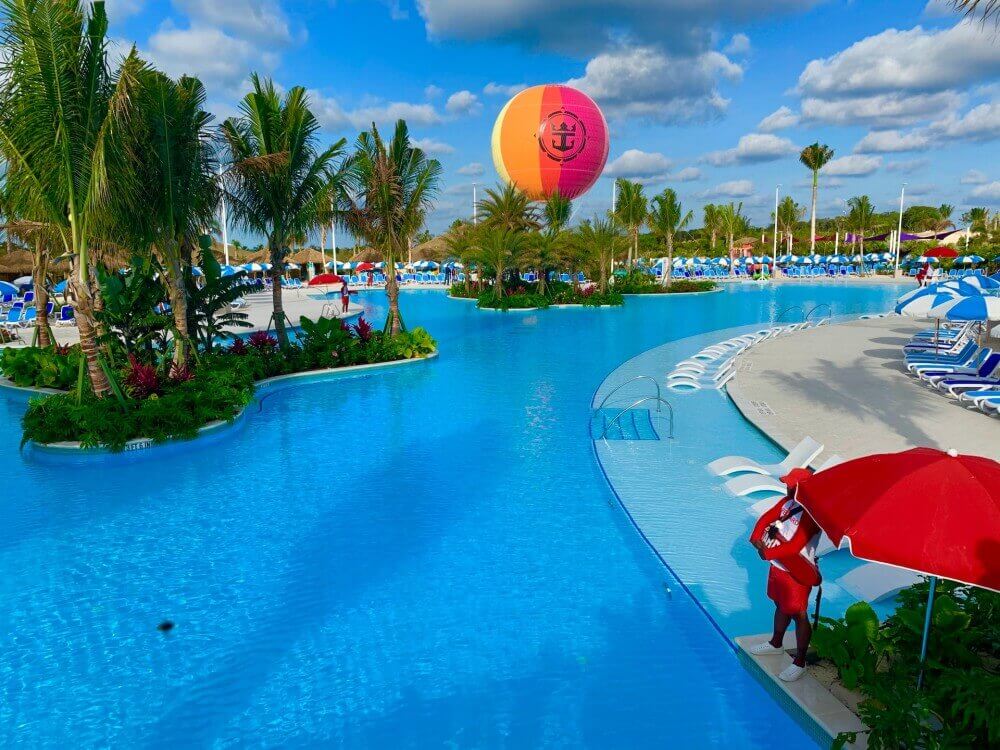 Are you interested in exploring some great business opportunities in the Bahamas? Diverse investment opportunities are available to US investors looking to start their own profitable business in the Bahamas.
The government is also seeking private investment in various sectors of the Caribbean country. Now is the best time for expats to take advantage of the variety of investment options in the country.
In this article, we will reveal the most profitable small business ideas you can invest in as a foreigner in the Bahamas.
Why Should You Invest in the Bahamas?
Ever wondered why foreigners are moving to the Bahamas to invest? The answer is very simple… The Bahamas offers an ideal economic climate for businesses to thrive. The economy is favorable and it is stable with a sound government system. The Bahamas also happens to be a tax haven. Being a tax haven means that certain forms of income aren't taxed.
In the Bahamas, there are modern infrastructures to enhance talent and creativity. As new entrants seize the business ideas here, entrepreneurs innovate smart ways of serving the growing population. A sound legal framework is available for businesses and professionals to leverage their establishment. This makes it possible for foreign-owned businesses to flourish in the Bahamas.
The Bahamas' proximity to the United States helps the country to enjoy trade relations with Americans. Most business opportunities thriving in Florida also receive warm patronage when exported to the Bahamas.
A skilled workforce is available for the labor market. Through advanced learning, the young population is able to enhance social and economic development in the country. There are both private and public institutions and attention is given to commercialization, entrepreneurship, and trade investments to empower citizens and boost the Bahamian economy.
The government of the Bahamas encourages Foreign Direct Investment across the various sectors of the economy. But one sector that is specifically reserved for the locals is fishery. Immigrants can easily access government incentives and business opportunities in the non-reserved sectors of the Caribbean Island.
If you are considering starting a new business in the Bahamas, here are the top small business and investment opportunities:
Top 10 Business Opportunities in the Bahamas
The Bahamas is home to nearly 30,000 American residents. These immigrants and visiting tourists can pick any of these listed opportunities to start making money in the Bahamas.
1. Construction Services
Investors can look into the construction sector to establish their own firms. This company can dedicate its services to rebuilding, infrastructures, and maintenance services in the Bahamian construction sector.
Building, re-constructing, and repairs, including topography design, housing, and urban planning are top areas in the construction sector investors in the engineering field can explore. You are certainly going to have a good ROI running a construction firm in the Bahamas.
New entrants can earn a fortune if they can construct hurricane-resistance structures for residential and commercial purposes.
2. Equipment and Supplies Company
The wholesale distribution of commercial equipment, machinery, and essential tools is a big market in the Bahamas. Experienced immigrants in the distribution and supply chain can easily start and grow a profitable business.
You can start by setting up an LLC in your chosen sector – one you are comfortable with. Then, source funds to get equipment in high demand for that industry. Begin to connect with various establishments that need your supplies across the Bahamas.
Several companies are open for equipment and supplies in the medical field, electrical sector, and industrial kitchen outlets.
3. Set Up Data Security Services
This is another business opportunity taking the lead in the Bahamas. The prevention and protection of data breaches is an incredible ready-made market across the Caribbean. The Bahamian government is equally committed to digitizing its services and online process.
The Bahamas Entrepreneur Visa helps to attract high-tech companies to move their investment to the country. This strategy works because it's one of the core reasons startups are moving to Estonia as well.
4. Start Your Own Renewable Energy Company
The Bahamian government has signed various renewable infrastructure projects. This was done in a bid to create sustainable renewable energies for the Island. As one of the most sustainable business opportunities in the Bahamas, foreigners maximize it to invest in the Caribbean Island. By so doing, they provide smart energy solutions to the Bahamians.
By 2030, the Bahamian government wants to obtain 30% of its energy from non-oil sources. They also are planning to be the first country to sell blue carbon credits to finance renewable energy and climate-resilient infrastructure in the world.
Seeing the commitment and huge steps the government is taking, expats can be lucky to be among the leading companies in this field. Anything to make the Bahamas' renewable energy work will earn you a great fortune.
5. Utility Management Solutions
As an investor, you can channel resources to start your own utility management company in the Bahamas. Many companies and households through your services can become aware of their utility consumption. This creates room for your clients to optimize and budget well for their utility consumption through granular, real-time data.
The utility management company is a great business idea to invest in the Bahamas. It has less stiff competition. This is because organizations are taking action to automate the validation of their utility bills so as to improve cost allocation internally.
6. Start a Water Treatment Business
Positioned in the southwestern portion of the North Atlantic Ocean, between the Atlantic and the Caribbean Sea, the Bahamians often have water pollution challenges as a country. A foreign investor can plunge into this business opportunity to start their water treatment company in the Bahamas.
The business has a good market. It is a flexible option for expats who think they can help offer clean water to households and commercial institutions. Interested foreign investors can learn more about water treatment for specific end-use before investing in this business.
7. Start Selling Consumer Products
The Bahamians love quality brand products and will opt for them anytime. Almost the whole range of consumer products used in the Bahamas is imported. A large number of these imports are from the United States as the Bahamians prefer American brands and franchises.
It will be a good move for American investors to start their own profitable franchise business in the Bahamas. You can also engage in dropshipping consumer products from the United States to the Bahamians at low risk and capital.
8. Start Your Own SEO Agency Business
Businesses across the Caribbean Island need search engine optimization services for their operations. Through your SEO skills, you can help companies in the hospitality sector rank on search engines for the best restaurant in the Bahamas.
Foreigners thinking of starting a digital marketing business can make a fortune from this. Interestingly, an SEO agency is one of the easiest business opportunities you can launch from home. All you need is a laptop and internet subscription and you can start cold-calling or cold-emailing your would-be clients.
9. Start Offering Tourism-related Services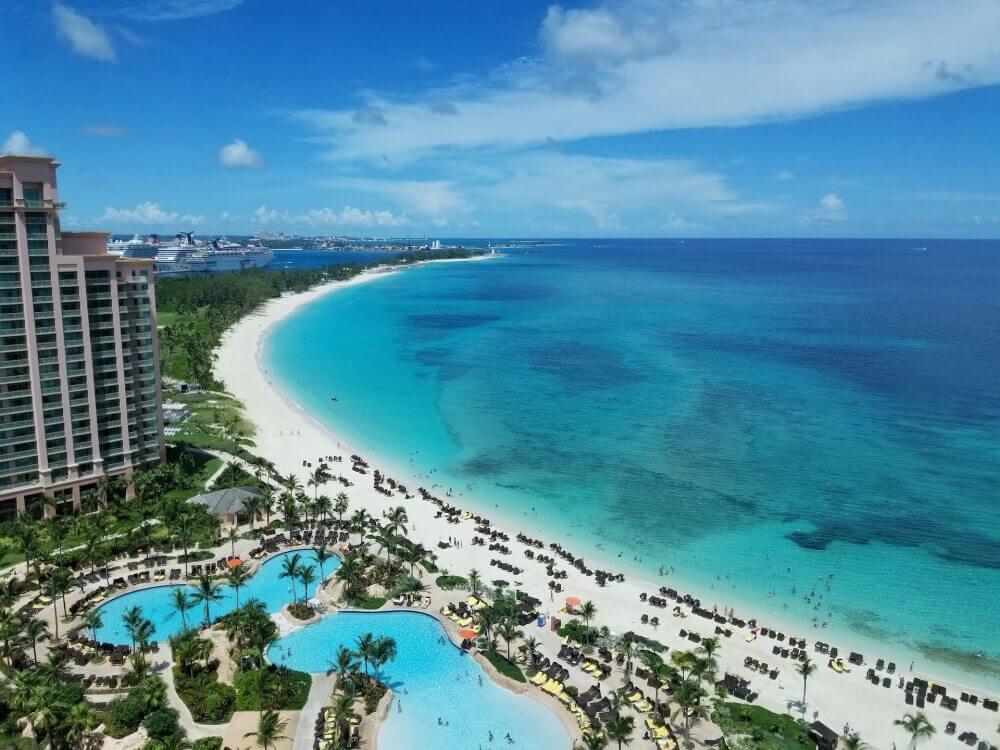 Tourism is the number one hit point for the Bahamian economy. Over 7 million tourists visited the Bahamas in 2022. That is a whopping number of visits, right?
Why is the Bahamas a good vacation spot? The Bahamas is a good country to visit for vacation for the following reasons:
You will enjoy an impressive Caribbean climate

They offer delicious cuisine

Enchanting beaches like the Tiffany-blue waters and the golden beaches
To connect to this great business opportunity in the Bahamas, set up a specialty company dedicated to tourism services. There are several other tourism business ideas you can provide in the Bahamas. They include travel agencies, travel blogs, tour guides, hospitality and car rental services. Research and pick the one that will guarantee you a good ROI.
10. Offer Consulting Services
Consulting is one of the businesses you can do to make money in Dubai as well as in the Bahamas. Today, the consulting business is lucrative for individuals who know their onions. As a business consultant in the Bahamas, helping SMEs increase their revenue will earn you a lot of goodwill and of course, income.
Consulting services cover a wide range of providing excellent customer experience for other businesses. You can consult in any field of interest as long as you have the required expertise and qualification.
What Are the Challenges of Doing Business in the Bahamas?
According to the International Trade Administration, there are several challenges to doing business in The Bahamas. These include:
1. Infrastructure challenges
These include costly electricity four times higher than in the U.S., deficiencies in public sector medical infrastructure, internet connectivity on smaller islands, and an undiversified pool of skilled labor in certain sectors. Given the archipelagic outlay of the country, expensive infrastructure must be duplicated on nearly each of the 29 inhabited islands and cays.
However, this process has not happened uniformly, and several islands are still challenged by a lack of basic infrastructure. Recent hurricanes severely damaged the well-developed infrastructure of the country's second and third economic centers of Grand Bahama and Abaco, although some of this infrastructure has been restored.
2. Cumbersome approval process for foreign investment
Decision-making is highly centralized and the approval process for FDI is sometimes opaque, often protracted, and provides an opportunity for political interference. American companies have cited delays in investment proposal approval. To improve the investment application process, the new administration announced plans to establish an independent agency, Bahamas Invest. Once fully operational, bureaucratic delays, functionality, and transparency are expected to improve.
3. High shipping costs
The Bahamas is an archipelago of 700 islands and cays, with 29 inhabited and 10 considered important economically. The cost of shipping to the Family Islands, islands except New Providence and Grand Bahama, through which most trade is conducted, is generally higher due to lower volumes of trade and transportation costs. However, many of these islands benefit from incentives and legislation that waive certain government taxes on business inputs.
4. High crime rate
Royal Bahamas Police Force (RBPF) statistics for 2021 highlight overall crime unchanged from 2020. In terms of violent crimes however, the number of murders increased year-on-year by 63 percent, armed robberies increased by 33 percent, and the number of reported rapes increased by seven percent, while attempted rapes, and unarmed robberies decreased compared to 2020.
U.S. Embassy Nassau has issued several security messages in recent years regarding safety in Nassau and surrounding areas on New Providence Island, as well as on Grand Bahama. Most incidents involving U.S. citizens residing in The Bahamas are robberies or property crimes. Armed robbery, property crime, purse snatching, theft, fraud, and to a lesser extent sexual assault remain the most common crimes perpetrated against tourists. Murders rarely involve visitors to the country. Drug trafficking continues to be a major concern.
5. Relatively high customs tariffs
The Bahamas has the highest average duty rate in the Western Hemisphere at roughly 30 percent.
Conclusion
The business opportunities in the Bahamas are good considerations for foreigners who want to explore other nations to settle for business and personal life. If you've always desired to start a business in the Bahamas, try out these business and investment opportunities we discussed above.