5 Tips for Setting Up a Widely Successful Content Marketing Agency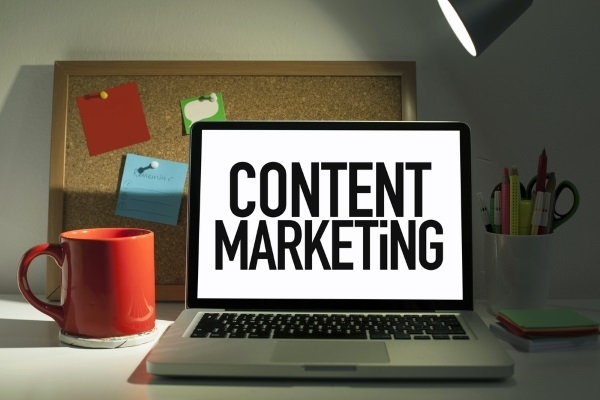 Have you ever thought of setting up a widely successful content marketing agency in the UK?
Maybe you are a smart content marketer and you want to take it further by building a business around what you are passionate about – creating content for businesses.
When it comes to marketing, the old adage that 'content is king' still rings true to a certain extent – but that doesn't mean you'll be earning a princely pay-packet if you're working as an in-house or agency creator.
So if you want to cut out the middleman and stop lining your CEO's pockets, perhaps it's time to start your own company and pocket the profits for yourself?
If this sounds like a super idea, check out these five tips for setting up a profitable content marketing agency.
1. Pick a pillar
Many content agencies offer different types of content to clients, but unless you have genuine experts in each niche, the quality of your work is inconsistent and you're soon perceived as a jack of all trades but master of none.
Far better to start off by using your main strength as a pillar and then adding other services at the appropriate time once you scale or alternatively, stick to one skill and do it better than anyone else. For instance, ink slingers The Writer have built up a terrific transatlantic business focused exclusively on the written word and tone of voice.
Related: Step-by-Step Guide on How to Craft an Effective Small Business Content Marketing Strategy
2. Hire the right people
Since you'll probably start your agency with a handful of core people, you'll have to pick the right employees to steer you through those tricky first few months.
The right mix will vary slightly depending on your offering, but as a rule of thumb, you'll need a financial whizz, a good writer, a graphic designer and someone who knows their way around social media platforms.
3. Research your market
Before you commit too much time and cash in your new business idea, it's vital that you find out whether there's genuine market demand for it.
Some entrepreneurs ignore this vital step because they don't want to hear anything negative about something they believe in strongly, but failing to find out whether consumers actually want your product or services could mean your business sinks. For more information on this savvy stitch in time, check out this British Library market research advice.
4. Find funding
Unless you're lucky enough to have bags of cash in your bank account, you'll need to secure some capital to get your new business up and running.
And fortunately, there are a number of government schemes, grants and loans on offer, such as Innovate UK Smart Grants, Patent Box and the Small Business Research Initiative – browse businesssupport.gov.uk for more information on your options.
Related: 6 Factors That Can Affect Your Business Loan Application
5. Publicise
Chances are that you might need to collaborate with a partner to publicise your business in the early days – before all your own services are firing on all cylinders, an established partner can whip up interest pre- and post-launch.
For example, visual specialists SNS Group could produce a cool promo video that encapsulates your brand mission goes viral on social media and has customers clamouring for your products from day one.
Any amount you pay an effective content marketing agency to create a viral video for your brand can easily be recouped in a few days if the offer you are making is in hot demand.
These five startup tips will ensure that your new content marketing agency stands out from the crowd and goes from strength to strength!