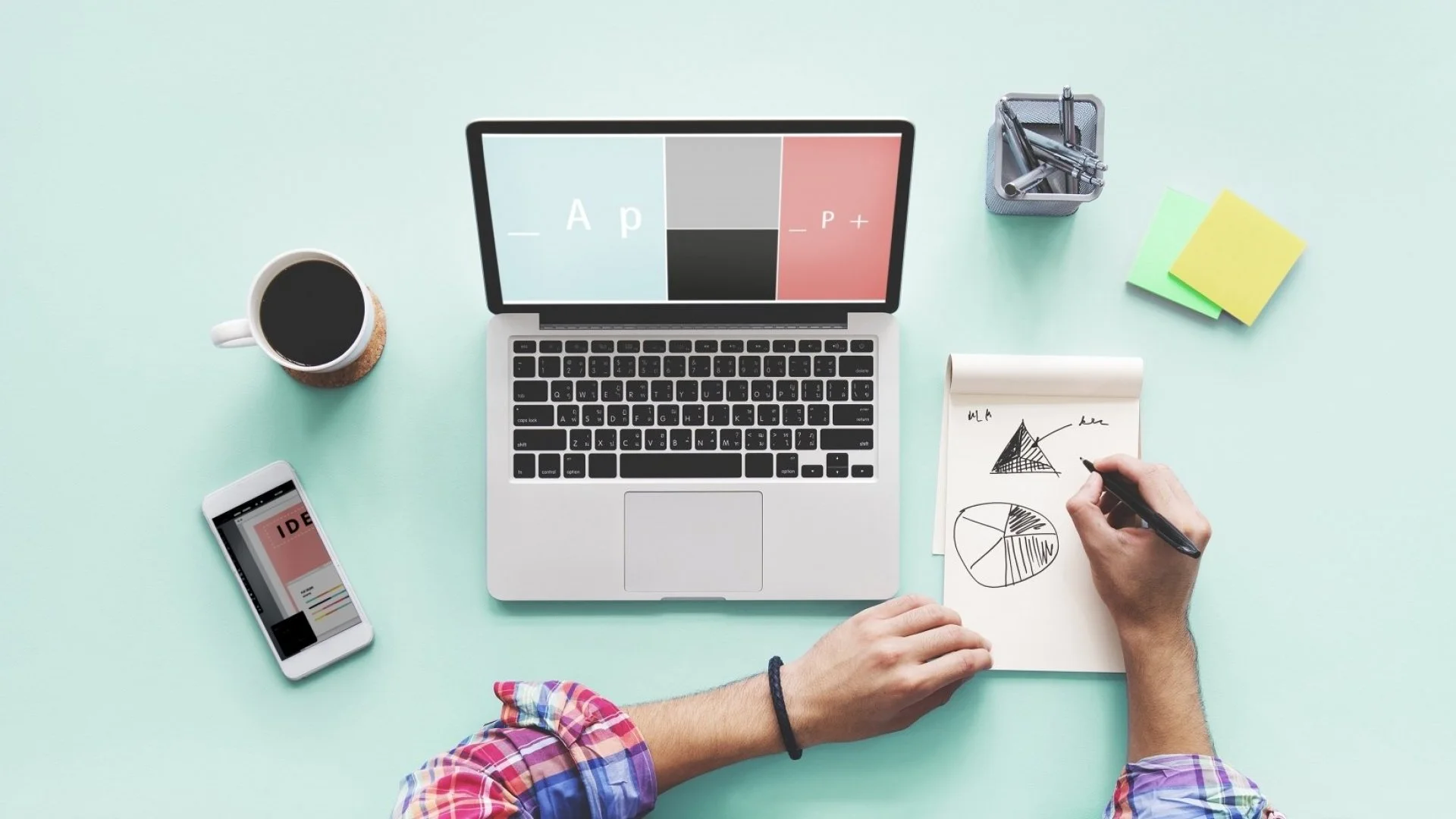 Starting a business in your early 20s is easier (at least that's what I hear people say), you're fearless and with lesser responsibilities (well, I agree on this one).
In some cases at this age, we aspire to become the world's richest man or woman through our businesses or if not that, aspire to enjoy the finest things in life. 
This is great, however, some of us have a mere idea of what it entails or what is required to get there.
So today, I want to share with you my experience launching a business in my early 20s. I'm certain it will be of great help to you if you are looking for tips on how to start your own business from scratch. I promise to be as blunt as possible without sugar-coating words!
1. It's not a walk in the park
So at least let me start by making this clear. I've always dreamt of having one of the biggest business empires in Africa (Something close to or more than what the likes of Aliko Dangote have been able to achieve).
I started a bag manufacturing business at twenty-three and that isn't the only business I have tried before.
I had a jewelry business (which was my first serious business) and a clothing retail business (a walking one, since I couldn't afford a shop at first) yeah! while I was still on campus. So what I've got for you is my experience from all of these.
How did this dream come into focus? Of course, it was after reading several books that gave me ideas of how being your own boss, is pretty cool.
The first one I ever read was The Cash Flow Quadrant followed by Rich Dad Poor Dad, both were written by Robert Kiyosaki. 
As a business owner, you get to make your own decisions, you're not stuck to a 9-5 job, you get to do whatever you want whenever you want and you get richer than when you're employed. 
The philosophy behind it, 'Why should I work hard to make another man richer when I can do the same and get richer instead?' I mean who wouldn't buy into this idea? We all want to be financially free.
Related: 4 Ways to Improve Your Financial Stability
What some didn't mention or I didn't get at first was that this path isn't a walk in the park or a stroll on the beach. It's sweat, blood and tears! 
You have the freedom to make your decisions but you're inclined to follow certain principles that are in line with your aspirations.
My observation… You are not stuck at a 9-5 but you're kind of stuck at a 24 hrs job especially when you are starting out. You have to put in more effort than you would as an employee. 
Don't get me wrong. This is not to discourage you from being your own boss. I'm only being real. It's important I let you know what you are signing up for if your aspiration is like mine. You've got to create a person of steel in yourself for this journey.
2. Reinvest in yourself and your business (the secret to success)
Both of your engines need fuel, you and your business. In my own opinion, you're the overall engine of your company but the company still has a mini engine of its own.
You have to work thoroughly on yourself. Keep educating and re-educating yourself. Learn how to manage yourself before you manage others. 
By that I mean, keep building discipline. Master who you are and what things work best for you. And do not forget to master your emotions. There's more we can talk about in this topic but let us save it for another blog post.
As for the business you have, keep educating and re-educating your employees as well. Also, you've got to invest in their happiness and make sure they feel secured under you. When you give your employees your all, they reciprocate. 
Related: 7 Reasons Why You Should Take Care of Your Employees
One more thing that is part of the fuel is cash, lots of it if you want your business to be a success. Where does the cash go? It is in advertising your product or service more, innovation and perfecting products and services. 
Through educating myself more about money and how to make more of it, I've always found the need to put back into the business most of the money I have made, instead of spending it on fancy things.
I learned it from reading, The Richest Man in Babylon by George Clason (which I highly recommend). A character named Algamish tells another (Arkad, who was on his way to being the richest man in Babylon) not to eat all the children of the slaves (money) since they were potential slaves as well.
However, you have to learn to balance. Don't be scared to spend your money on yourself or on other responsibilities you have. One of my favorite development speakers (Jim Rohn) used to say, "Don't try so hard to make a leaving that you forget to make a life." 
You can organize yourself this way (still something close to what I learned from The Richest Man in Babylon), divide your money monthly into 3: 7/10 goes to your daily needs, 2/10 goes back into business, 1/10 goes to an emergency account. Remember, you are not limited to this; you can create a ratio that works well for you.
Related: 4 Businesses You Can Launch Today With No Investment Or Experience
3. You have to learn negotiation and communication skills
Every business owner must understand that negotiation and communication are among the most crucial skills you must have up your sleeves for your success to be guaranteed. You need to negotiate with your customers, employees, suppliers, banks, venture capitalists/ investors and your government. 
You have to learn how to convince them into buying your ideas. You need to try and be good with people. At times we may not be as comfortable but you've got to push yourself. Yeah, this is what you signed up for.
I would advise you to read books such as 'You Can Negotiate Anything' by Herb Cohen and 'How to Talk to Anyone' by Leil Lowndes. These books will help you learn a few negotiation and communication strategies and tricks. On the other hand, if this is your cup of tea, good for you and keep it up!
Related: How to Make Your Sales Letter More Interesting and Fun to Read
4. As you own boss you've got to be extra disciplined
I had to insist on this one. For me this has been one of my greatest challenges and I've got to admit I'm still a work in progress. 
Nobody will be there to tell you to wake up at 5am for work. Nobody is accountable for that but you. Nobody is going to tell you, you've got to finish this project before the end of the day or before the deadline you set for yourself, but you. Nobody's going to set the deadline for you. 
You've got to do so many things that you aren't accustomed to or that you don't feel like doing. All those who've got their own business running in their 30s, 40s and 50s admits that self-discipline is key. So, if you want to curve the same path you've got to stick by this rule.
Related: 4 Ways to Improve Your Focus on Your Business in 2020
5. Mistakes are inevitable
I've made so many mistakes ever since I started my business in my early 20s. Where do I start? I've made them while setting my prices, designing my product and when dealing with my customers and suppliers. The first product I ever made was nice but the finishing was wack, (that was the feedback I got from a customer, which I was so grateful for). 
To find out where your mistakes are, you need to seek feedback. Learn and rectify them, that's the cycle. It's bound to happen to everyone. However, some could be avoided by trying to seek information from people who've done it before.
Related: 3 Marketing Mistakes Most Startup Entrepreneurs Make (And How to Avoid Them)
6. You can't do it just by yourself, you need a support system
To be honest, you can't make it on your own, especially being very young with the least experience. You've got to look for all the help you need in the world. 
You will need direct or indirect assistance from your employees, family, friends, competitors and mentors and let's not forget from a higher power (religion).
Some of us may not be comfortable but I promise you it's the best thing you'd have as you go through ups and downs in your business. A support system is important. I couldn't make it this far without physical and emotional support from the people I needed it from.
Related: How to Use a Niche Blog as a Tool for Creating a Viral Brand
7. You've got a long way ahead of you
My aim and I suppose yours too is to have money work for you, right? To let money be your slave and not the opposite. So, let's go back to what we had talked about earlier, of what financial freedom is like.
We want to be free from work and spend time enjoying life with our loved ones so that we do not have to wake up by 5am in the morning every day to chase the paper. We want to be living the best life possible. 
Well, you can live the best life possible but I must tell you this, even though I'm still running a business in my 20s, that the work never stops. It lessens but never stops.
Related: 5 Ways To Make Money Online As A Writer
Conclusion
Sorry, but we have to come to an end. The lessons don't end here though, they're endless, and we could chat about them all day! However, I hope that you have picked something to take home.
If you're planning to start your own business, get on with it ASAP! Learn through the process, it is definitely rewarding but has its downsides. They however shouldn't stop you. You can also check out this material on how to raise funds for your startup with ease.