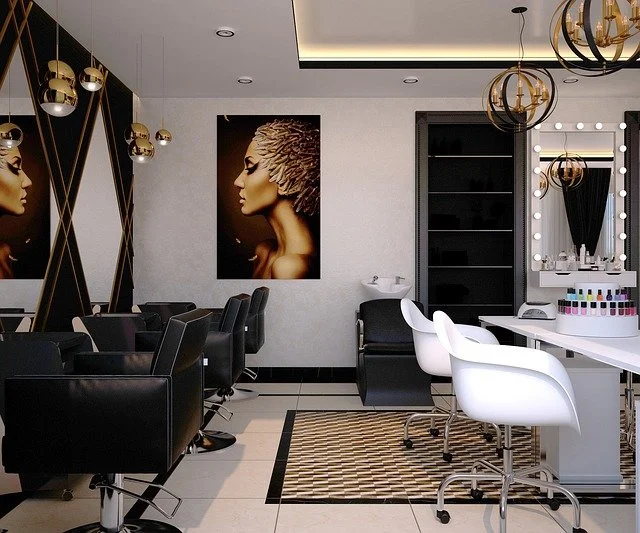 What does it take to start your own salon business? How much does it cost to open a beauty salon?
Opening a salon business is a smart move. Beauty, in general, is a lucrative business. Come to think of it, who doesn't like looking good? People invest a lot in their looks. Even when you have all the skills required to run a successful beauty business, opening your salon is a demanding process.
If opening a salon has been a dream of yours, some dos and don'ts come with opening a new salon. Since it's a very competitive business, you must get everything right when opening a salon. There is no room for failure. Whether it's a nail salon, hair salon, or a full-service salon, this article will help you open your business successfully.
1. How Much Does It Cost to Open Your Own Salon Business?
Before you apply for a business loan or have the money to open a salon, it is crucial to know how much money you will need and budget correctly. First, you will need money to get a license, and if you are selling products in your salon, you will also need a permit for that. Set aside money for salaries for your employees.
Budget for all the necessary equipment. There is also money for rent or buying the place you will set up your new salon. Don't forget money for business insurance since your business will require some security cover in case of anything. These are some of the things you have to keep in mind when allocating your money. Have a list of all the expenses, so you don't forget any.
ALSO READ:
2. Have a Business Plan for Your Salon Startup
State all your objectives and ways in which you will achieve them. This plan will be your roadmap to success. Make sure to include all the current trends in the beauty industry, which will help you maintain a loyal clientele. Include in your business plan how the market in your area is. What exactly are people embracing there, and how you are going to tap into the existing culture.
A business plan doesn't have to be a lengthy document; write down all the basics that will help you create a successful business and stick to it.
3. Branding is Very Important
How is your salon going to stand out? With all the salons popping up everywhere, you have to be unique and memorable. Take time to study your target market, learn what the people want and build your brand around it. Branding your business will make your clients comfortable whenever they visit your salon. You will need to learn all you can about branding.
Find a logo for your salon; make it catchy and something that people can remember easily. Create a social media presence, have Facebook, Instagram, and Twitter accounts. In current times, social media is critical when setting up a new business. You can use social media accounts also to market your salon.
ALSO READ:
4. Find the Best Location For Your Salon Business
Finding the best location to set up your salon is essential for success. Don't set up your salon where other salons are offering the same services as you. Make sure the place is easily accessible. Make sure it's a populated place. Whether you are renting or buying, don't rush to acquire the first place you see; make sure the location is right. 
Another option if you can't afford your own place is to find a salon space to rent. Renting a salon will help you save a ton of money until you save enough to buy your own space.
5. Vet All Your Employees
When you start the salon business, you might be the only one working in your salon, but if there are people you will employ, make sure you verify all of them. Since a salon business requires a lot of one on one interaction with customers, your staff needs to make all the clients feel welcomed. Skill should not be the only thing to look for in an employee; their personality is also essential. Having a welcoming staff will help you build and maintain a client list.
ALSO READ:
6. Get a Mentor
Getting a mentor will help you avoid making small business mistakes. Since a mentor has done the same before you, they have experienced all the ups and downs of the salon business. A mentor can give you connections and advice that will help you succeed. It is encouraging to know that someone else has been through the same, and they made it. Keeping a mentor close for occasional check-ups is more beneficial than you think.
3 Salon Business Ideas That Can Help You Reach More Customers
Let's take a look at some innovative salon business ideas that can help you get more customers.
1. Start a Salon YouTube Channel
Brands are now using video marketing to reach more people online. Video is the fastest-growing content on the internet today. For your salon business to remain the talk of the town, there's a need to set up a YouTube channel.
On your salon YouTube channel, you can answer some of the frequently asked questions in your line of the beauty business. You can as well show your audience how to make some simple types of braids or nail arts. 
Beyond that, you can also show them some of the behind-the-scene activities in your salon business.
2. Create Helpful Salon-related Content Online
The most effective to reach more people and get them to know, like and trust your beauty business is through the use of content. The use of content marketing is one of the most powerful salon business ideas that is underutilized. 
From the salon content you create online, you can make direct income from it. You can make money from YouTube videos and short TikTok videos. It's easier to make money from social media today than it was in the past. You can as well set up a blog like this strictly for teaching people how to run a successful salon business and make money.
While making money online from your blog, TikTok and YouTube channel might not happen overnight for you as a salon business owner, with consistency, it will surely happen. Here are more YouTube content ideas you can try out.
3. Start Accepting Ambassadorial Deals
Another powerful salon business idea is to become a brand ambassador for a beauty company in your area of specialization.
Depending on the city where you live, you can find hundreds of brands in your line of work willing to sign a partnership deal with you. Let's say your salon is located in Las Vegas, you can find brands launching a new product line to work with.
Working with these brands will not only help you build your business reputation, but they will also help connect with their existing customers. 
Which of these small beauty salon business ideas have you tried? Did they work for you? Would you recommend it to any hair salon business starting near you? We would like to hear from you.
Conclusion
The hair business is continually changing, so ensure you keep up with the trends. Consult your business plan often and update if necessary to maintain a successful business.