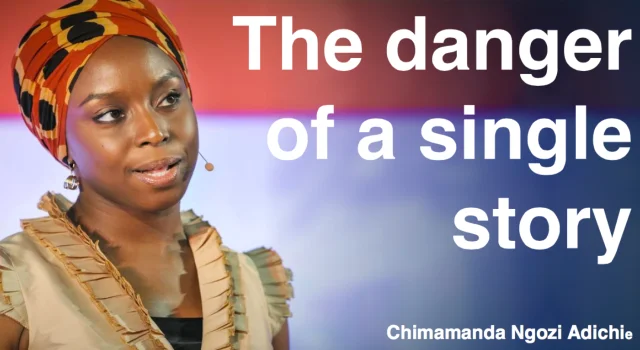 TED Talks are no doubt, mines of knowledge for different classes of people.
It doesn't matter if you are a musician, an author, or an entrepreneur; there are enough topics to spur you to action.
Being that entrepreneurs are relentless people who occasionally look for new ways to improve on their personalities and that of their brand, it becomes imperative to look for the best storytelling TED Talks that hit hard on the ideas they seek, like how to tell their brand story like a boss.
One more thing – the focus now is usually on the storytelling niches because it has been asserted that stories convince people than just trying to sell them stuff using other marketing tactics. The magical science of storytelling when selling online or platform selling is second to none.
That said; you would want to know the best TED Talks you should watch because there are many of them out there. Given that the TED website is filled with varieties of content for different industries, we have the major part of the work for you by handpicking the 5 best TED Talks on brand and corporate storytelling.
How to Become a Professional in Brand Storytelling
Here are the top 5 TED Talks that will inspire you and make you a Pro in brand storytelling:
Some things happen in movies and we are like, oh well! It is just a movie! Who doesn't love to watch some TED Talks? How much more when it is coming from an acclaimed filmmaker, J.J Abrams? Abrams is the brain behind some of the bestselling movies, such as Star Trek, and StarWars: The Force Awakens.
In this TED Talk, he talks about a Mystery Box that he came across in the course of visiting a magic house. The highlight of the talk is that creating mystery or a not-so-clear perspective to a product or service could be one of the ways to attract more leads and convert them to returning buyers in the end.
There is no doubt that storytelling remains one of the Arts of Marketing that must be mastered by every entrepreneur and marketer out there. It is also important to point out that some components may be missed out by some entrepreneurs because they haven't mastered the art of using storytelling to promote their brand.
Joe Sabia simplified the process in his TED Talk titled The Technology of Storytelling. Aside from providing the relevant perceptions (including viewing the layers of a story), Joe also went on to dissect all the parts of storytelling.
He takes you through the usage of sound, appearance, as well as a juxtaposition to create an interesting storyline.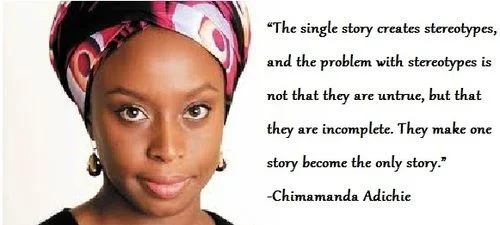 The proponent of There is two sides to a coin isn't wrong. Indeed, many ways and perspectives come into play anytime there is an issue at hand.
In a world where social media and different marketing media are rampant, it can be degrading to believe one side of a story. For a brand or corporation organization that is looking to grow further, it is essential not to focus on one side of a story.
Instead, Chimamanda pointed out that stories are powerful, but they can be disastrous when they are the only story. She went on to cite her hitherto perception of Mexico as one place that doesn't have a strong legal system. She was only to learn by firsthand experience that her perception was wrong.
Therefore, every brand must work hard to ensure their target audiences do not believe one part of a story to be true when it is not, just because it's the only story available.
The power of storytelling can be used against your brand if you allow that to be the only story people get to have about your brand. This TED Talk on storytelling reminds us why every CEO should master the art of storytelling.
Let's face the facts – your audiences are selfish. They are selfish in the sense that they do not want to know about your profits. All they need to know is if the service you are rendering can solve their problems or meet their needs.
When a brand focuses more on its past glories instead of leading the prospects by the hand to see what they have to gain, such a brand would be laying the brick for its downfall.
In this TED Talk, filmmaker, Andrew Santon shows brands and corporate organizations how they can make the customers care. The secret is simple – a customer or prospective buyer that cares or saw something intriguing in the services of a brand tends to patronize it than another that doesn't.
This is not much different from what David JP Phillips' "The Magical Science of Storytelling" TED Talk in Sweden talked about where you can magically increase the price of an item by merely attaching an intriguing story to it.
If there were no stories, there are higher tendencies that there wouldn't be any opportunity for you to learn from the experiences of others. Dave Isay shows brands the power of telling their stories in their own ways.
It could be the struggles to get the first office or the hassles in paying the staff and employees.
Whichever it is, the message for corporate organizations and how they managed their crisis is that everyone around you has a story the world needs to hear. The only thing left is to collate the facts and weave them into a powerful storyline.
Brand Your Storytelling
Now that you've discovered the power of using stories in promoting your brand, you would want to take the needed steps to weave as many stories as possible into your brand's marketing. While at it, remember the golden rule that says, "Personalize or brand your storytelling" because that is one of the most potent tools for differentiating your brand from the competitors.
If you need a professional copywriter who uses storytelling to craft compelling content for brands, send us an email to [email protected] . There are tons of compelling stories we could tell about your brand but you won't know they are there until you hire us.