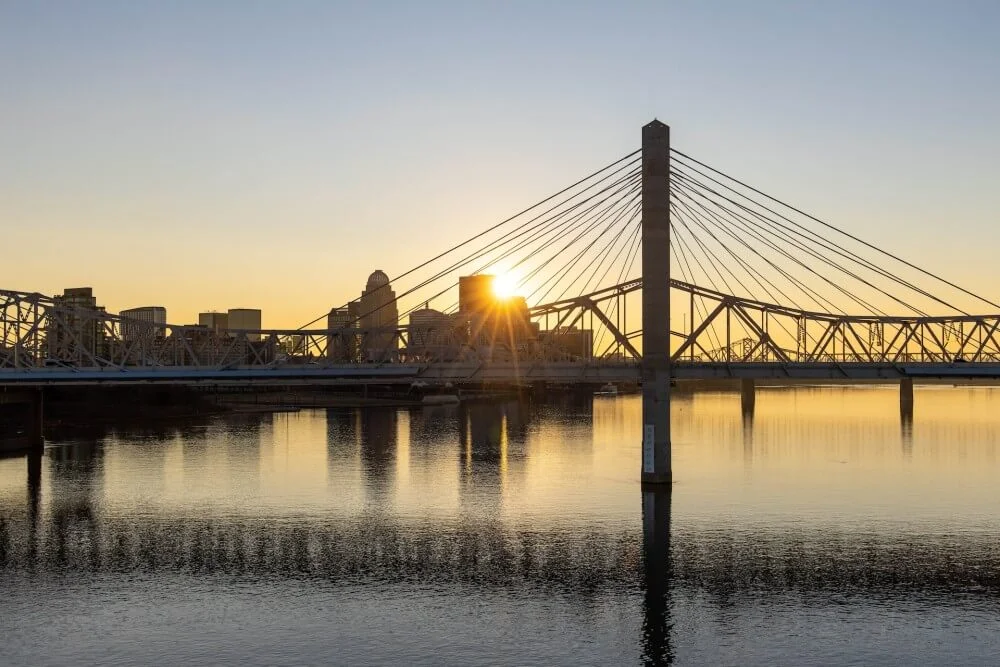 There are many small business and investment ideas to consider if you aim to start your own business in Kentucky.
Kentucky has a population of over four million people with an area that covers 40,409 square miles. It is one of the states strategically positioned in the southeastern region of the United States and bordered by seven states namely: Illinois, Indiana, Ohio, West Virginia, Virginia, Tennessee, and Missouri.
Kentucky's neighboring states provide access to a rich business market favorable for producers and manufacturers as the bluegrass state is rich in soil, forests, rolling hills, and mountains in the eastern part of the state.
ALSO READ:
Top Reasons to Start a Small Business in Kentucky
1. Kentucky's economy is diverse
Some of the major industries in Kentucky are manufacturing, agriculture, healthcare, and tourism. The state is known for its automobile manufacturing, production of bourbon, coal mining, horse breeding, and agriculture, particularly tobacco, corn, soybeans, and livestock.
2. Kentucky has many outdoor recreational business opportunities
This beautiful State has great outdoor recreational opportunities which makes it a tourist attraction state. It offers opportunities for hiking, fishing, boating, and exploring scenic landscapes and is home to national parks, such as Mammoth Cave National Park.
3. Horse racing is synonymous with the state
The Kentucky Derby, held annually at Churchill Downs in Louisville, is one of the most prestigious horse racing events in the world. Basketball is also a pride in the state. The University of Kentucky's basketball program is highly regarded, and the Kentucky Wildcats are one of the most successful college basketball teams in the United States
4. Kentucky has a rich cultural heritage
Kentucky is greatly influenced by the Appalachian traditions, African American heritage, and Native American history. The state is well known for its bluegrass music, folk arts and crafts, and traditional festivals.
6. Kentucky offers a business-friendly environment
With competitive tax incentives, such as tax credits, exemptions, and grants, Kentucky state is on top gear in supporting small businesses and attracting investors. Kentucky has streamlined regulatory processes, making it easier for people to start, operate, and expand their businesses.
7. The state encourages innovation and entrepreneurship
Entrepreneurs can access resources, mentorship programs, and funding opportunities to launch and expand their businesses.
10 Small Business and Investment Ideas in Kentucky
Entrepreneurs and investors can look to these areas to invest in Kentucky:
1. Wood Product Business
Kentucky is rich in forests which cover a significant portion of the state. This offers access to various types of wood, especially the popular timber. Entrepreneurs can seize this opportunity to invest in the wood business as there is a massive demand for quality wood products in the state. You need to consider a good location to site the business and get a reliable supplier of quality wood products.
2. Car Wash Business
This is another successful business idea you can set up in Kentucky. Many car owners don't have the time to do their car washing. You can start a car wash business that offers quality service when you invest in the right equipment and skilled workforce.
A unique way to save costs in your car wash business is to partner with a commercial carwash soap manufacturing company near you for a discount.
3. Launch Your Own Babysitting Service
Providing babysitting services is easy and very profitable. Kentuckians have a large number of busy couples who need trusted babysitting services. All that is required is to provide reliable service and make sure you know how to care for children. A background in health science and other related courses will increase your opportunities in this business. 
Entrepreneurs can look into the hair and beauty salon business to start a successful investment in the state. Anyone with a strong sense of style and charisma can start this idea to make a living in Kentucky.
To make help your salon business grow faster, get a good location in places with foot traffic. Ensure your beauty salon shop is conducive, well packed with eye-catching hair products, and provide other added services if possible.
5. Inflatable Bounce House Business
The market for inflatable bounce houses has been growing significantly in recent times. The industry is in good shape to delve into people who are good at managing the sort of business. It requires you to get a good insurance policy, possess physical strength to handle the castles and you must have people management skills.
6. Calligraphy Business
Calligraphy is a billion-dollar industry that offers a stable market across the United States. Residing in Kentucky can also offer a good living from the business especially if you are an expert in providing beautiful decorations and artwork. Make use of social platforms and popular forums to promote your art. Find potential clients and businesses you could work with.
7. Gift Basket Business
The gift business is a fast-paced business and very lucrative despite the number of businesses in the niche. You can consider this small business idea if you are creative and stylish with arranging and combining products that make a good gift presentation. To increase your client base, read this article to see the coolest gifts you can give a tech lover.
8. Start Your Own Bourbon Production and Sales
Kentucky has the highest production and supply of bourbon in the world today. You also can join to produce this product in the state. It is a very lucrative business as a result of the high demand. If you love bourbon, you can take it up as a business to produce and sell.
ALSO READ:
9. Mobile Bartending Service
The cost of starting a business in the liquor niche is small compared to other business ideas in Kentucky. If you have your car, consider starting a mobile bartending service where you move around providing a variety of liquor products. 
To be successful, you need to be savvy with attending to customer orders, creative in crafting cocktails, and very hospitable to your customers. 
10. Pet Food Supplies Business
While there is an increase in pet care services in the U.S., including Kentucky, you can focus on supplying pet food to retailers or directly to direct pet owners. This means with or without a shop, you can promote your business as a pet food supplier and meet clients' orders when they call for supplies. 
Pet food supplies are lucrative since many pet owners are busy and need to refill their pet food supplies. 
Which of these small business ideas are you interested in starting in Kentucky? Let's know in the comments section.