The online retail store industry witnessed exponential growth during the heat of the pandemic, especially in New York with over 8.38 million people. The digital economy soared without limits.
Brick-and-mortar businesses struggled to establish a presence online as offline sales dwindled drastically.
One might think things would return to normal as the lockdowns gradually eased off. But the truth is, nothing remains ever the same, especially with the occurrence of such a global epidemic.
Online retail sales have seen continuous upwards trends, as most consumers confess to the fact that they shop differently now than in the pre-pandemic era.
So, if you've been thinking of setting up a simple online retail store, or taking your brick-and-mortar business online, you landed on the right page.
In this article, I will take you through practical steps on how you can start your online retail store and land your first customer right on the day of the business launch.  
7 Steps to Starting Your Online Retail Store in New York
Starting your online retail store in New York, the most populated city in the US might be a bit challenging. Especially if you've not sold something online before. But if you follow the guidelines here, you will get it right from the beginning.
1. Choose a Niche
Choosing a niche is the first logical step to take before starting any business. This is because being successful in a business doesn't require you to do all things at a time.
In fact, it just requires you to do one thing exceedingly well. At least more than every other person.
That is why it is advisable you start from a particular business niche.
Let's assume you intend to sell fashion items. What sort of fashion products will you sell? Is it male or female fashion wear? Or do you want to go into baby clothes? Do you want to start off selling shoes, pants or shirts? Once you've decided on the niche to start with, the next step should be to choose a name for your store and prepare a business plan.
ALSO READ:
2. Prepare a Business Plan and Register Your Domain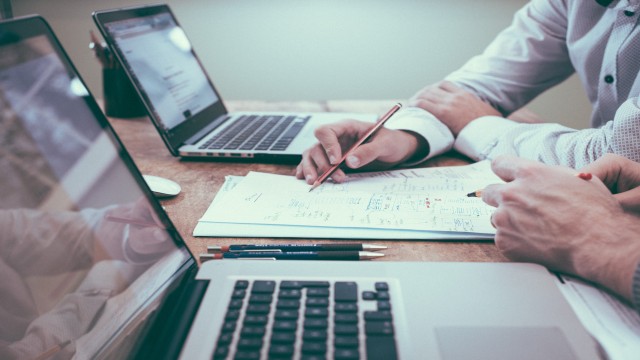 A business plan is what gives you an objective direction in the business. It makes you understand, through research, how viable and profitable the market is.
So, assuming you're selling women's shoes. How many women's shoes get sold in a day, week or month? How about in the last year? Is there any shoe category that has consistently sold high numbers in the last year? Or do people only buy shoes based on trends?
How are your would-be competitors positioning themselves in front of your prospective customers?
Owning an online retail store requires you to get on board an e-commerce platform, get a site and design it to be attractive to your prospective customers. What is the cost of doing all these?  
The opportunities, the risks, the profits and the costs. All these and more are what a well-prepared business plan will reveal to you.
Once your business plan is ready, register your domain name by visiting Namecheap and securing your web hosting services on Bluehost, then get ready to register your business and get a license to operate.
3. Register Your Business
Starting an online retail store in New York follows the same process as starting any other business. You have to obtain permits and licenses to operate.
You need to obtain those licenses and permits to register your online retail business. Depending on the nature of your business, you will need permits from the local county, state government or even the federal government.
To obtain your federal licenses and permits, simply visit the New York State Department of State Division of Licensing Services.
The New York City Department of Consumer Affairs offers local permits and licenses.
After you've acquired the required licenses and permits, you can then go ahead to register your business with the New York Secretary of State. However, if you intend to run your online retail store as a sole proprietorship, you only need to register with the county.
4. Choose an E-commerce Platform
Once you've chosen a domain name and registered your business, the next step is to choose an e-commerce platform. This is very important, as the platform you choose determines to a great extent the success of your business.
Some of these platforms offer hosting services. So, all you need to do is get your domain and the platform will host it for you. However, some of them require you to host your domain with third-party hosting platforms.
To ensure your online retail store is well optimized to make sales for you, you have to ensure:
You write compelling and engaging descriptions for your products.

You take beautiful and clear photos of all your products.

There's a responsive checkout page and payment gateways in your store.

You have your shipping, return policies and terms and conditions carefully and clearly stated.
How do you choose a reliable e-commerce platform with no trial and error? Here are the top five online retail store platforms you can use:
Wix
Wix offers an amazing platform for small business owners. It offers over 800 existing templates and plug-ins that make it easy for you to build your online retail store.
It has pretty simple tools that make it easy for you to sell both physical, and digital products and your services too. With PayPal and other normal payment options already available, you can easily receive payments for your sales on Wix.
Shopify
Shopify offers excellent e-commerce integrations to help you boost your sales. The platform has over 100 approved payment options for you to integrate into your store to easily receive payments.
With its built-in analytics and inventory management tools, Shopify is one of the best e-commerce platforms out there to manage your store successfully. Unlike Wix, Shopify is built for both small and large store owners.
BigCommerce
BigCommerce is one e-commerce platform with lots of amazing features to help you build, and scale your online retail store.
Even with zero coding knowledge, you can build an online retail store with a good interface using BigCommerce. There are over 500 customizable templates you can use to design your store.
It's easy to use and offers a strong SEO performance to make it easy for your store to be seen on search engines.
WooCommerce
WooCommerce integrates effortlessly with WordPress to give you the best online sales experience. The platform is owned by the same company that owns WordPress.
You can sell physical products like clothes, jewelry, coffee etc. on the platform. You can also sell digital products and offer services like bookings, appointments, and reservations.
The platform has all the features you need to run a successful online retail store. 
Zyro
Zyro is another affordable platform for small business owners. It has over 100 customizable templates that are suitable for various website needs. Whether you want to set up a store for physical products, digital products or offer services, Zyro has a responsive template to help you achieve that.
With its built-in Facebook and Google marketing tools, you can easily reach more customers and make more sales.
Though Zyro has awesome features, it is not advisable for big businesses as those features are not scalable enough to serve the needs of large stores.
ALSO READ:
5. Build and Design Your Site
Once you've selected and purchased your online cart platform (your e-commerce platform), you can then go ahead to set up your site.
As much as your e-commerce platform comes with drag-and-drop templates you can use to get started right away, they do not provide you everything. To design your e-commerce website and ensure it is properly optimized for sales, here's what you will do:
Create Your Product Listing
This is where you list the products you have for sale. You will be required to add product images, prices, titles and descriptions. Take a look at this article on how to optimize Amazon product listings before doing yours. You have to make sure you have good product photos here.
Your product titles and descriptions are as important as your product photos. So make them super compelling. You can hire a copywriter to help you write awesome product descriptions.
Inventory
There won't be any need for this if you are selling just digital products. But if you're selling physical products, you need to set up your product inventory. This will help you keep track of the products you have available at any point in time.
Using the best inventory management software will help your company identify which and how much stock to order and at what time. It tracks inventory from purchase to storing and up to the sale of goods. When you use the right inventory management platform, it will identify and respond to e-commerce trends to ensure there's always enough stock to fulfill customer orders and proper warning of a shortage.
Shipping
This is where you set up the shipping details. You will enter details that will calculate the shipping rates based on the quantity and location of the customer. You can consolidate your shipping workflow to save costs by shipping out in bulk.
Search Engine Listing Preview
This is where you customize how your page or store appears in the search engine results. If you sell shoes, you have to ensure that whenever someone searches for something related to the kind of shoe you sell, your page will pop up.
Create Store Pages
You have to ensure you create the relevant pages in your online retail store. Pages like the Contact page, About page, FAQ page and even Privacy Policy pages are important.
You need to set them up to look appealing and responsive enough. This is important because it helps build a certain level of trust for your brand.
6. Launch Your Retail Store
Once you're confident your store is ready to go live, you can now launch. You don't actually need to make sure your page is perfect before you launch.
There are a lot of things you'll learn along the line. So, as you progress with sales and customer interactions, you will learn to tweak your site to match the expectations of your customers.
7. Promote Your Online Retail Store in New York
Now that you've launched your online retail store, the next thing is to get people to know about it. I've listed out a few promotion and marketing strategies that will get you your first set of customers.
Since your store has a domain name that is accessible on search engines, you can use SEO to get your site on the first pages of search engines.
Lots of shoppers go to Google, Bing, DuckDuckGo, Baidu and other search engines to look for things they want to purchase. Someone who wants to buy shoes can easily turn to Google to search for the exact shoes they want. Doing this will send you a torrential flow of customers if you understand how Google's search engine works, especially in growing a local business.
You should target those keywords that will bring your page to them when they search. Assuming someone searches for oxford brogues, and that's what you sell, but your page is optimized with the keyword. What it means is that your page will be among the pages that would pop up when they search for that keyword. Remember, the more people get to see your page, the higher your chances of making sales.
Social Media
Social media is another wonderful platform to promote your online retail store. Set up a page and create beautiful content around your product.
Some information you might not see as being important might be all it would take for a customer to buy from you.
Imagine someone coming on social media to see your posts on how to identify and maintain quality shoes. Then they get to follow your page and receive quality content on shoes consistently from you.
Guess who they would see as an authority on shoe-related knowledge? Guess who they would turn to when they want to buy shoes? Of course, you are the answer. Use social media to effectively promote your store.
ALSO READ:
Use Influencers
Asides from social media and SEO, you can use influencers too. Influencers are god-like people from different walks of life.
To attain an influencer status, one must consistently deliver value in a specific area. So these influencers are well respected, and their recommendations are seen as the best.
Use them to promote your online retail store and see your sales skyrocket. There are other promotion strategies you can use too.  You can use paid online advertising platforms like Google, Facebook and Instagram Ad platforms. You can as well maximize digital billboard advertising to promote your online retail store in New York.
Are You Ready to Start Your Own Online Retail Store in New York Today?
New York is a very big city with lots of economic potential. Successfully setting up your online retail store and getting even a tiny percentage of the entire population as your loyal customers is a massive feat to achieve.
It won't be easy. But consistency always brings results. So, follow the steps and instructions in this guide to set up and promote your page, remain consistent and sales will flow in with time.