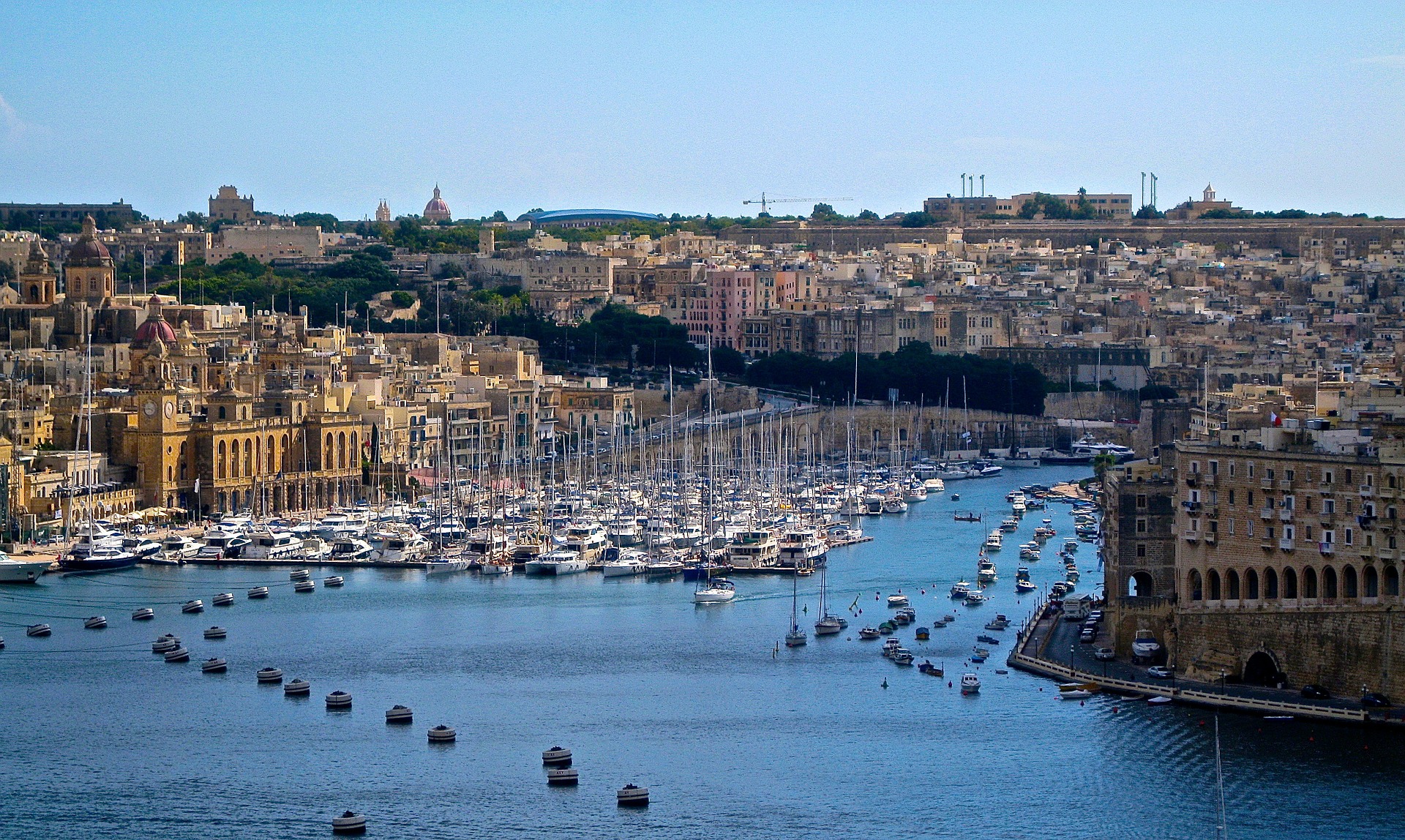 Are you considering starting a new business in Malta? Would you like to learn about the various investment opportunities in Malta? Are you looking for the basic requirement for registering a company in Malta as a foreigner?
If your answer is yes, I've got something interesting to share with you that will reveal to you everything anyone needs to know about incorporating a company in Malta, getting a tax ID, vehicle and business license, and even much more.
Malta has always been one of Europe's most appealing business destinations, thanks to its strategic location along the Mediterranean coast which is one of the most active shipping lanes in the world.
Some of the leading industries in the country include the online gaming and financial sectors, as well as information technology, high-end manufacturing and knowledge economy.
Plus, the island's agreeable weather and the multi-lingual population are helping it to garner attention as a premier tourist destination as well.
It's also interesting to note that Malta's economy is one of the few strongholds that was able to withstand the great recession of 2008 to 2010 and still maintain an A+ rating among the world's leading economic indexes. Not only that, but Malta also boasts one of the European Union's lowest corporate tax rates at -0.5%. Another impressive economy according to the World Bank report of Ease of Doing Business that we've written about in this blog in Dubai.
These and many other factors are what attract investors and entrepreneurs to Malta, and if you're looking to start a business in Malta, a budding business hub of the Mediterranean, read on for some enlightening facts and tips on how to do it right.
10 Steps to Take When Starting a Business in Malta
Setting up a business in Malta can be achieved with ease by following these legitimate steps:
Step 1 to Starting a Business in Malta: Choose a Vehicle
When starting a legally approved business in Malta, you can either register your enterprise as a Limited Liability company or be self-employed. Registering as a Limited Liability company comes with added credibility and protection, even if you only have two shareholders in the company.
However, a Limited Liability Company is required to adhere to strict laws and rules, such as performing an annual audit and having a minimum of two shareholders.
On the other hand, starting a business as a self-employed individual is considerably simpler in comparison to registering a company. But it comes with the added risk of having to take responsibility for everything that happens within the business. This means that should the company go through an unfortunate event like a lawsuit or have defective products, you'll be held personally liable in the court of law, and not your business or company as is the case with a Limited Liability.
Step 2 to Starting a Business in Malta: Get Your Registration Documents Ready
If you decide to register your business as a Limited Liability, you'll have to start preparing certain documents like the memorandum and articles of association.
These days, one can easily find a template for either one of these documents online, but it probably won't be as professional and thorough as a document that's prepared by a lawyer or an accountant.
So, if you're a first-time business owner in Malta, then it might be a good idea to hire the services of these professionals to prepare the initial paperwork for you. It will only take them 14 days to register a company in Malta.
Keep in mind that while these documents are essential for registering your company, they're also a necessary step in determining your company's code of conduct, which is why they should be carefully prepared to adhere to the law while enabling you to achieve the vision you have for your business.
Step 3 to Starting a Business in Malta: Pay the Minimum Share Capital
The lowest amount of money that you're required to deposit when you're starting a company in Malta is €1,200, although you are allowed to deposit 20% of this amount when you open your company's bank account.
Now, when opening the bank account you need to make sure that it is in the company's name and not your own, and be sure to let the teller know that the amount you're depositing is for your company's share capital.
That way, the bank teller will know to put the money into a holding account pending your company's full registration. In the meantime, you'll be given a receipt that will come in handy when you go through the process of registering the business.
Also, it's important that you speak with your accountant to determine how much share capital should be included in your memorandum and articles of association documents.
Step 4 to Starting a Business in Malta: Starting Your Business Proper
Now that you've gotten your essential documents in order and paid your initial deposit, you can fill in a company registration form from the Malta Financial Services Authority.
The MFSA is the administrator for all companies that are registered in Malta, and it is where you'll submit your filled-in form along with your share capital deposit slip that you got from the bank, as well as your memorandum and articles of association documents.
Once you've submitted these requirements and paid the registration fee, your company should be fully registered within 3 days.
Keep in mind that company registration fees in Malta vary according to the size of the company, and you can visit the MFSA website to view more information about the fee structure and registration procedure that they use.
Step 5 to Starting a Business in Malta: Get Your Licenses
Once you've registered your company, you'll have to acquire a trading license. The good news is that this is a pretty straightforward process that only requires that you fill in the required application form.
Just be sure to check whether or not your business will require an additional license, as is the case with large manufacturing enterprises, beauty companies and food preparation businesses etc.
The minimum amount that you have to pay for a basic small business license is €70, although it could be more depending on the size and type of business that you want to start.
If you're unsure about how much licensing your company requires, contact the Commerce Department in Malta for more information.
Step 6 to Starting a Business in Malta: Obtain a Tax Identification Number
All companies that are registered in Malta are required by law to obtain a tax identification number. There are no fees required in this process, and all you have to do is fill in the required application form which you can get online, and make sure to fill in your tax returns each year thereafter to stay on track with the law.
Again, "the type of application form required for each business varies according to the size and type of enterprise, whether it's a self-employed individual or a limited liability company.
If this is your first time starting a business in Malta, then you may want to hire an accountant to help you navigate the ins and outs of this process," says Daniel from CSB-Group in a recent business conference in Malta.
Step 7 to Starting a Business in Malta: Notify the VAT Department
Your next step is to notify the VAT department that you are starting a business so that you can register for VAT. This does not mean that you'll have to start charging VAT, as this depends on your company's annual turnover. But the rules do state that companies that make more than €12,000 a year are liable to charge VAT.
That said, VAT rules are always changing, so it's always a good idea to consult with the local VAT department to find out if there have been any recent additions and developments to the rules. The best part about acquiring a VAT number is that it's also free of charge and does not take that much time either.
Step 8 to Starting a Business in Malta: Acquire a PE Number
If you registered as a Limited Liability Company, then you'll have to obtain a PE number, even if you're the only employee currently working for your business.
To get a PE number, all you need to do is fill in the required application form, which you can get online through the Inland Revenue Department website. After submitting the form, you should have your PE number within 3 days.
Step 9 to Starting a Business in Malta: Register with the ETC
ETC stands for the Employment and Training Centre, which is an organization that oversees all of Malta's employment registration processes.
Again, even if you are the only employee in your business at this stage, you'll still be required to fill in the form when you register the company. You'll also be required to fill in the same form every time an employee quits or is fired, so be sure to familiarize yourself with its requirements.
As a way to protect your business from slipping off your hand, you will need to know ways you can keep your business from being sued by your employees. This can get messy if not well-prepared.
Step 10 to Starting a Business in Malta: Data Protection Registration
In this day and age, it's incredibly important for businesses to set up data protection measures to ensure that their customer's details are safe at all times. This is especially important if you're starting a business that collects the personal details of your customers, whether prospective or existing.
To get more information on this requirement, be sure to visit the Business First department which was set up by the Maltese government to make it easier for individuals to set up businesses in Malta. In fact, you can contact this department to assist with any of the abovementioned steps.
Some Fun Facts on the Maltese Economic Sector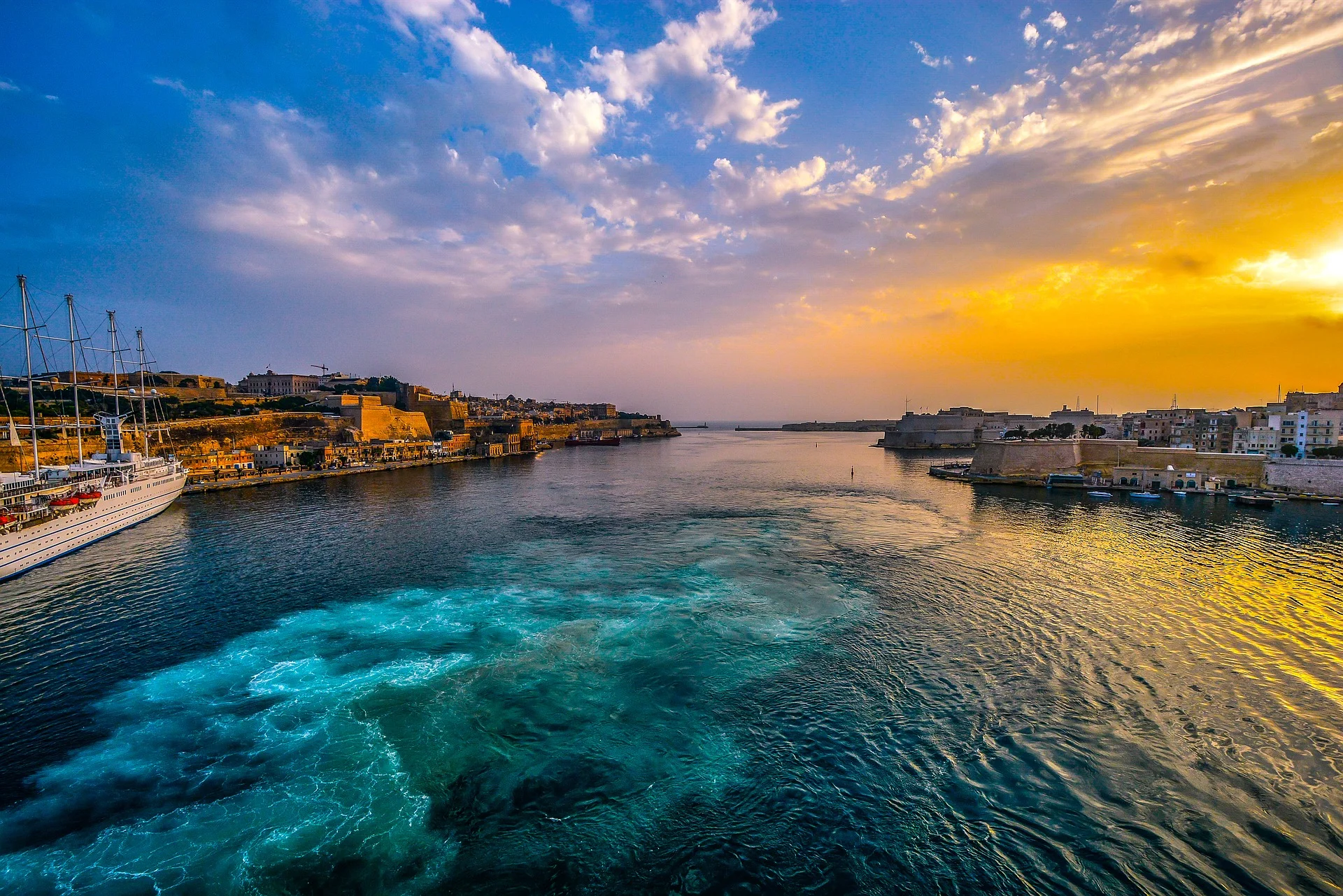 Here are a few extra tidbits of information on the Maltese economic sector to give you an idea of the general landscape of setting up a company in Malta.
You don't need to get a permit or a license in order to start and run a non-regulated business in Malta.
If you are a UK business owner, you'll find that the Company Act in Malta features the same incorporation and maintenance requirements for companies as the UK Companies Act. The Limited Company is the most common trading vehicle in Malta, followed closely by partnerships and sole traders.
As of the time of writing this article, Malta has a GDP of €6.4 billion, with annual GDP growth of 2.9%, and an inflation rate of 1.5%.
According to the Global Competitiveness Report of 2011-2012 from the World Economic Forum, the Maltese banking system is rated the 12th most comprehensive in the world, while the country's Financial Market Development holds the 15th position rating.
Malta has two official languages; Maltese and English, and a majority of the population are multilingual and fluent in both.
The Top 11 Most Profitable Businesses You Can Set Up in Malta
Are you considering setting up a business in Malta, and you are confused about the choice of trade? Today, we want to show you five of the most profitable business opportunities you can start in Malta, beginning with the ones that require low startup capital:
Financial Services
ICT
Electronics
Knowledge Centre/Back-office Services
Generic Pharmaceuticals
Oil and Gas
Maritime
Training and Education
Gaming
Aviation
The Film Industry
Why are these business opportunities so profitable in Malta? For many reasons, Malta is now a great destination for foreign investors. The economic and political stability, business-friendly government policies, presence of a highly skilled workforce and strategic geographical location are just a few of the awesome reasons why you should start a company in Malta.
Beyond these businesses we listed above, you can also start an online business in Malta. The presence of excellent telecommunication makes Malta a great investment destination in Europe for digital entrepreneurs.
Some of the most profitable online businesses you can set up in Malta today are blogging, affiliate marketing, dropshipping, digital marketing agency, etc.
Challenges You Will Face While Running Your Business in Malta as a Foreigner
Malta is ranked 88 among 190 economies in the ease of doing business index, according to the latest World Bank annual ratings. However, doing business in Malta comes with its own challenges.
Getting the government's support is easier in Malta if you are building a business with the new, innovative and cutting edge technology. However, if your line of trade isn't something the government is interested in, getting small business grants and tax credits can be tougher.
The Best Ways to Market Your Small Business on a Low Budget in Malta
You've got a smart small business idea. You know your craft so well and you have everything it takes to succeed. But what happens if you can't find customers for your business? What are the various ways you can market your business on a shoestring budget?
To market your products and services while on a low budget, you can do the following:
Start using pay-per-click advertising
Print flyers
Buy ad spaces on popular blogs
Customize your T-shirt with your brand logo
Build a traffic bank
This ultimate guide to setting up a company in Malta will yield no result if you don't master how to attract steady customers to your business.
The Best Tourist Attraction Centres in Malta in 2022
Below are the best places to visit in Malta.
St. John's Co-Cathedral
Island Of Gozo
Popeye Village
Golden Bay
St. Agatha's Tower
The Parish Church of Mellieha
Blue Lagoon
The Mnajdra Temples
Hagar Qim Temples
The Tarxien Temples
If you follow these guidelines in launching your company in Malta as a foreign citizen, you will be among the top 10 businesses in Malta in no distant time. Because they are not among the top 3 European countries for startups and founders doesn't mean they are not a veritable place to start a new business. Do you have a question? Let's know in the comments section below.