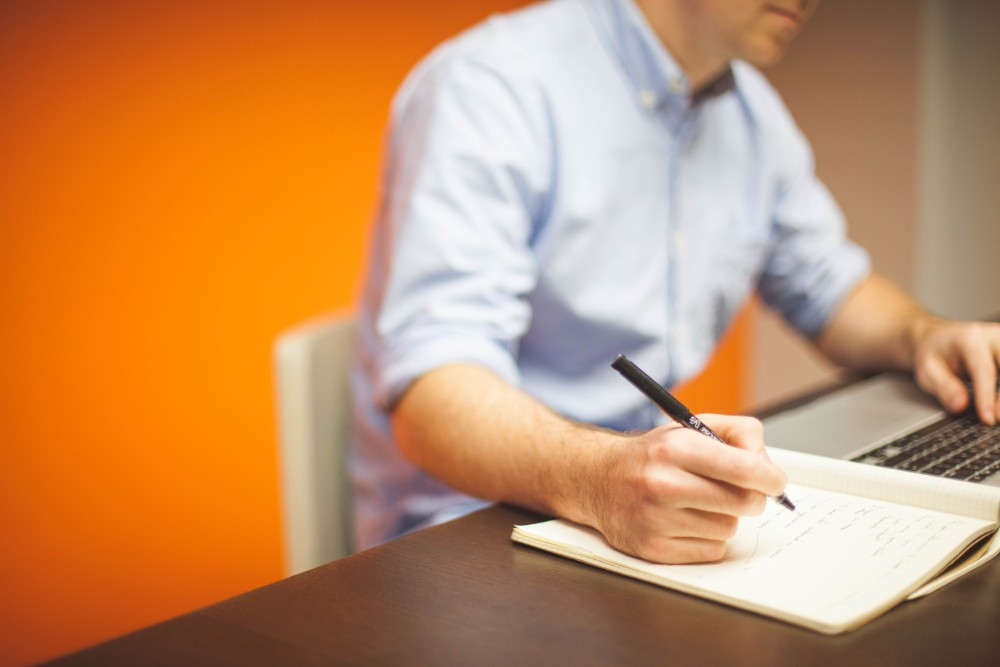 Whether you're looking to be your own boss or cash in with a side hustle, starting a vending machine business may be just the ticket. After all, it's a $22 billion-dollar industry. A successful vending machine business can offer passive income or, even, replace a full-time salary.  
While launching a business may seem intimidating, adhering to these steps will help you succeed in your new venture. 
Decide If Vending is Right for You
Be prepared to be a business. Start your company with a strong foundation of "why." Outline your long-term goals, then ask yourself if a vending machine business aligns with them. Do you want more flexibility in your schedule? More control over your financial future? Or do you just want to make a little extra money? Setting goals will help to keep things on track as you navigate your business.   
Of course, there are some fundamental, economic questions that you should answer: Is this a full-time undertaking or a side hustle (in other words, how much time can you devote)? How will you fund your new business? How much can you invest? Understand there's a difference between what you want to invest and what you can invest—in both time and money. 
Related: How to Start Your Own Trucking Company Today
Determine Your Start-up Budget and Carefully Select Equipment 
How much does it cost to start a vending machine business? That depends on your answer to the above question. What are the goals for your new company? To make a little extra money? Or replace your nine-to-five? Clearly, starting a business that can offer a living wage will require more investment than one that's just there to provide some extra money for yourself and your family.  
In reality, the initial investment may be as inexpensive as buying a few coin-operated, bulk vending machines and stocking them with gumballs or loose candy. These little machines range from around $50 to upwards of $500 each, depending on features and build quality. But gumball machines, regardless of how many you're able to operate, aren't going to cut it if your goal is to replace an income. For that, you'll need to invest more upfront. 
So, how much should you expect to invest in a vending machine business that can support a true be-your-own-boss ambition? Well, there are a few things to consider first. 
Beware of opting for less expensive or used machines without a warranty or any guarantee for continued support. Second-Hand machines can actually cost you more in the end. And, since cash is a dying breed, modern vending machines with a credit card and smartphone payment options are a must to optimize revenue potential. 
Related: The Perks of Starting a Vehicle-Based Business
Since consumers are increasingly looking for healthier options to support healthy lifestyles, you'll want to look for machines that can vend more wholesome options than the typical vending machine fare. Older machines are simply not optimized to offer these types of diverse products. And even many newer machines have limited capacity to support the variety of unique shapes and sizes that are common with packaged healthy drinks, snacks and entrées.               
Unless you have experience running a vending machine business, it's a good idea to look into companies that provide quality machines, training and ongoing support. Having a team to support your new business venture is an unmistakable advantage.  
Some companies offer a full suite of business support—akin to a franchise—and a set of quality, modern vending machines starting as low as $30,000. And that may be the best choice if you're looking to truly be your own boss. You get the support of a franchise without the ongoing royalties and restrictions—all for much less than a typical franchise. 
Related: Startup Vs. Franchise – Pros and Cons Explained
Secure Profitable Locations
Securing locations is where the rubber meets the road. This can be a daunting task, or it can be fun. Before leaving home to "knock on doors," be sure to approach the right businesses in qualified locations. The more foot traffic a building receives, the higher the earning potential. It's probably not a good idea to place a machine in a building with just a few employees or visitors. 
Before contacting a potential location, plan a contact strategy. You may want to identify the needs of the location and create a proposal to show how your vending business will meet them. Explain, with as much detail as possible, your plan for restocking and maintaining the machine—as well as your contact information. Nothing sours an organization to the idea of vending more than a broken, empty machine in their establishment and no contact information for the operator. Some vending machine companies even offer location finding services, which you may want to consider. 
Related: 7 Things I've Learnt From Starting a Business in My Early 20s
In some cases, a location may ask for a percentage of sales. Be prepared to build this into your product pricing—or establish early on that your business is non-commission based. 
Lastly, have a contract prepared in advance. The agreement should include all the terms and conditions of both parties. If the building owner objects to any of the contract's terms, be ready and willing to negotiate until you reach an agreement.  
Choose the Right Products 
After deciding on the equipment that aligns with your business objectives and securing locations, it's time to identify the products you want to sell (specific offerings will likely vary between locations; more on that later). Know that you aren't limited to only offering the standard vending machine fare in your equipment. The vending landscape has expanded beyond traditional snack items to include entrées, side dishes and wellness products.
And non-food products, such as fitness accessories, personal protective equipment (PPE), hand sanitizers, face masks, lotions and more are in demand. And it's a trend that's going to continue to grow, as busy lifestyles call for convenience and accessibility. With this in mind, you'll need equipment that can support a variety of products, which should all play into your business plan. Just be sure to do some research on local trends and demographics to identify products and offerings that might be best suitable and profitable in your area.  
Related: How to Start Your Own Digital Marketing Agency in Auckland
It's important to vary the product mix according to the location of each machine and anticipated customer base. For instance, selling gummy bears and sour worms might not be the best option for a machine placed in a gym. The success of your vending machine business largely depends on finding a product mix that meets the needs of each location.
And, as consumer interest in healthy lifestyles increases, so does the demand for healthier options in vending machines. As a result, healthy vending is a growing category, and a serious option to consider for business viability and longevity. 
Whatever you decide about your product mix, make sure your offerings taste great, have some nutritional value, are relatively affordable and come from easily-recognizable brands. Pro tip: Offer some novel products to avoid the predictability of standard vending options and pique consumer interest.     
Regularly Service Your Vending Machines
It's obvious, but vending machines need to be stocked in order to make sales. And keeping your equipment stocked does more than allow people to buy your products. Consumers are more likely to buy from a clean, inviting, well-stocked machine.
Regularly servicing and restocking your machines gives you the opportunity to clean the glass and controls. Let's face it—nobody wants to buy from a grimy machine. And servicing your machine during business hours allows you to meet your customers and get to know their preferred choices.
Related: 7 Great Tools Startups Need to Effectively Grow Their Business
Vending: The Perfect Fit?   
Whether you want to earn some passive income with a side hustle or are ready to leave your full-time job behind to be your own boss, operating a vending machine business may be just the ticket. Just make sure to define your objectives, carefully select your equipment, tailor the products to your customers, choose prime locations and service your machines regularly. Oh, and by the way, choosing an option that provides you with training and ongoing support will go a long way to help ensure your success.