Starting a business can be stressful sometimes. You have to make in-depth market research to be sure of the profitability of the business. Analyzing the services or products offered by your competitors and being creative with marketing are also some of the additional factors to consider. In the case of a data entry business, the stakes can be either higher or lower, depending on how you approach it.
You see, there is a thriving market out there for data entry analysts. For one, small and established businesses have lots of information and inventory to track. Most of the time, they hire the services of a data entry professional to help them analyze and track this vast amount of information.
With the market ready, all you have to do is to "plug and play." In this guide, you will learn about the seven (7) most important steps to take when starting your data entry business.
1. Are You Qualified for the Job?
Today, there are several work-from-home jobs, ranging from writing, web designing, and graphics designing. However, some at-home jobseekers dabble into these jobs without even knowing the nitty-gritty.
Thus, your first line of action is to get the knowledge of the service you want to offer – data entry.
You can do that in any of the following ways:
Take a Course: Consider taking a course online. There are lots of those on platforms like Udemy and Coursera. With a well-crafted course outline, you would be able to move from novice to amateur and work your way up to expert.
Submit to Mentorship: Know someone already running a successful data entry business? Consider getting the person's attention and indicate your interest to be mentored. This is one of the easiest ways to learn more about data entry because you are getting first-hand, practical lessons, including the things to do and what to avoid while running the business.
2. Plan the Business before it kicks off
Step number two is to plan your data entry business before launching it. Here, there are several factors to consider. From naming the business to drawing a business plan; lots of things are at play.
Choose a Name for the Business
What is your data entry business going to be called? The best business name is short, communicative of the business' interest/solutions, and easy to remember.
Write a Data Entry Business Plan
The data entry business plan should include important metrics, such as:
Target Market: Who is your ideal customer? Are you looking to offer your data entry services to large corporate clients or smaller business owners?
Startup Costs: How much will it cost to start the data entry business? Because this is an at-home business, expenses can be considerably lower.
Value Proposition: There are thousands of data entry businesses out there. What makes yours special?
Ongoing Costs: Aside from the cost of starting the business, what other expenses are you expected to make and how recurrent would they be?
Income Model: How would your data entry business make income or revenue? What services would you offer to make that and what is your projected revenue monthly or yearly?
3. Form a Business Structure
For a start, you can run the data entry business from home. But with time, you need to organize it as it would be in a corporate business ecosystem.
At this point of starting the business, it is pertinent to decide on the business structure to use. Some of the business entity formats you can consider are:
Sole Proprietorship
Limited Liability Company (LLC)
Opting for Partnership isn't ideal for this business niche, because the personal liability of a partner can affect the other partners. So, stick to either sole proprietorship or LLC.
Further Reading:
4. Apply for and Obtain the Necessary Data Entry Business Licenses and Permits
Obtaining these licenses helps your business to start on the right foot. Besides, having the relevant data entry business licenses and permits helps to protect your business under local laws, while keeping it safe from inflated taxes accruable to unlicensed data entry businesses.
5. Open Bank Account and Obtain Credit Cards for Your Data Entry Startup
Having a dedicated bank account for the business helps to separate your expenses from that of the business. In addition, credit cards help you access higher credits/loans for the business, provided it has a good credit score.
At this point, it is also important to prepare a format for keeping detailed records of income and expenses for your data entry business. This comes in handy when filing yearly tax returns.
What are the basic requirements for opening a bank account in the United States? To open a bank account in the U.S., you will need a valid, government-issued photo ID, like a driver's license, passport or state or military ID, a social security number and a deposit of at least $25 to activate the account.
In addition to that, you will need to add your proof of address to the document before you can open a business bank account.
6. Hire the First Set of Employees
Put up ads for vacancies to be filled in your data entry startup. You may want to engage the services of a professional Human Resource (HR) personnel to help pick the best candidates for the job.
How do you hire the best employees for your data entry business? There are some basic requirements for finding the best and most dedicated data entry employees to work with. Do they have the experience? Will they always be available to dedicate time to your business? 
You may need to conduct a psychometric evaluation on the data entry expert before employing them. You want to be sure the person you are working with has the psychological balance to deliver. This is an essential skill in every data entry job.
To ensure you hire the best talent for your data entry startup, you need to decide whether you want an in-house team or a freelancer. Of course, you must do thorough background research on the employee before handing your company data to the person. This is important to avoid any form of data breach.
7. Launch Your Data Entry Business
Now, you are good to go! Congrats, your data entry business is ready to be launched. As part of the final checks, ensure that your branding is top-notch, the social media handles are ready to go and your employees are fired up to start work.
Read Also:
Launch the business and kick off strategic marketing almost immediately, as that is one of the primary ways to gain traction in your target market.
What Are the Various Types of Data Entry Clerks?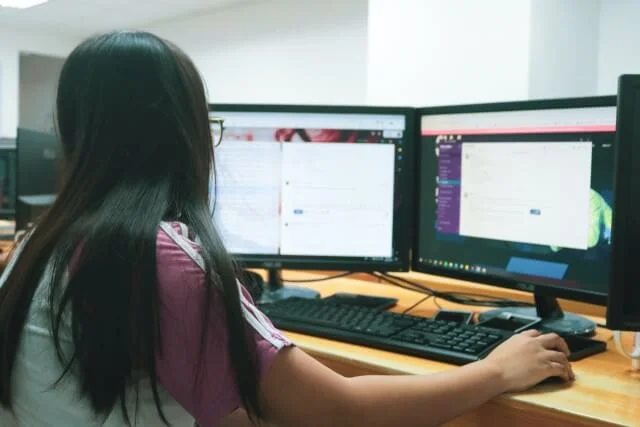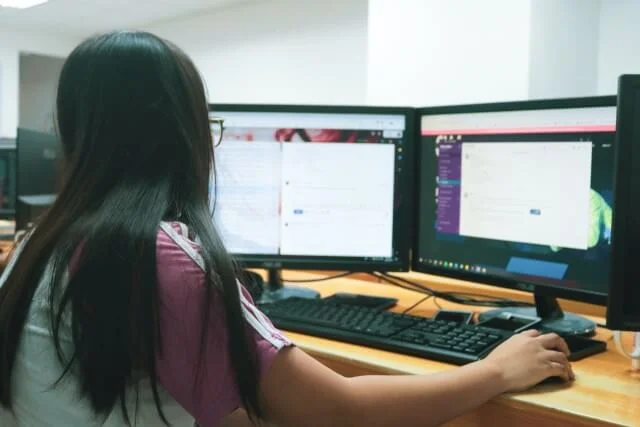 Virtually every industry today requires the services of a data entry specialist in one way or the other. From the travel agents helping business leaders to make hotel reservations to the receptionist at the lobby of a hospital taking the record of each patient, adequate data entry services are needed. 
There are hundreds of online data entry job opportunities out there. But to help you make an informed decision fast, let's discuss the various types of data entry clerks:
Healthcare Data Entry Clerk
The roles and responsibilities of a healthcare data entry clerk include but are not limited to entering patient information into the database. The specific patient information that is entered into the database is the personal information and lab results. 
You may also be required to update the insurance information of a patient as the data entry clerk. Healthcare data entry clerks work in medical labs, medical offices and hospitals.  
Retail Data Entry Clerk
Retail data entry clerks help customers to place orders for their products such as clothing, office equipment, electronics, etc. The key data they help the customers enter are names, delivery addresses and payment information.
Who is a data entry clerk? A data entry clerk is a professional whose main job is to ensure that a retailer's databases remain accurate and up to date.
Financial Data Entry Clerk
Financial data entry clerks work in financial settings such as banks, lending agencies, crowdfunding companies, and credit card and credit repair companies. They enter financial data into databases, prepare financial invoices and process digital payments.
Advantages and Disadvantages of Starting a Data Entry Business
The beautiful thing about most data entry projects is that you can operate them from home. Before you proceed with registering your data entry company, we want to show you the pros and cons of starting a data entry business.
Advantages (Pros) of Starting Your Own Data Entry Business
One of the advantages of becoming a data entry analyst is that you can work from home. In addition to that, the cost of launching your own data entry company is also relatively low. Once you have a laptop and the right software, you are good to go.
If you want to start your own data entry company, do it now because you can find customers online with ease on platforms like Upwork, People Per Hour and other freelancing platforms. An existing experience in a particular industry can influence your choice of an audience to serve with your data entry skills.
Disadvantages (Cons) of Starting Your Own Data Entry Business
From battling with low-paying data entry jobs online to offshore competition, and then random remote data entry jobs that are scams, the disadvantages of setting up a data entry company are enormous. If you dislike sitting in front of a computer for hours, you won't like this data-capturing business opportunity. But if you've decided this is the type of online business you'd like to do, you have to face it.
Conclusion
Starting a data entry business from home isn't all that hard. With limited capital and mastery of the skill, you can start almost immediately. Just ensure that your branding is awesome, the business name is rememberable and you have a solid marketing plan in place before starting.