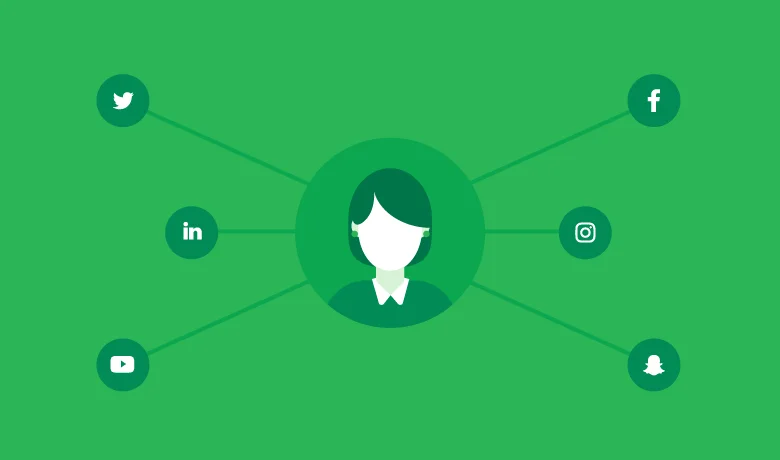 Social influencer marketing has created a world of possibilities. It has created a channel where brands connect with consumers more organically, directly, and at a scale.
There was a time when finding a vendor to produce high-quality advertising was difficult. In the 21st century, consumers are using ad blockers, and, brands are finding it hard to keep up with the digital landscape. So, the best move is influencer marketing.
Although Indian-Americans account for approximately 1% of the U.S population, they have a significant impact on small businesses and the entire business climate in the country.
For instance, Ankur K Garg is an Indian-American social media influencer with exceptional experience in scaling revenues, building brands, and launching innovative start-up businesses.
"Influencer marketing has been around for hundreds of years – it's the idea that an individual who has clout can sway purchasing decisions. So my companies applied this logic to social media and Social Media Influencer marketing was born,"

– Ankur K Garg
AKG creative and his innovative ideas are helping entrepreneurs hustle, profit, and expand through evergreen contents, e-commerce, and events.
This is a clear sign that influencer marketing is beneficial to business, and it will connect you to potential clients across the globe.
What is Social Influencer Marketing?
Influencer marketing is a hybrid of new and old marketing tactics being used by marketers today.
Influencer marketing strategy leverages the follower base on social media platforms to sell services and products.
One thing you should realize is that social influencer marketing is credible. The influencers spend considerable time and effort trying to win the trust of the followers. Of course, this cannot be achieved overnight. It requires consistency and engaging content.
When followers are engaged, they feel part of a relationship. And when this happens, loyalty and trust are built. The effectiveness of influencer marketing cannot be ignored.
More so, the benefits go beyond cents and dollars. Some of the benefits include consumer trust, industry voice, and brand recognition.
Choosing the Best Social Influencer
Undoubtedly, influencer marketing is the big thing in the marketing landscape. However, it can be a wasted investment if you don't have the right influencer on your side.
Here are factors to consider when identifying social influencers to promote your small business:
Relevance: Read through that blogger's posts and find out if the content is aligned with your messaging. If you want to connect with other Indian-Americans in small business, you need to choose a blogger who will relay your message precisely.
Engagement: Does the influencer comment, respond, and share? How interactive is the blogger? You can find this out by engaging the person/brand or read reviews about the influencer. More so, you can seek recommendations about the influencer. According to Nielsen's Study on Global Trist and Advertising, consumers tend to engage with recommendations from reliable people. If your target is the Indian-Americans in the technology industry, then search for a tech-savvy.
Frequency: The number of times a blogger posts correlates directly with the rate of return visitors. It takes multiple exposures to get clicks on your site. When a publisher, songwriter, or a celebrity is consistently posting, you can expect more comments and shares.
Influencer Marketing Is the Oil-Engine to Grow and Expand Your Start-Up
Let's take a look at how social influencer will grow your business by connecting you to potential clients.
Enhances Brand Awareness
Influencer marketing can stretch your positioning and reach in the online landscape. Social media users will associate with your brand, who you are, your story, and the solutions you offer.
The critical factor is to ensure you provide valuable content that will add value to influencer's social media platform as well as to your brand.
Align your brand with an influencer who drives force behind new trends and movements.
Build Trust
Trust can be defined as the assured reliance on the strength, ability, or the character of someone.
When a reliable and trustworthy social media persona, celebrity, or industry expert shares content about a given brand, it produces instant believability.
Credibility produced in this facet will help in establishing trust and authority with clients.
Access to Gen Z and Millennial Consumers
The younger generation has contributed immensely to the popularity of the digital platform. 85% of Gen Z and Millennials use social media to either shop or learn about new products. That's why reaching Millennials, and Gen Z will be hitting a business jackpot!
Reach Your Target Audience
Through relevant and reliable influencers, your content will be displayed on a large platform and reach the audience seamlessly.
If you're targeting Indian-Americans, then, find top Indian influencers on social media. It's fast, reliable, and cost-effective.
Influencer marketing will help you gain your business traction. With a clear understanding of how it works, you will achieve your online goals and take your start-up to another level.