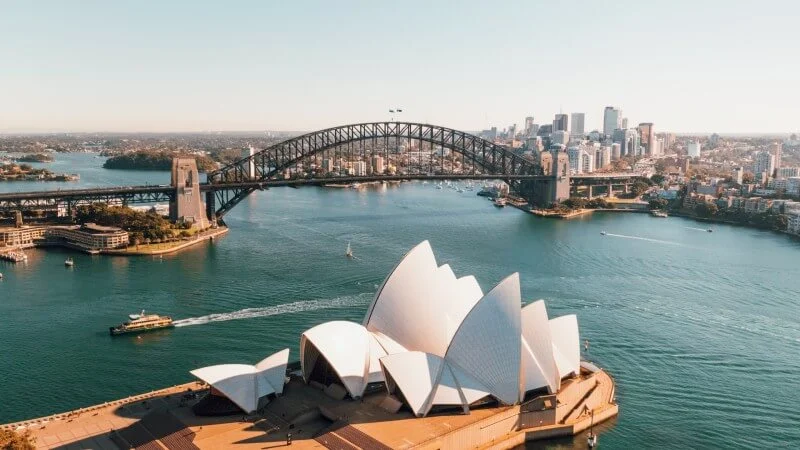 Are you an immigrant in Australia looking for the best business opportunities to start? If your answer is yes, then relax and read through this article to learn the great investment ideas you can explore in Australia whether you are a foreigner or you have low capital.
Before we delve into it, there are some interesting facts you need to know about Australia and its economy as an intending business owner.
Australia has a gross population of over 25 million people with an annual GDP of $1.5 trillion. That tells you Australia has a healthy, growing economy, which is good for business to thrive in.
The unemployment level falls around 6.5%, meaning that about 93% of the Australian labour force is gainfully employed. A high employment rate such as this also means there is a higher purchasing power – a positive signal for business owners.
Australia is popular for thriving in the agricultural sector, energy tourism, financial services, valuable commodities, food/consumer goods, etc.
Please note that you have to be under 55 years of age to be able to successfully start a business in Australia.
Armed with this information, let's look at some business opportunities you can start in Australia as an immigrant.
Do you want to start a business in Australia and do not have much capital to invest? Or you don't want to go through the stress of getting all the business permits necessary to start a physical business? If your answer is yes, then you should consider starting an internet-based business.
Your online business could be in any niche. You can even decide to open an e-commerce store. The key things you will need are to get your domain name from Namecheap, web hosting from Hostgator, and website. This won't cost you more than $100.
You may not need to get a business license if your online business is really a small business with a small turnover or revenue. The Australian Government would only require you to get an ABL (Australian Business License), if you have an annual yearly turnover of over $70,000 – $75,000.
The only thing you will need is to register your business to get your ABN (Australian Business Number) and thankfully you can register your business online for free.
Some great examples of online businesses you can start are blogging, affiliate marketing, freelance writing, dropshipping, etc.
The cleaning agency is also another booming agency in Australia. With a market size of $9.9 billion dollars in 2022, the cleaning business is a profitable one. Currently, the industry is worth $14 billion and it has been forecasted that more growth of about 4.3% will be recorded between now and 2028.
The average cost of both home and commercial cleaning ranges between $20 – $70 per hour.
The good news here is that cleaning agencies and cleaning employees, are not required to hold any business licenses to offer cleaning services to clients.
Apart from being a lucrative business, with over 68% success rate in the first 2 years of start-up, you can get started with minimal investment upfront and basic cleaning supplies.
So, if you are looking for a booming industry to go into that does not involve too many technicalities or the high cost of start-up, then you should consider going into a cleaning agency business. Look around for the best cleaning business near you in Australia to learn a thing or two.
Also Read:
Adult care agencies majorly carry out the roles of companionship, phone calls, meals on wheels, strolls on wheels, transportation services, etc. for the elderly. The average adult care worker earns about $45 per hour, and $85,000 annually.
Australia has a high aging population so the need for aged care workers is in very high demand. The report says Australians will be struggling with a shortage of adult care workers to the ton of 110,000 workers in the next few years if nothing is done about it.
This is a great time to get into the healthcare industry and this is where your aged care agency comes in. You can give this job to immigrants like yourself who mostly would take on these jobs for survival upon arrival in the country.
Before you start, please, get your business license and accreditation. You can take some courses such as Certificate III in individual support or aged care and disability support, first aid, and CPR certificate. The Australian apprentice program has courses you can take to equip yourself.
4. Start a Health Insurance Marketing Agency
In 2023, the Australian health insurance company was estimated to be at $27 billion. This industry is so large that it covers about 63% of the entire insurance industry in Australia. You can carve a niche for yourself by singling out the particular health insurance products and services your business will be dealing with.
Would you need any license to operate in the health insurance marketing sector? Yes, you need a license from APRA, to allow you to carry out your health insurance business in Australia.
The health insurance industry is highly profitable, especially, considering the target audience of this market who are mostly people between the ages of 50 and above. This market makes up about 16% of the entire population and so is a huge market base for an immigrant to focus on.
5. Repair and Maintenance Agency
A business like this functions to fix what is broken, damaged or not working. This can also include carrying out routine maintenance to prevent damage in homes and corporate environments.
An average repair and maintenance technician earns around $85,000 annually, while those who are highly skilled or experienced earn over a whopping $125,000 annually.
Having an agency that has these people as employees and renders B2B services, would definitely rake in good money for an immigrant.
6. Coal Exportation
Coal is a natural resource that is used primarily to generate electricity. Australia has a massive coal reserve that could probably last for the next 1,200 years and they happen to be the second largest exporter of coal with an annual turnover ranging from $23 billion to $66 billion annually since 2021. In 2022 alone, Australia exported about $128 billion worth of coal.
This means that this natural resource is in abundance and makes it a good and thriving business to go into.
To go into this business as an immigrant, you will need to register as an exporter with export services and get your export business license and other documents including a certificate of insurance export number, etc. The export license is a document the Australian government issues to you authorizing you to export a certain number of goods.
7. Iron Ore Exportation
Just like Coal, Australia happens to be very rich in Iron Ore. The country has the largest reserve of iron ore going to 52 billion tons. Most of this iron ore is exported to the Asian continent. In 2022 alone, they exported about 133 billion Australian dollars worth of iron ore.
There is a high demand for this natural resource as it is a main component of producing steel. 
While iron ore exportation is one of the most profitable business opportunities for an immigrant in Australia, it's important that you carry out proper research and follow the appropriate documentation processes.
8. ICT Services
Australia is currently in high demand for tech skills, according to reports conducted by AIIA digital State of the Nation 2023 report. Employers in Australia are looking for employees with trending skills today.
Out of the tech skills in demand, DevOps, cyber security, software development, IT skills, are topping the chart. While the demand for these skills is very high, unfortunately, the country is lagging behind in this area. 
According to recent research by Austcyber, they need about 11,000 tech-skilled workers in the next 10 years to meet up with the demands of the fast-rising industry.
If you are a tech geek or can bring together a group of skilled techies, you can create a successful B2B and make good yearly returns as an immigrant.
Digital marketing agencies provide services of web design, PPC advertising, email marketing, mobile marketing, content marketing, social media marketing and management, branding, etc., to other companies.
Imagine having an agency that fills in the gap by solving the needs of several companies, industries, and government establishments. It's indeed a booming industry in the Australian zone. You need no soothsayer to tell you that there's money in the digital marketing sector.
10. Start a Business in the Education Sector
Australia is also in serious need of teachers, secondary school teachers, language teachers, etc. There are so many business opportunities you can start as an immigrant in Australia, even in the tech industry.
Look at it this way, you can open a tech hub or tech company that can train Australians on the in-demand tech skills.
You can also open a language education hub, that teaches people several in-demand languages such as English, French, Mandarin, German, etc.
Also Read:
Conclusion
Here you have all the diverse business opportunities you can successfully set up as an immigrant in Australia. It doesn't matter whether you looking to start a small business or not, these business ideas will work for you. Go through the article again so that you won't miss any points. Make a decision on the business idea you want to go into, do your research, and kickstart it immediately.