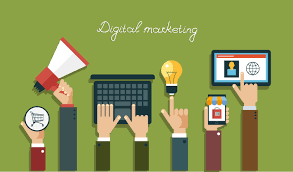 Have you ever wondered why some entrepreneurs are successful in social selling and why others are struggling? Do you believe it's possible to make a full-time income selling your products or services online with or without a physical store?
Hold your thought let me explain.
Irrespective of the kind of business you are into, you can be successful in social selling. You don't need a graduate degree or years of research to discover the secrets to successful social selling you can implement as an entrepreneur to boost the growth of your startup.
For the fact that other entrepreneurs are doing it is a proof that it can be done. It all depends on how valuable the information available to them is.
In compliance to the goals and objective of this business blog, in this business lesson, I will be sharing with you the following:
Definition of Social Selling
Why Your Business Should Be Using Social Selling
Platforms Entrepreneurs Use in Growth Hacking their Social Selling
5 Ways to Accelerate Your Social Selling Profile
Number One Secret to Successful Social Selling
Reasons Why You May Never Make Money on Social Media
Having stated our objectives in this business lesson, let's quickly move down to what we have for the day. But before then, may I inform you that this lesson will be very informative and a little bit lengthy. So endeavor to have your pen and paper with you to take note along the way.
Ghen! Let's kick it off.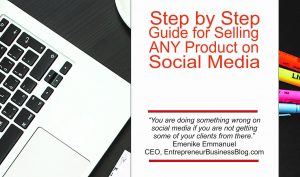 Definition of Social Selling
Social selling is the new sales model popularly known as "Sales 2.0" where sales professionals use social media to find their prospects and interact with them on a one-on-one basis. Unlike what most people are thinking, social selling is not the same with social media marketing.
While social media marketing is used by marketing professionals and is aimed at broadcasting one message to many people, social selling is used by sales professionals and is aimed at nurturing a one-on-one relationship with prospects.
How does it work?
It's very simple. Before sales are made, sales people use social media to render value to prospects by sharing quality contents (like the ones you can find on this business blog), answer questions and respond to comments made during the buying process or afterwards.
Why Your Business Should Be Using Social Selling
It's arguably impossible for any sales team to meet their sales target or compete favorably with their competitors in this 21st century where over one billion people are on Facebook alone without a concrete decision to make sales on social media. If they do, they will be losing big time.
The growth of social media has practically weakened the capacity of the old sales model where sales people use cold calls and sales demos to engage with their prospects.
According to a research work published on Sales for Life by Jamie Shanks in November 2014, for all the 45,000 sales representatives and 200 companies studied, it was proven that there was $5 ROI for every $1 invested in social selling.
It was proven that there was $5 ROI for every $1 invested in social selling.
Is that not amazing?
What it simply means is that sales people are bound to sell more on social networks than they will when they use cold calls for instance. Personally, I can't remember buying a product or signing up for training simply because I got a call from someone I never knew from Adam.
If you are not leveraging on social media to expand your business, your competitors will. And I hope you know what that means to your business?
With social selling, you can compete at equal level with influencers in your industry.
Platforms Entrepreneurs Use in Growth Hacking Social Selling
Social selling does not happen in the blues, there are platforms sales professionals use to find their prospects and interact with them.
As an entrepreneur who desire to growth hack their social selling, it won't be enough that you know these platforms, but you must strive to know exactly how they work and how your fan base can be geometrically increased on each of them. Before we launched this business blog, I uncovered a growth hacking strategy with which I got over 1k followers on Twitter in 16 days without paying a dime on advertisement. Most interestingly, I didn't even tell my friends about it. So none of them had a chance to retweet my post or give a mention in the process.
For you to achieve your aim of a worthy ROI on social selling here are social media platforms you must be actively involved in:
Facebook
Twitter
LinkedIn
Instagram
Google+
YouTube
Pinterest
Note: As much as it is important that your presence should be felt in those social media platforms, the ideal thing is that you should give more attention to the most relevant social network. By relevance I mean: the social network where your target audience are. If you are targeting students you should pay more attention selling on Facebook and Instagram but if you are targeting working class people, you need not to be told that LinkedIn and Twitter is where you will find them.
5 Ways to Accelerate Your Social Selling Profile
You will practically not make a dime if your profile on social media does not prove that you are a professional in what you do.
Any successful entrepreneur whose success is traceable to the opportunities the internet has to offer will attest to the fact that how one looks (talking about their profile) will to a large extent determine if they will succeed in engaging prospects who over time become customers.
To boost your social selling profile, here are 5 things you should do:
Update your profile.
Establish your image branding by keeping no one in doubt of who you are, what you do and what believe in.
Follow the right kind of people (industry influencers, prospects and partners).
Create and give out valuable contents to your prospects, respond to posts in your niche and always be ready to give help to those that sincerely need it.
Go beyond social media to establish a friendly relationship with your prospects.
Discover what you need to know if you want to start your journey of personal branding with freelance writing.
Number One Secret to Successful Social Selling
People don't care how much you know until you show them how much you care. Unfortunately, most sales people don't know about this. They are more interested in the sales they want to make than they are in the wellbeing of their prospects.
You should have heard it time without number that customers buy from only people they know and trust. So if you want to take the lead in your industry using Sales 2.0, social selling, this is the number one secret you should start using today:
No. 1 Secret to Successful Social Selling: Give before you ask your prospects to buy from you
That's it; nothing more, nothing less. By giving out valuable contents out for free to your prospects, you distinguish and establish yourself as the most desirable thought leader in your niche. I have discovered that successful entrepreneurs are building their personal brand using this strategy.
People don't care how much you know until you show them how much you care.
How did I know?
Since we launched our weekly online conference, #NaijaSitUp on April 22, 2016 on our Facebook group, The Excellent Entrepreneurs' Network (TEEN), we have been witnessing massive growth. This is because we share relevant information and assist entrepreneurs at the conference. If you have not joined us there, please click here to join.
Reasons Why You May Never Make Money on Social Media
Endless opportunities on social media notwithstanding, you will never make money there if you make any of these mistakes:
Inconsistency on social media
Pushing sales instead of values
Targeting the wrong audience
Insincerity
Impatience
As simple as these social media mistakes may look, they have frustrated so many sales reps in their attempt to engage in social selling. In your best interest please avoid these mistakes.
I sincerely believe that you found this business lesson very interesting. Please, I will be glad to have your thought. Share with us other secrets of successful social selling you are using for your startup or something you learnt here which you will apply instantly to your business. Extend this lesson to your friends on various social networks with the social button below. Thanks.