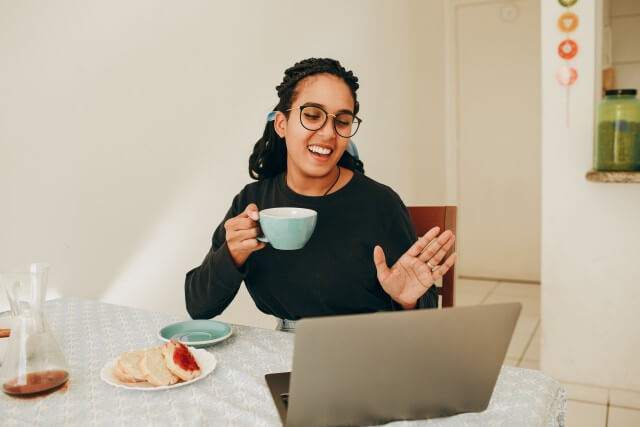 The world we live in is increasingly fast-paced and marketing strategies must be adapted to fully make the most of this. Although video marketing is nothing new, it's becoming more popular – and for good reason too.
In this article you learn about the following:
How videos can increase conversion rate
The definition of video marketing
Why video is important for a brand
Staggering video marketing statistics you need to know
Before we discuss some of the amazing reasons why your brand should start using videos, let's look at the definition of video marketing.
What is Video Marketing?
Video marketing is the act of using videos for product and service promotion. It helps to increase engagement on your digital and social channels, educates your audience, and allows you to reach them with a new medium.
Video marketing can come in any of the following forms: educational videos, product description videos, testimonial videos or company culture videos. The type of video you use is a function of what you want to achieve.
So, without further ado, here are five reasons why your brand should introduce video to its marketing strategy.
1. Time that Customers Spend Watching Videos Is Increasing
Research shows that 55% of people watch videos daily and YouTube, in particular, gets 4 billion views every day. With so many people now watching online videos, adding video to your marketing strategy is a fantastic way of increasing engagement.
Another striking video marketing statistics show that an average person is predicted to spend 100 minutes per day watching online videos.
ALSO READ:
2. Videos Are More Likely to Be Shared than Other Content
It's evident across social media that videos get far more shares than links and text combined, with approximately 92% of users watching videos on their mobiles sharing that content with others. The benefit of this is that it's not limited to a single platform either.
Users will share YouTube videos on a variety of social media platforms like Facebook, Twitter and, increasingly, TikTok, giving you a lot of scopes when it comes to creating and sharing your marketing content.
Most YouTubers promote their channels by sharing their videos and URL on other social media platforms. If your intention is to create a viral brand, consider creating a thought-provoking video.
Another deep look at the consumer side of video marketing statistics shows that social video generates 1200% more shares than text and image content combined. Viewers retain 95% of a message when they watch it in a video compared to 10% when reading it in text.
3. Videos Are More Engaging Than Text
Why is video the most engaging type of content? It's simply because the video captures the audience's attention and interest and makes the subject matter much easier to understand than written or static content.
Videos are an extremely powerful way of getting messages and information across whilst keeping an audience entertained. For example, driving customer engagement with webinars is becoming more popular as a result of the Coronavirus pandemic.
New technology offers a way for audiences or potential customers to receive the necessary information from the comfort of their own homes and in a way that captures and holds their attention to a greater extent than is possible through text.
No other type of content can evoke as many emotions as a video would do, prompting viewers to comment, like or share.
4. Video Marketing Is Inexpensive and Effective
There's no denying the effectiveness of video marketing. This is because quite a good number of marketing videos you can use to reach more customers can be created by your existing product users. A report by VidYard shows that user-generated video content made up 60% of all videos created online.
ALSO READ:
Captivating online videos are able to reach millions of people worldwide within just a few seconds. Thankfully, creating video content is relatively easy and economical when compared to traditional TV advertising which is costly and perhaps less effective. This brings us to the final point:
5. Video Has a High Conversion Rate
A super-easy way to increase your PPC ad conversion rate is to start using video creative. Beyond the ease of going viral with videos, videos can help you describe the product perfectly. The faster your prospects understand how your product is going to help them, the faster they will make a purchase decision.
Using YouTube as an example again, this is a great way to learn about almost any product or service that's available. One of its main purposes is to help people make decisions about products before buying them because they trust that the reviews they view are honest.
Good product reviews are especially beneficial to smaller businesses that haven't yet had the chance to build up their brand reputation. Once you've received a couple of good reviews you can expect your conversion rates to increase as more customers purchase your product or service.
Summary of Why the Best Companies Are Using Video Marketing to Grow their Brand
Overall, there are multiple reasons why brands should consider using video for their marketing campaigns, and these are just a few examples. So, now you know several of the benefits of adding video to your marketing strategy, by offering high-quality video content you'll be helping your potential customers to connect with and trust your brand, resulting in increased sales and a positive reputation being created for your brand.