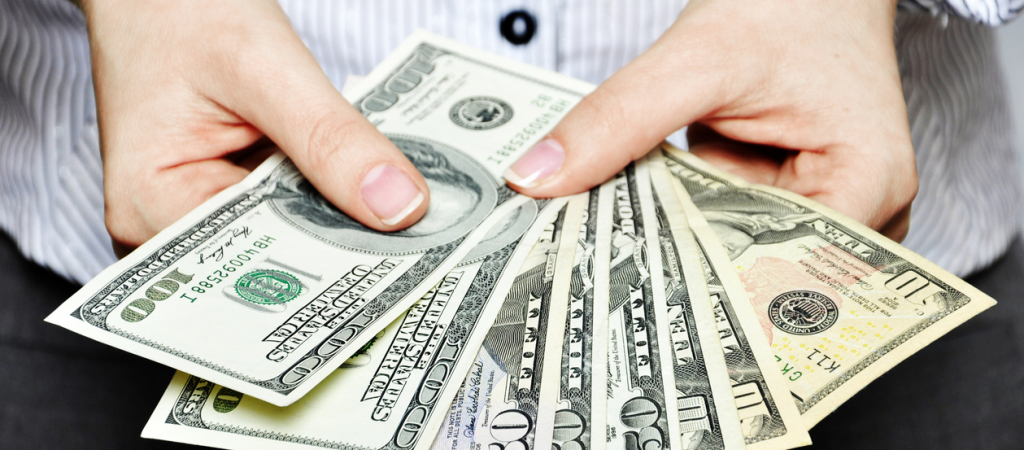 Why is it that your adverts on Facebook, YouTube, Twitter, Instagram, Reddit, TikTok, your favourite newspaper or even on the television are not just converting notwithstanding what your ad budget is?
Nothing sucks like trying to get people's attention online…or even offline, and not get them to do exactly what you want them to do.
For instance, you are expecting them to join your email list, watch a video, sign-up for a webinar that is coming or most importantly, buy your life-changing product.
It can be so frustrating.
You may even end up feeling like you should just forfeit this "online business hustle" thing and go get yourself a 9 to 5 job. Yes, it can be devastating to see that your ads are driving traffic to your website but at the backend, you are not seeing any conversion.
What if we show you three (3) most important things to check-out for in order to help you troubleshoot your failing ad campaigns…So you can start getting better results within the next 24 hours after reading this post?
There could be so many reasons why your ads are not converting prospects and fans to loyal customers or fans, depending on your ad objective.
But in today's article, you will learn how to identify why your ads don't convert and what you can do to make your ads to start performing better no matter the advertising platform you choose.
Related: How to Engage and Close a Prospect Over the Phone
Why Ads Don't Convert #1: Faulty Profiling
As a result of faulty profiling, an ad may not convert even if you are selling it on Facebook which is believed to be best because of their detailed targeting data.
What faulty profiling basically means is, using a wrong, inaccurate or incomplete information about the people you're trying to attract to your funnel or sell something to.
You need to have almost, every single information (data) you can get about the people you want to sell to, else, your ad won't grab their attention. Of course, you and I know that if you can't get their attention, you can't get them to take your desired action. And if you can't make them take your desired action, you have failed in your marketing campaign. You need to read what marketing experts do when they have a fail marketing campaign.
So now, what are some of the things you need to have a good profile of your target market?
Firstly, you need to know this vital information about your target audience:
Work/career line (occupation)
Hobbies, interest, gender, political views
Public figures and celebrities they follow
Their problems, secret desires, hopes, aspirations and dreams.
These are not the only information you need to have to create a compelling message to your target audience. Even other seemingly "insignificant" information like what they have done in the past.
The people you are currently buying stuff from will give you more insights into "their world" and help you come to with creative angles in your ads.
The problem is, this aspect involves a lot of research to come up with a good and reliable data.
However, with a smart feature like the "Facebook Audience Insight" it will help you "peep" deeper into their world.
Related: How to Write a Great Call-to-Action That Generates Attention and Convert Customers
Why Ads Don't Convert #2: Bad Copy
If you have been wondering how a terrible sales copy affects a conversion rate, we will help you understand it this article. A bad copy is an indication that your conversion rate is going to be low.
Most times, when people write a copy and you take a look at it, you will realize lots of cracks on it.
Why?
The messaging is faulty or not persuasive, vivid or clear-enough to push their audience into taking the desired action.
For you to fix the problem of a bad copy you will need the information you've gathered from the "profiling" we talked about in No. 1 so you can come up with a killer message that's most-likely to convert or at least, get them to opt into your funnel where you can endlessly promote your products and services to them.
In order to stop running ads that don't convert, you need to work on your copywriting skills. If you communicate with your prospects through emails (I doubt if there's any serious entrepreneur that doesn't) then you should prioritize having an automatic email copy generator like Email CopyDyno.
When you have as much information about your audience you will be able to craft hypnotic and high-converting copies every single time. Marketers and bloggers that wouldn't want anything to limit their conversion rate do not rely on guesswork and assumptions.
Related: How to Create a Perfect Pitch for Your Start-up Like Guy Kawasaki
Why Ads Don't Convert #3: Poor Offer
Most small business owners actually think that the reason they ads aren't performing is because they don't know how to run a profitable Facebook ad. But in reality, their poor conversion rate is because they are making a poor offer.
If you like tweak your copy over, and over, and over again, if you don't know how to make an irresistible offer, nothing can save you.
It was one of the greatest copywriters of all time, Gary Halbert who said:
"Strong copy will not overcome a weak offer but…in many cases, a strong offer will succeed in spite of weak copy written by marketing morons."
One can only be stupid not to believe what this 20th century direct response marketer said.
Come to think of it.
Which of these options would you go for?
Option #1: This New Money-Making Method Will Show You How to Make You at Least, $750 – $1500 Per Month. All you have to pay is just $27 dollars to learn it.
That's Option #1, right?
Now, let's compare it with the second one.
Option #2: Learn how to make at least $750 – $1500 per month…for just $97.
No. Don't send that amount. Just pay $47 (if you buy today)
– Plus, Get My Secret "Product-Hunting" Cheat-sheet… So you Can Easily Search for Hot-selling Products – GUARANTEED to Sell…Especially if you're currently selling in an over-saturated or a Highly Competitive Niche. It doesn't matter if it beauty, MMO, dating and sex or health…(worth $197) for FREE.
– Plus, You'll Get Added to an Exclusive Support Group on Facebook…where you'll meet other 6…7…and even 8 figure entrepreneurs…So You Can Ask Questions Bothering You and get INSTANT solutions & tips to help you CRUSH your income goals…(worth $397) for FREE.
And on top of that;
– You'll Also Get my SECRET Facebook Ad Targeting Video Course to Help You EFFORTLESSLY Reach Red-hot Buyers on Facebook…So you can start "cashing-out" as soon as you launch your offer. (worth $356) for FREE.
All at a money-back guarantee.
I mean, if for ANY reason you feel like "my training is not worth it". Kindly let me know, and you will get your money back. 100%. No questions asked.
Total value = $997
All of these for just $47(offer expires in the next 47 hours from now).
Which of the two offers would you go for? Option 1 or Option 2?
I want to guess that you will go for option 2, right?
Even though the price tag in option two seems to be higher, but because of the additional bonuses that made the offer very attractive, people are more likely going to click it and put out their card to pay.
When you write an ad copy with a good offer, you stand a chance of receiving more bank credit alerts than your competitor who's busy tweaking their ad copy with baseless emotional triggers. You can read about the top 16 psychological triggers in Emenike Emmanuel's eBook, The Magic Headline Hooks.
Now, that's not even a perfect way to set-up an offer so as to spark-up quick conversions. But then, I hope you get the picture?
It is time to start increasing your overall ad response.
Related: How to Use The Psychology of Colour in Your Marketing
Conclusion
However, these are not entirely the reasons an ad campaign may be failing. There might be other reasons why your ads are not converting like your creative (image or video), the ad platform, guarantees and the pricing.
You may need to do some split-testing to see which price-tag or "risk-reversal method" works better for you.