Would you like to learn how to raise tuition fast as a college student in the United States or the United Kingdom?
You are having a hard time offsetting the fees for your tuition. The options before you include taking a side job, soliciting help from friends, or selling off your belongings to raise tuition fast. You are not the only college student facing this challenge. Every year, hundreds of students in the US and UK colleges are disturbed by the rising cost of tuition and the inability to meet up the payment deadline.
But don't worry because I have good news for you – raising your tuition can be done faster than you imagined. Read this article to the end to find out how to pay your fees and once more, get back to studying.
1. Consider Asking for Family Support
I know that you have always wanted to know how to get money for school without financial aid. But sometimes, you can do with asking for that help. The first place to turn to is your family.
By asking for support from your family members, you may be able to offset some of the important fees. This is generally classified under the 529 Plan, which states that family members can contribute money for their kids or relatives in college.
These funds are sent to a college savings account, which in most cases, is free of taxation. By channeling the funds there, they would help you use the money judiciously. Among the usages are:
Paying for your food supplies in college.
Offsetting the bill for other minimal expenses.
2. Take a Student Loan
This is another option to consider when looking for how to pay your tuition fees. A student loan is a type of loan granted to students who are looking for funding for their education. Whether you are studying in the U.S. or the U.K., you may qualify for the loan.
One of the major specifications of the loan is that the borrower (the student) has to repay the loan at the end of the tenor, which is usually after studies.
Where to Get a Student Loan When You Want to Raise Tuition Fast
You may be able to get a student loan from either a private bank or a government-licensed body. However, taking a loan from the bank is one of the most leveraged, mainly because of the lower interest rates.
3. Consider Talking to the College Authorities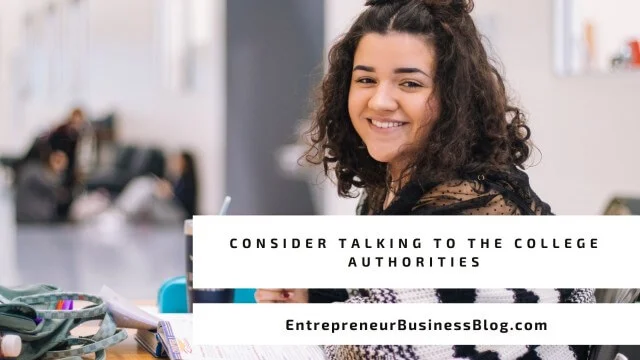 Sometimes, opening up to the college authorities about your inability to pay tuition fees within the given timeframe may be helpful. Here's what I mean: the college may have some income opportunities that can help you raise money. This could be in the work-study positions that allow you to study and work or emergency loans.
ALSO READ:
You may also be able to qualify for grant funds or campus vouchers. Just talk to the appropriate authorities and see if there are any options for you to maximize.
4. Wait It Out: Don't Rush into College
It may also be appropriate to wait it out, instead of rushing into college and finding yourself in financial despair. The truth is that some colleges in the U.S. and the U.K. are more expensive than others.
When you factor in these costs and the other underlying costs, such as feeding and accommodation, you will find it better to wait for a while.
Within the time, you can take up some jobs to earn some money or seize the opportunity to apply for scholarships, which can help you save some money on tuition.
5. Fill out the FAFSA
As I mentioned earlier, you may qualify for some free money for students, which could be in the form of federal grants and loans. This can be done by filling out the Free Application for Federal Student Aid (FAFSA).
This is a type of financial aid, which you may not repay. Most of the time, qualification is based on the relevance of your financial needs. Also, some FAFSA grants are done on a first-come, first-served basis. Thus, be fast in getting your hands on the application, provide accurate information and submit on time.
6. Use Crowdfunding to Raise Tuition Fast
Crowdfunding is a fundraising process that involves the beneficiary seeking financial help/aid from friends, family members, and the general public. You can set up a crowdfunding account and page at any of the popular platforms, including GoFundMe and IndieGoGo.
ALSO READ:
7. Take Out Federal Loans to Finance Your Education
Different loans can be accessed by students studying in the U.S. or the U.K. with an option of paying back after their students. One of such loans is the Federal Loan, which comes with lower interest rates.
Conclusion
Raising your tuition fees is one of the important things to have in mind when schooling abroad. You don't want to be forced to leave school because you couldn't pay. If the above options don't work, it might be wise to transfer to a local community college, which costs less, get any of these remote jobs that pay really well, or defer your admission until you raise money for schooling.