Are you a freelancer in America or you are a freelancer in another part of the world hoping to target the American market? I want you to give me your attention right now.
The growing population of freelancers in recent years has peaked awareness and caused quite a few people to consider joining the "ranks" themselves.
In the last few months that we launched our email copywriting software, Email Writer, that makes it easy for anyone to write a highly converting email copies for clients without having to spend 3 to 6 months learning copywriting, we've had a quite number of people go from $0 to as much as $1,000 per month income.
Though the software (www.emailmaster.com.ng/discounted/) is a unique one, because they has never been such a plug and play easy way to make money online like this before, but more to it is that we taught them how to get clients in Americans (a country with a higher purchasing power) to pay for this service which they can complete in less time without having to worry about anything.
If you have a very highly valuable skill for service like ours and you would want to learn how you can promote it to the American, UK or United Arab Emirate audience, continue reading this post.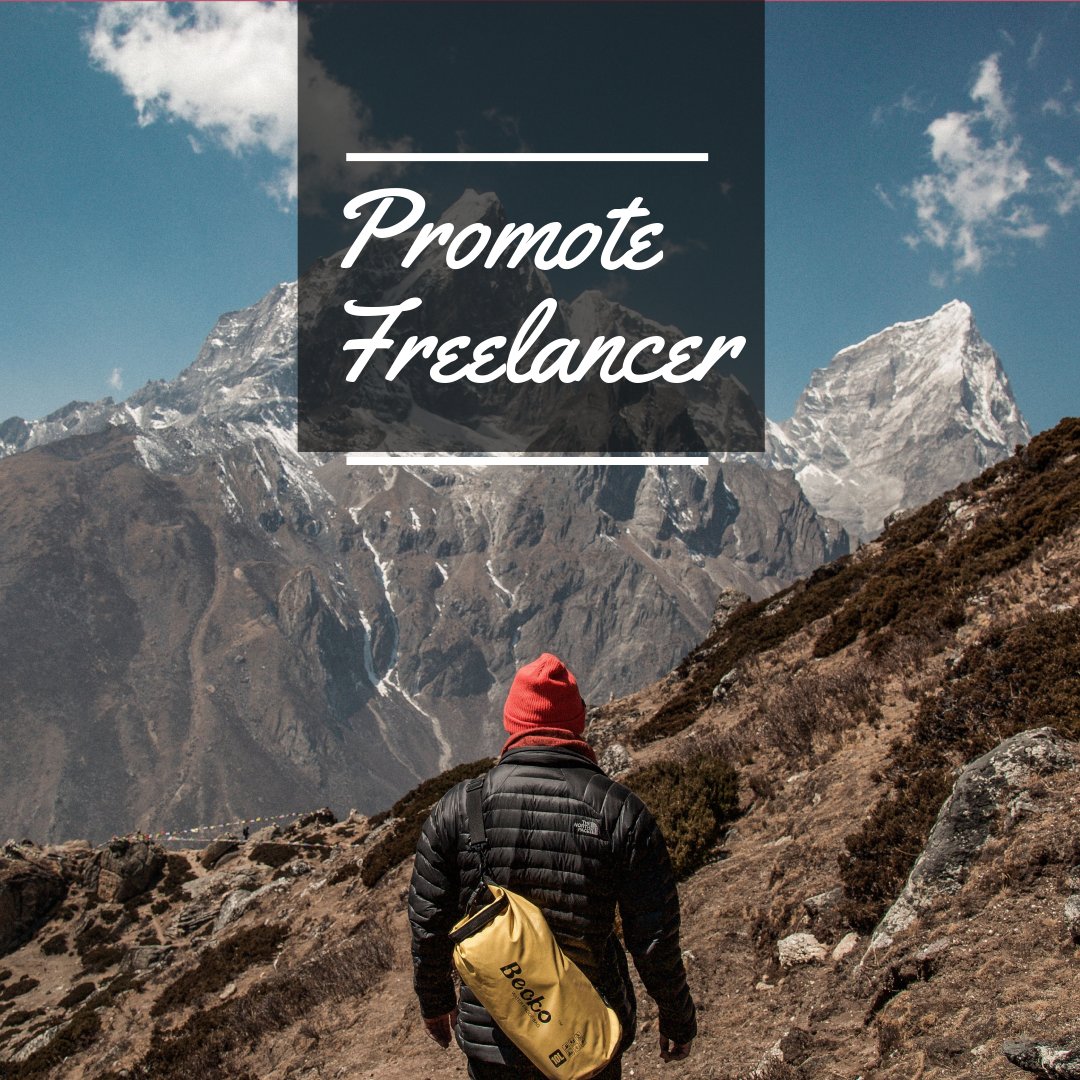 According to Forbes, a large-scale survey shows that freelance workers currently make up 35% percent of the U.S. workforce with a projected increase of at least 5-10% within the next decade. 63% of freelancers believe that working with a diversified portfolio of clients is more stable than relying on one employer.  In a 2016 Workforce Productivity Report, 96% of CFOs indicated that the companies they work for engage independent contractors.
Even large Fortune 500 companies are now migrating towards a workforce model that is more flexible and on-demand.
There is no doubt that technology has also played a significant role in the growth of freelancing as communication and online interaction has made it easier for freelancers to find clients and clients to find the right candidates.
A study conducted by Intuit projects that by 2020, over 40% of the US workforce will be contingent workers. That translates into nearly 60 million people.
If you are interested in making your own mark within this booming industry, here are a few ways you can effectively promote yourself and your work.
Start with the Proper Mindset
Before you go any further, you must approach your freelancing work as a professional business opportunity instead of a hobby.
The steps necessary to build and promote your freelancing are essentially the same steps you would take if you were building a business, which is why it is vital that you have the proper mindset now.
If you do not view your freelancing as a serious business, it is impossible for you to get others to do so. When freelancers offer their service at a peanut price for the fear of losing the client, it goes a long way to show that they are still lagging behind in their mindset.
You cannot run a 21st century business with a 19th century mindset. It can never work smoothly. You must know your worth, know your audience and demand for what your services are worth. You will be putting a lead cap to your earning potential if you allow clients pay you per time spent instead of per job done.
Establish Online Presence with a Website
The foundation of your online presence needs to be a standard website updated on a regular basis. One report showed that 46% of U.S. small businesses did not have a website in 2016. Now think about how many small businesses in your country that don't have a website. Yours might be little bit above 90%, and that should tell you why it has been difficult for them to grow beyond where they are currently located.
Think of the vast number of potential customers and sales slipped through the cracks as a result.
Even if you must start out with a free website (such as from WordPress), it will still help you to create your own space to showcase your work, A website provides your clients with an isolated route to contact you, learn more about your work and conduct business with you.
There are a ton of resources for managing but you can begin by reading this post on branding strategies.
Drive Traffic to Your Website with Social Media
You may be part of the 70% of Americans, according to Pew Internet Research, who use social media for personal reasons.
However, as you strive to promote yourself as a freelancer in America, you should use this popular platform as a professional business tool as well. In addition to building your online presence, your professional usage of social media can drive traffic to your website.
A Forbes' report claimed that social media is now the highest-ranking source of all website referral traffic.
Facebook allows you to set up a business brand page that you can manage separately from your personal profile. Make sure you add links to your website within that brand page along with your other social media profiles to maximize referral traffic opportunities.
Regularly Update Your Blog with Quality Content
Like social media, many people use blogging for personal reasons – such as sharing hobbies and expressing their personal opinions and beliefs.
You can also use blogging to effectively promote your freelancing business by regularly updating the blog within your own website. Most website platforms allow you to add a blog page within a standard website.
By doing so, you would be able to provide basic, static content about your business on the other webpages along with regularly updated content within your blog.
Since your prospective clients will search for people in work in your field through Google and other search engines, having an updated blog makes it easier for them to find them.
Sharing quality content about your market and your work will generate organic exposure to your website by increasing your Google ranking – making it easier for new and existing clients to find you.
Use Your Email Signature Wisely
To prevent yourself from manually adding your name to the bottom of each sent email, you may have already added an email signature within your mailbox settings.
The email signature is perhaps one of the most overlooked marketing tools available. According to Marketing Land, a contact management group conducted a study of over 700 million emails and discovered that:
48% did not have an email signature at all
25% of those who did have a signature did not include contact information
Less than 10% included links to social media pages and profiles
Within any email signature, you can place as much (or as little) contact information as possible.
To use it as an effective promotion tool for your freelance work in America, you should add your name, company name (if applicable), phone number, website link and links to your professional social media pages and profiles.
Doing so will allow you to advertise your business with every single email message that you send – even if it is a personal email. This automated signature will help you to raise awareness of your freelance work overall and help to drive more traffic to your online presence.
Attend Jobs Fairs and Networking Opportunities
Like with any business opportunity, networking is another effective way to promote your freelancing. In addition to communicating with people online, you should also take advantage of opportunities to network with people face-to-face.
You can even use local job resources like the ones available in New York to get information on freelance opportunities, job fairs, networking events in your area that can connect you with business owners who may need your services.
You may even be able to connect with other experienced freelancers who can help you to build your business through referrals, project collaboration and insightful advice.
The key is to not become so attached to your online marketing tools that you forget about the leads you can generate through face-to-face interactions with other professionals.
Invest in and Distribute Business Cards
Remember, you must approach your freelance work as a professional business opportunity in order to effectively promote it. With that in mind, do you have any business cards? If not, why not?
Just like with free websites, there are plenty of ways that you can get free business cards as starting points to get in the habit of carrying and distributing them freely.
Treat the business card as you would your email signature – providing just enough information for people to contact you via phone, email, social media and your website.
Having your contact information on a printed card that they can physically hold in their hand and place in their pockets will increase your chances of turning them into future clients as well.
Before you know it, your freelancing business will be booming and you will be able to open even more doors of opportunity for future growth and added exposure to your skills and talents.
Conclusion
Even if you are a freelancer in any other continent, these strategies for promoting your freelancing business still works if you work them. Don't stop after your first attempt…. Keep doing it.
If you feel this post was relevant to you please share with your friends on social media.
This is a guest post from Susan Ranford. She is an expert on job market trends, hiring, and business management. She is the Community Outreach Coordinator for New York Jobs.