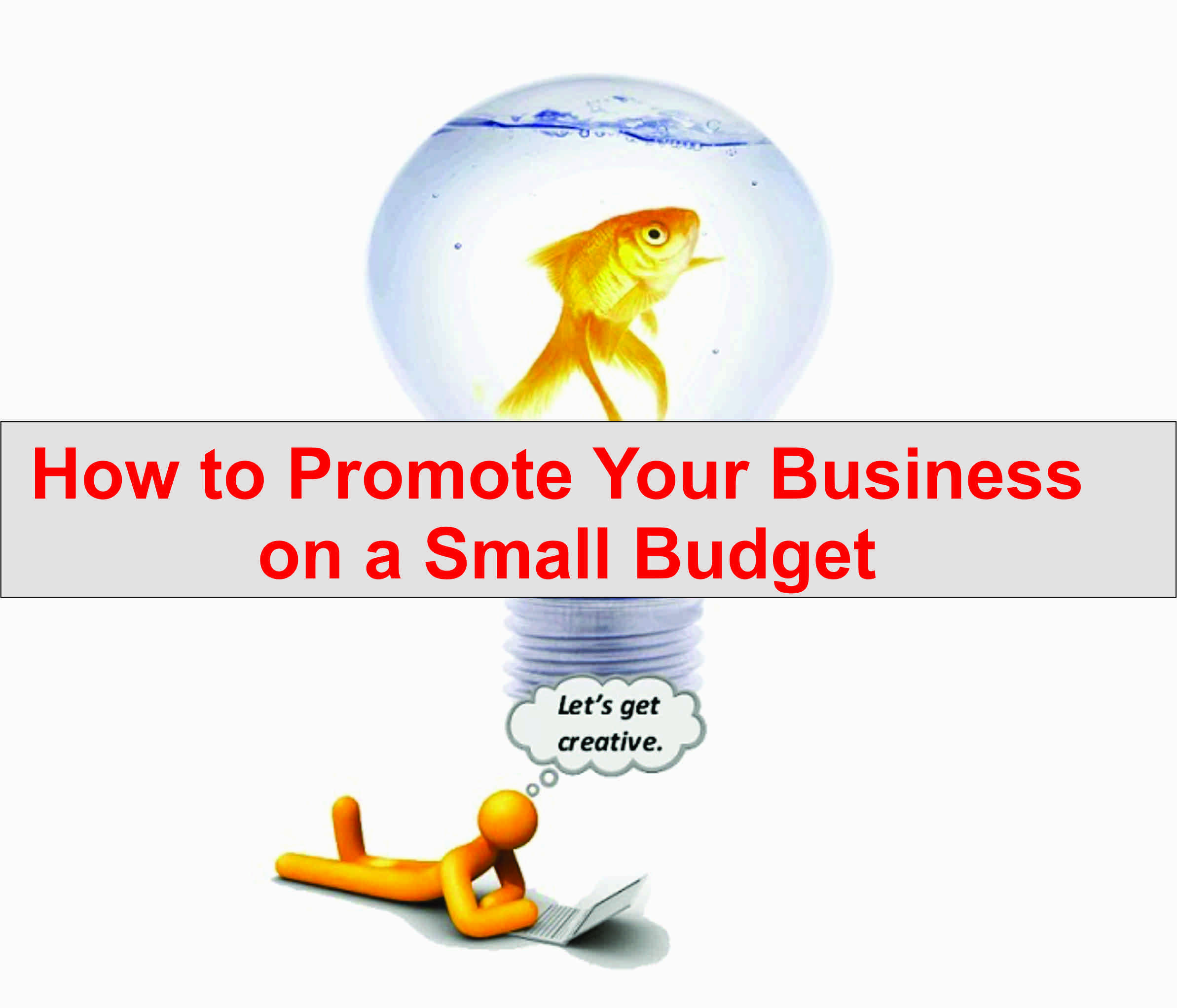 "How did you promote your business when you were running on a small advertising budget?" is one question most of our readers have been asking us.
We saw it play out the last time we announced how we doubled a client's traffic in just 3 days using some of our core SEO strategies.
You see, promotion or advertising serves a pivotal purpose in the business world by enabling sellers to effectively compete with one another for the attention of buyers.
A strong commitment to promoting your business will serve as the voice of your company which sends out your brand's message loud and clear to the audience.
Various media platforms can be used to promote your company and brand. That's why most companies allocate budget solely intended for their marketing and promotion strategies.
However, if you are starting your business on a shoestring, you must look for ways to stretch your small business marketing budget.
Don't worry because there are effective, wonderfully low cost and free ways to get the word out about your business in the most affordable way.
All we want you to do is to "plug and play" and you will start hauling in profits like you never imagined were possible all the while you've been in business.
If you are ready to start promoting your business and getting the attention of the audience that matters to your enterprise on a small budget, here are promotion strategies you can start implementing right now.
1. Word of Mouth Marketing 
This form of marketing, word-of-mouth marketing (WOMM) is still the most valuable – the one that consumers trust above all others and the one that is most likely to drive sales for your company.
Word-of-mouth marketing, by definition, is an unpaid form of promotion in which satisfied customers tell other people how much they like a business, product or service.
To put it simply, word-of-mouth advertisers seek to create something worth talking about and then actively encourage people to talk about it.
One should never underestimate its capability to effectively market your business because people love referrals. They tend to trust the opinions of their friends when making purchasing decisions.
But how can you make it work? Remember that word-of-mouth is triggered when a customer experiences something far beyond what was expected.
Hence, you've got to go above and beyond the call of duty if you want your customers to talk about you. By effectively employing our first strategy, you can become the most beloved and talked about product in your category, which will ultimately lead to increased sales.
2. Social Media Marketing
Fact: Did you know that 64% of Twitter users and over half of Facebook users are more likely to purchase the product of a brand they follow online? Furthermore, 50% of shoppers have made a purchase based on a recommendation they received through social media.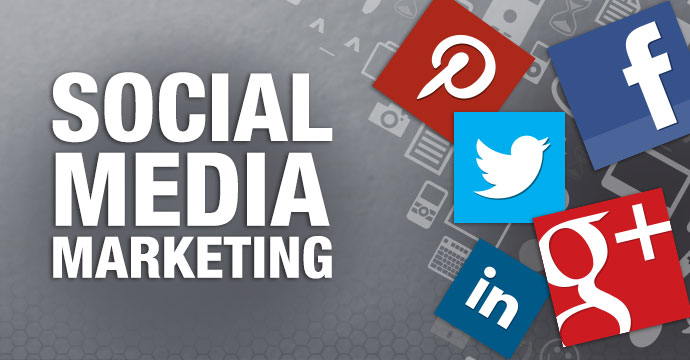 Yes. Social media is really an emerging platform of advertisement in the business world. Get on social media such Facebook, Twitter, Instagram, Pinterest, etc. Start building an audience that will trust your brand on social media.
If you are like us, you may choose to use your different social media platforms to connect with prospects of different demographics. For instance, here's a guide on how to build a US-based Twitter audience.
Be sure your business profile includes a good description, keywords and a link to your website. Post updates about your business. Join Facebook groups that are related to your business and participate in the conversations, but don't spam them with constant promos for what you sell.
These are effective means to advertise for less since people nowadays spend a lot of time using social media. But for that to happen, you must understand all the social media marketing laws and keep to them.
If you looking at using Facebook video marketing, here's a guide to help you. And if you are a newbie on social selling, this step-by-step guide will be helpful to you.
3. Email Marketing
Email marketing, by definition, is a marketing scheme whereby you get people to provide you with their emails so that you can send them promotional emails on a regular basis. This allows you to market your services and establish your expertise with your audience.
This strategy is flexible, economical, easy to measure, and of high impact. It also allows you to easily drive traffic to your website, reach a wide-ranging geographic audience and stay in frequent contact with your customers and prospects.
You can also use it for sending newsletters, new product announcements, new promotions, etc. but remember, do not be seen as SPAMMER! Send e-mail only to those people who have given you permission. When someone asks to be removed, respond immediately.
In today's modern marketing, artificial intelligence now plays a key role in helping you achieve more in your email marketing. A quick look at how to use AI in email marketing will help you get better results.
In order to grow your email list faster, create a lead magnet like this one which you will give in exchange for their email address.
4. Print Advertising
Print advertising is an extensively used form of advertising. These advertisements appear in newspapers or magazines and are sometimes included as brochures or fliers.
Perhaps the most important benefit of print media is tangibility. However, this form of advertisement is only effective once it reaches the public. Therefore, ways must be paved in order for it to reach its targets.
Once reached, it must be ensured that it is engaging, creative and accessible easily. These advertisements should be created in such a manner that they can hold the attention of customers to some extent.
5. Generate Customer Testimonials
As I have mentioned, people love referrals based on personal experiences. They trust testimonials. Hence, customer testimonials make it possible for you to harness that power in your business advertisement.
Using the testimonials of others helps to acquaint your audience with your brand, which makes them feel more at ease crossing the threshold and making a pledge to your brand. But you must keep in mind that the use of testimonials in advertising relies upon previously satisfied customers' statements of approval to promote a product or service.
But how can you generate testimonials?
Always ask for customer feedback. But again, this could only be possible if clients have a positive experience with a brand, they're usually willing to provide feedback, which is much easier to get than a testimonial. Customers' testimonials go a long way in boosting your social proof.
6. Run a Competition
Yes, you read correctly. Run a competition. This still works effectively. This is a proven way of increasing your community, engagement & sales. And this also empowers consumers to do marketing for you through social sharing.
If your contest includes a voting/sharing component, participants will be inclined to share through their feeds, asking friends and family to support their entry. Set up a clear set of mechanics and rewards (remember that you are doing this in favour of your good company).
Make sure that your prize is something desirable and related to your business — it could be a free gift basket of your products, for instance, or free services.
Running a competition can also distinguish trust for your brand and it also provides a means to deepen the connection as well.
Conclusion
In conclusion, it is essential that businesses make use of the right media tools to target their customers. These are some useful and effective ways to market your small business on a shoestring budget.
The right strategy can explode a company onto the scene for mere pennies, but it doesn't just happen by itself – finding a mix and the most suitable forms according to your situation, and working through the whole process will surely help you promote your own small business.
Do you find any of these strategies very helpful to you or is something you've been using to accelerate your business growth? Share your opinion with us in the comment box. Please, don't forget to share this post with a friend on social media if you think it was helpful to you.