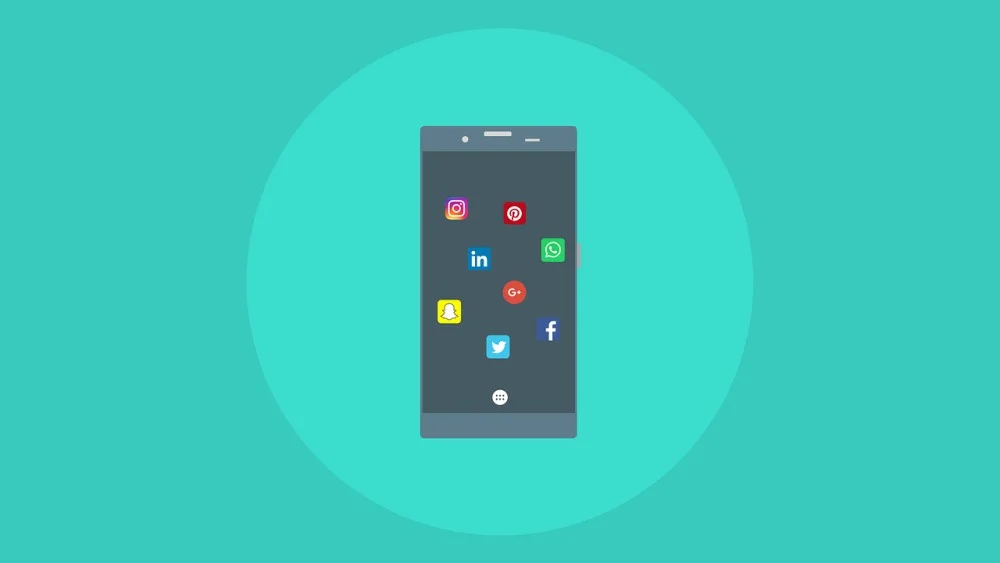 Are you looking for practical and effective tips on how to grow your social media followers? We've got some helpful social media growth strategies to share with you.
Social media is a platform that allows users to publish content and engage with other people's content – mostly for free. In recent times, we have seen a spike in social media adoption not just by individuals, but also by brands looking to acquire new customers.
If you are looking to grow your social media followers, here is a guide to walk you through the process.
1. Choose and Optimize Your Social Media Platform
The social media platform you choose has a way of dictating the kind of social media followers you will get. For example, on Facebook, we have more audiences interested in the latest information and gist. On Instagram, we have a mix of business-minded and pleasure-seeking folks. Then, on Twitter, you will find a handful of established brands and up-and-coming entrepreneurs.
The first thing you must do is to choose the right social media platform. No doubt, you can be on all the social media platforms, but understanding the kind of audience that dominates there will help you optimize your branding.
The next thing you have to do is to optimize your social media account to attract the kind of social media followers you want.
Below are some ideas on how to do that:
Choosing a Content Format: in addition to understanding the types of audiences that hang out on those platforms, you also have to figure out the type of content that thrives there. For example, Facebook and Twitter work best for written content, while Instagram and TikTok deal more with visuals (images and videos). We recommend you read, TikTok marketing strategies.
Spy on Your Competitors:

find out the brands that offer similar products and services as your brand does. Find out the social media platforms they are heavily invested in. More often than not, those platforms work best, which is why the brands settled for them.
2. Build a Brand-Worthy Base on Social Media
You may have done every other thing to attract social media followers using memes, but if your brand is not "brand-worthy," all your efforts might come to naught.
What do we mean by making your business brand-worthy? It means the following:
Establishing your brand's identity in the form of publishing the brand identity kit, which includes the color/hex codes, logo, icon and other branded materials for easy recognition.

Using the same branding across your social media handles. This includes using the same brand logo or other related brand pictures across your social media accounts.

Keyword Usage: using keywords is not limited to brands investing in Search Engine Optimization (SEO). Social media platforms also have built-in search engines that help pick out content faster. Therefore, you must use keywords that pertain to your niche and brand. That way, when someone looks for information on social media with those keywords, your brand tends to show up.

Another way to make your business brand-worthy is to implement strict content publishing guidelines. Thankfully, Facebook has made it possible for users to prevent posts they are tagged to from showing up on their timelines.
ALSO READ:
3. Use Tools to Grow Your Social Media Followers
You must have seen some tools advertising the capabilities of boosting your social media followers. While some of those tools make bold the claim, some don't.
However, as a business owner looking to build organic traffic and win the hearts of your audience, it doesn't make sense to use such tools.
You can use different kinds of tools to increase your social media followers. Here are examples of such tools to use:
Content Distribution Tools
These are dedicated tools or platforms that allow you to distribute your content across different platforms. For example, you can now cross-post from Instagram to Facebook and vice-versa.
You can also use third-party platforms like Hootsuite for the same purpose.
Analytical Tools
You don't just want to grow your social media following. You also want to be sure that you are getting the kind of social media followers you wanted.
For this purpose, it is imperative to use the best social media analytical tools. These tools help you get the following metrics:
The number of times people saw your posts/content on social media.

The age brackets of the audience that saw the content.

The analytical tool also helps you find out the time of the day that the content got the most engagement. That helps you to decide on the best time to make your social media posts.
4. Have an Influencer Marketing Strategy
No matter the time you decided to invest in growing your social media followers, the chances are that there are some other individuals that have beat you to it.
These people are called "brand influencers" both because of the large following they have on social media and because their audiences rely on the information and recommendations they make.
For this reason, investing in using the services of these influencers can be a better way to grow social media followers.
The idea is to pay these influencers to talk about your brand or whatever service you offer. Depending on the influencer, you may get to come live and talk about yourself or your brand. A brand influencer with excellent writing skills or oratory proficiency can help you generate massive sales.
5. Be a People-Centric Brand
Besides the service your brand offers, one other thing you must do is to "go all out to help people," especially your customers. You need a good customer care department to make this seamless.
When people are treated fairly, they have the urge to share the good news. When they do, they may also be inclined to tag your social media handles for people to check you out. That way, you grow your social media followers without even paying a dime.
ALSO READ:
6. Make Active Engagements and Strategic Collaborations
If you don't have a marketing budget, it is wise to seek other ways to increase your social media following. We recommend joining groups and online communities in your area of doing business.
You should also seek out experts in the same field and collaborate with them to share ideas that will help your target audience.
Final Words
Growing your social media followers takes time and often comes with a heavy expense. You tend to spend more money if you are running paid promotions or using influencer marketing.
Nevertheless, you can be sure of recouping the time and financial investments in the coming years, as the followers will continually patronize your brand.