Online business reviews can make or break a company. They have a huge impact on reputation and public image, and can have a dramatic impact on customer traffic. As a result, businesses have put in a lot of effort trying to accrue positive reviews, and high ratings. Some have even gone as far as buying or incentivizing reviews to artificially boost their social proof, earnings and ratings.
For businesses that feel pressured to go that route and solicit "non-organic" reviews, we want to issue this warning:
Not all reviews are created equal.
Organically generated (meaning honest and unsolicited) reviews may not always give you five stars, but in the long-term, they drive more customers to your business. Organic online reviews will give you a clearer picture of what your strengths and weaknesses are, and how you can better serve your customers.
In this article, we'll talk about the negative impacts of "non-organic" reviews, the benefits of "organic" reviews, and how to make the most of the reviews and ratings you're getting.
Why "Non-Organic" Reviews are Bad
#1. Fake Reviews Are Unethical
When people read product or business reviews online, they're doing some research in order to know where to spend their money. It only works if the reviews are honest and genuine, however.
Fake, incentivized, or solicited reviews make it harder to tell if a company is trustworthy, and if they're worth your money. A fake review may seem like it benefits your company, but it certainly doesn't benefit your customers.
If your product or service isn't that good, and you're having reviews written that say that it is, you're misleading your customers in an effort to swindle money out of them—something that would surely be frustrating if you were on the other end.
Of course, there are the rare cases where decent companies are trying to counteract false negative reviews, but you would be better served in those cases to hold the dishonest reviewer accountable (more on that later).
#2. Non-Organic Reviews Can Result in Customer Backlash
The reason you need to avoid the dishonesty inherent in non-organic reviews is because customers don't take too kindly to being deceived. Once they find out—and they usually find out, eventually—they will abandon ship pretty fast.
Customers don't tend to be very loyal to companies they feel are cheating them out of their money, and they're likely to leave additional negative reviews on their way out. Instead of seeking fake online business reviews, sit with your team to create a strategy for boosting customers' loyalty.
#3. Fake Reviews Can Tank Your SEO
Google isn't the fastest at noticing your treachery, but when they do, they're quick to drop the hammer. If you read Emenike Emmanuel's detailed blog post on Why Your Blog Deserve Google Penalty, you'd realize that Google is no joker in punishing misleading reviews.
Expect to see a dramatic drop in your Google search rankings if their algorithm determines you've got fake reviews on a site. And with Google's influence in the search engine market, you can't really afford to have them turn their back on you.
Sites that host reviews (like Amazon, Yelp, Google, etc.) depend on user traffic—traffic that quickly dries up if customers learn they can't trust the reviews on a site. So companies like Yelp are fighting back by cracking down on fake reviews.
Why "Organic" Reviews are Good
#1. Customers Trust Organic Reviews
Even when the reviewer doesn't declare that their review was endorsed (which they should), people can usually tell when online business reviews are a little too favorable.
The hollow marketing language, the unnecessary praise for mundane products/services, the unrealistically high ratings—all point to the lack of integrity in the reviews. Worst of all, when the negative reviews are consistent and specific in their criticisms, it's a dead giveaway that the hype is fake.
Modest and genuine online reviews, on the other hand, have a tendency to teach you more ways to endear customers to your business, and make them more likely to spend their money at your establishment.
Depending on the kind of online business you are going into, you may need to research what independent sites dedicated to sharing honest and unbiased reviews in that particular niche are saying.
For instance, if you want to invest in Binary Options, the best thing to do is to consult a binary options review site to know their trusted companies.
Organic reviews are almost like a recommendation from a friend, and they can have similar effects to your bottom line.
#2. Organic Reviews Can Help You Improve
Not every organic review will be positive. Some will inevitably reflect negative experiences and unfavorable opinions.
You don't want to ignore these voices, and you certainly don't want to silence them. You need to listen to your customers' reviews, and use them as a litmus test of how well you're performing. Most of all, you want to respond to them: show other customers that you care when someone has a bad experience, and you're taking steps to make it right. This can sometimes build more credibility than a flood of positive reviews.
How to Make the Most of Online Business Reviews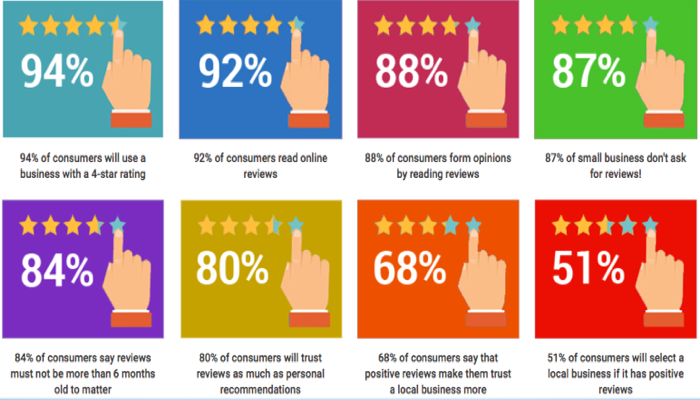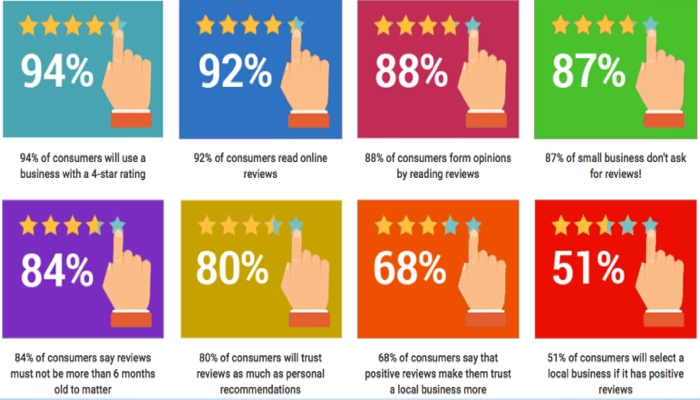 The best way to leverage organic reviews is in listening to them.
As we just mentioned, you want to respond (quickly) to negative reviews. When you respond try to remedy the situation, and reclaim the customer's good faith.
Incorporate the lessons you learn from negative feedback, and try to improve your productivity; stellar performances have a tendency to elicit positive reviews from the customers, all without you having to ask or offer compensation.
And, if you feel you need a little extra help managing all the different channels for reviews and ratings, you can always try an online review management service or customer review software to get an honest edge over the competition. Remember, honesty is the best policy, and trying to genuinely take care of your customer will serve your business best in the long run.
About the Author:
Danielle Adams is a freelance writer who works with various publications including Podium. In her free time Danielle enjoys exploring customer reviews, and trends.