Mining Monero (XMR) is an easy and efficient way to earn Monero coins. Whilst mining XMR can be done with your computer's central processing unit (CPU), some miners prefer to use their PC's graphics processing unit (GPU). In this guide, we'll explore how to mine Monero with a GPU. 
GPU: An Overview
Your computer's GPU is the hardware that renders and displays the graphics on your PC. In Monero GPU mining, your computer's GPU is used to hash blocks of Monero transactions. Upon successfully processing a block, you're awarded new Monero coins that have been 'mined' in the process. 

Generally speaking, GPUs come in two varieties, including: 
You can follow these instructions to determine which type of graphics processor you have. 

Whilst all computers come with a GPU, you may wish to upgrade yours so that you can complete more hashes. Some of the most recommended GPUs used by Monero miners include:
AMD R9 280X (approximately £215)
Sapphire Radeon RX 480 NITRO+ (approximately £296)
Radeon HD 7990 (approximately £310)
Mining Software
After you've secured your GPU hardware, the next thing you'll want to acquire is some Monero GPU mining software. Most XMR mining software can be downloaded online, but each software is compatible with different operating systems and hardware setups. Additionally, GPU mining software may be different depending on whether you have an AMD graphics processor or an NVIDIA graphics processor. Some of the most recommended GPU software includes: 
Related: How to Buy Bitcoin in Sydney Like a Pro
Monero Wallets and Monero Pools
Once you've downloaded your Monero GPU mining software, you may begin the installation. As part of the installation process, you'll be asked for two additional pieces of information. First, you'll need a Monero wallet to safely store your coins. 
XMR Wallet is a free web-based Monero wallet that is easy to use and requires no registration. Finally, you'll also need to join a Monero pool where the power of your GPU can be combined with others for a more streamlined mining experience. You can find a list of Monero pools to join.
Mining Monero with your computer's GPU can prove to be both fun and profitable. Use this guide to help you get started mining XMR today. 
XMR CryptoCurrency: Monero (XMR) Coin News & Reviews
Monero (XMR) is a relatively new player in the world of cryptocurrency. Since first being introduced to the market in 2014, it has made tremendous gains and has won over many crypto coin users for its fully anonymous transaction privacy.
But since the XMR cryptocurrency is still gaining traction and making its way through the news cycle, it's important to know where to reach out to learn more about this ever-evolving crypto coin.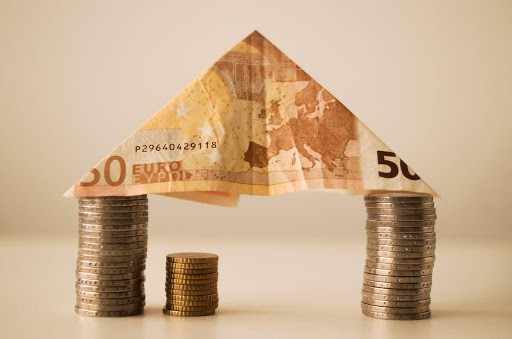 Here are three online hotspots where you can get the latest news and reviews on all things Monero. 
Related: A Guide to Investing in and Buying Gold Coins in Australia
1. The Cryptocurrency Exchanges
If you're looking for accurate, up-to-date information on the current value of Monero, you may want to turn to the cryptocurrency exchanges. Whilst each exchange has different levels of data on XMR, some offer a significant level of statistics to help you more fully appreciate the worth of this cryptocurrency. Some of our favourite online exchanges for getting the latest numbers on Monero include: 
Binance
Bittrex
Cryptopia
Tux Exchange
2. Cryptocurrency Publications
Monero news is spread widely over the internet, but some news sources are more credible than others. When looking for the latest on XMR, we trust these cryptocurrency news sites. 
CoinTelegraph
CryptoDaily
CoinDesk
3. Monero Focused Websites
A number of websites exist that boast the merits of using Monero. Some of them have places where users can review Monero, whilst others feature the latest news articles related to XMR. Still, others provide tutorials, introductory articles, and videos that explain how Monero works. WeespeciallyenjoytheseMonero-focused websites: 
Related: 4 Steps to Getting Bitcoin
Understanding Monero has never been easier thanks to the internet. If you're looking for the latest news and reviews on XMR, try browsing some of the websites in this guide. And when you're ready to buy your own Monero coins, use XMR Wallet to safely store your cryptocurrency.
Author's Bio:
Hitesh is a digital marketing strategist and entrepreneur with more than 12 years of experience in digital marketing, startups, branding, and customer acquisition strategies. Hitesh is the CEO and Founder of Reposition Group, which encompasses a number of companies in the digital sector including SEO.co.uk, Reposition.co.uk, and Bouncezap.com, amongst others.