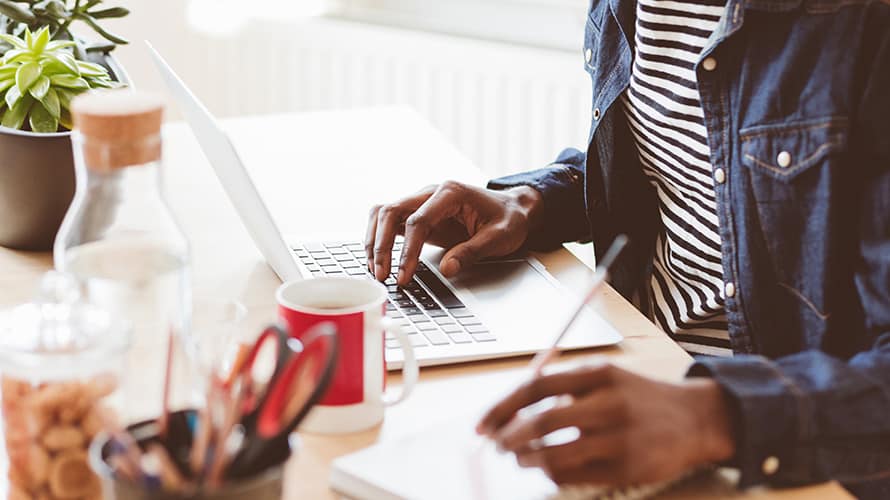 How can you make your sales letter more appealing, straight-to-the-point and highly converting? How long should a good sales letter be so that prospects don't burn out reading it? And what are the specific features that distinguish a boring sales letter from one that would make customers buy over and over again?
While it's important to make an "irresistible offer" in other to make your copy convert like most copywriting and marketing books, training and seminars would teach you, you need to know how to make the entire sales copy interesting and fun to read.
There's more to actually making your copy interesting, fun to read so as to make your potential customers read it from the beginning to the end in order to see what they stand to "gain". This is what a good offer does.
And if your sales letter is not written in a fun way, then, there is almost no chance in hell that your high "clicks", "high email open rates" or video "views" will increase your conversion rates.
So, how can you really make them hooked on your copy such that, they go through it till the end? Well, the following tips will help you achieve that when next you right copies or sales letters.
Elements of Highly Effective Sales Copies
1. A Compelling Headline
In fact, the headline of your marketing copy is one of the most important aspects of every sales copy. Get this wrong and even your "irresistible offer" will be ignored. You will experience zero click and high bounce rate.
When writing a compelling headline, you need to use this opportunity to program their mind to see the need to read your sales copy till they finally make up their minds to click on your "buy button."
Here's how to write a compelling headline:
You can use curiosity to make them want to read more by making an incomplete statement or sounding unique.
Making it useful (writing something that promises to make them gain)
You can also use urgency to make it more compelling.
Related: How to Write Powerful Blog Post Titles that Get Readers Hooked on Your Site
2. Don't Use Fancy Words or Complex Grammar
When writing a good copy, your primary goal is to make a prospect pull out their hard-earned money to pay for your stuff, take a particular action and not just read for fun.
So, don't bother yourself about using fancy words or trying to show your ability to write in complex language. If your choice of words is not the type your customers use when communicating don't bother using them.
Why do we discourage copywriters from using complex words in their marketing message? When you use complex words in your sales letter your prospects will find it difficult to really get the point you are trying to make. It makes them skip or just move on to do other things.
Why will anyone keep racking their brain to understand some complex language when there are lots of funs to catch on social media? The thing is, people's attention span is always dropping down due to many things begging for their attention.
This is why it's also important to use the type of spellings your audience are used to. For example, don't use:
– plz instead of please
– mhiz instead of miss
– nyt instead of night
– 2geda instead of together
– mrn instead of morning
Using shorthand writing is unprofessional and as such can distract your audience and pull them out of the story.
Although, one can use short hands like "Lol" in say, tweets. But, if it's a long form sales letter, don't worry about it if you are so certain not all your target audience will understand. This is because you will need their full attention to close the sale.
Related: How to Write a Press Release That Will Get Noticed
3. Know Your Target Audience
Researching about your target audience is essential to writing a good sales copy. You need to know and tap into their fears, innermost desires, fantasies and aspirations of hopes, so you can make your marketing message more interesting to them.
In addition, no matter whoever you're writing to, always ensure the constant use of the word "YOU" in your copy.
Think about it…
Why do you think I keep using "You" even though, I've probably never met you in person?
The answer to that question should make you use it more when next you're writing sales copies, especially if you currently don't. Doing so makes your target feel that you are talking directly to him or her.
Related: What I Learnt Growing a US Twitter Audience and How You Can Do It
4. Use a Sales Letter Template
Do you know of the popular A.I.D.A sales copy writing formula?
If no, it means:
A = Attention
I = Interest
D = Desire
A = Action
It's an old but still effective way of making people pay attention to what you want to sell to them. Although, there are other methods, this still comes handy when you utilize it too. If you enroll for our Blogging Business Masterclass, you will get the best 5 sales letter writing formula used by the best copywriters in the world.
And for this template to appeal to your audience. You need to know their fears, dreams, desires and hopes too. Re-read this for better understanding.
5. Be Clear and Simple
Just go straight to the point when writing your copy. You don't have to overstate, overwrite or leave words that can be cut out. As much as you can, avoid the overuse of "That" in your copy because it weakens the power of whatever you are writing.
Make sure every single word has an essence or purpose. A word like "Because" can be used powerfully to state a point and drive your point home in the most convincing way because it will showcase to your readers why you want them to take a definite action.
Just like Albert Einstein has a famous saying that goes; "If you can't explain it simply, you don't understand it well enough".
A difficult copy will hardly convert as expected. You don't want your prospects sending inbox or typing unnecessary questions in the comment section of your ad that would have been answered already or even end up buying from your competitor because they have a similar offer and you couldn't make your point clear enough to make them buy from you.
Related: How to Create the Perfect Information Product that Sells Like Crazy
6. Use Stories
People don't only have the tendency to read stories. We are wired for stories. If you want to constantly create stellar sales copies that sell like crazy you must learn how to tap into this psychological loophole to your advantage.
But then, you need to make sure it's a truthful and thought-provoking story. I mean, a story of something they can read and be like "this is so me." Or even think you know everything about their life.
Related: 5 Best TED Talks on Brand and Corporate Storytelling
In my upcoming training, I will be giving out STORY MADE EASY – Story-based copywriting strategy as a bonus to participants. Be there!
Let's know your biggest takeaway from this article.
RECOMMENDED