How do you grow a blog from zero to your first $3,000 online in 90 days or less? How does it really take to make money blogging? And how do you build a highly profitable blogging business that can earn you over $3,000 in 3 months?
What I'm about to share with you will completely change your life and business if you agree to act on it. Blogging business is one of my most recommended online businesses that guarantee time, money and location freedom.
Please, be aware that I'm not asking you to do what I've not done. I'm a walking-proof that you can make tens of thousands of dollars annually blogging from the comfort of your home.
Before you start overthinking it, US$3,000 in 90 days is possible if you are able to make an average of $1,000 monthly.
If you focus on writing quality reviews of products you partner with an affiliate marketer, push highly targeted traffic to your eBooks on Amazon, create a value-based online course and offer services you are damn good at, earning $3,000 in less than 90 days won't be a hard nut to crack. 
Do you get the gist now?
Good!
But before I dive right into it, a little disclaimer, please.
Disclaimer: I'm not giving you any guarantee that this alone will work for you, especially if working hard for what you want irritates you. I have a detailed training that will walk you through this. Check it out here.
That said, let me continue.
In this article, you will learn how to legitimately make extra income online blogging in 2021.
Here are the 7 important things you should focus on if you want to make at least $3,000 in the next 90 days from the business of blogging.
1️. The foundation of your blog
It's harder trying to re-optimize a blog that was messed up at its early stage compared to starting it right from the beginning.
This is why I always advise newbie bloggers to stand on the shoulders of successful bloggers anytime life avails them the opportunity to meet one.
When I started EntrepreneurBusinessBlog.com in 2016, I made a lot of silly and avoidable blogging mistakes.
There was nobody to point me in the right direction. As a result of these mistakes, I had to spend many more years correcting them. Some of them I had to live with because touching them can result in having missing links to every tag, images and articles connected to the blog.
The easiest way to harm your blog growth is to keep having multiple broken links. The dangers of having broken links are numerous. It will harm your user experience and Google can penalize your website for it.
One of the reasons why your blog deserves to be penalized by Google is having multiple missing sitemap and broken links.
To start a blog, you will need to use only reliable tools. Here's a page where you can get all my recommended blogging tools – Our carefully handpicked blogging tools.
ALSO READ:
2️. The quality of your content can help you make money blogging
Google loves quality content. People love to read quality content.
What makes a blog post quality content?
It's super simple… For a blog post to be considered quality content it must be relevant to your target audience. It must exhaustively answer all the burning questions in the mind of your audience over that particular keyword.
If you are always rushing to publish an article without asking yourself "what problem is this blog post going to solve?" and be clear on it, I'm sorry, your journey to making millions from blogging will be a mirage.
Take for instance you want to build a blog that is focused on JVZoo and WarriorPlus software reviews…
Your No. 1 goal should be to answer every question that users might have as it regards the software you choose to write on. The other day I shared with you two strategic ways you can make money on JVZoo.
If you get it right, you will be amazed at the number of people actually searching for those products. Guess where they will land? Your blog!
ALSO READ:
3️. One niche blog
One of the biggest mistakes newbie bloggers make is that they try to scatter their focus. They want to make money blogging fast but they are still busy running after every shiny objects.
In less than 2 years of blogging, they are already running two or more blogs when the first one they created is still struggling to breathe.
Some of them use one blog to talk about politics, business, local news, celebrity gossip, health, education, etc., and they are wondering why their blog isn't making money at all.
When you try to blog about everything, the resultant effect is that you will confuse your audience, reduce your ranking on search engines and advertisers (that would have paid you for sponsored posts) won't work with you.
If you want to start a highly profitable blogging business I would advise that you pick a viable niche and go all in. This will help you in mastering how to craft a better brand identity for your blogging business.
Once you pick a niche, resist every temptation to scatter your focus.
For those already warming up to ask me the niche I would recommend, here's my best advice for you…
Pick a blog niche that aligns with your passion, expertise or life experiences.
By so doing, you will NEVER run out of what to write to keep your blog fresh like freshly baked bread. In a split second you can come up with blog post ideas.
ALSO READ:
4️. The CPC of your blog niche
What influences CPC is the advertising budget of companies operating in your niche.
The more people are willing to spend money to rank for keywords in a given niche, the higher the CPC will be.
For the sake of those that may not know what CPC means, I will tell you for free. CPC is the acronym for Cost Per Click.
If your goal is to make at least one million cash in the bank in the next 90 days, focus on writing articles that rank for keywords with high CPC.
Here's what happens when your blog ranks for keywords with high CPC…
You will make a lot of money if you are monetizing the blog using Google AdSense and those companies with huge advertising budgets wouldn't mind paying you a fraction of what they would have paid Facebook, Google AdWords and other advertising platforms by sponsoring a post on your blog.
But I must warn you…
Ranking a new blog for keywords with high CPC is not a walk in the park. You must be ready to build quality backlinks to your articles, get massive traffic and devote all your attention to outperform your competitors.
How do you dramatically increase the CPC of your blog?
It is by targeting and ranking for keywords with high CPC. When you get more traffic to your blog from tier-1 countries like the United States and the UK, you will experience an increase in your CPC. That will be a big win for you if you are monetizing your blog using Google AdSense.
ALSO READ:
5️. Your target audience will determine how fast you will make money blogging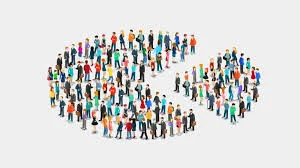 Who's the target audience of your blog? How do you grow a massive blog audience without necessarily outspending your competitors?
Firstly, let's talk about who a blog audience is.
A blog audience is a group of people who visit a blogger's site and return to the site from time to time. You develop your blog audience over a period of time by constantly giving them value.
If you are not clear about who your target audiences are, you diminish your chances of making money from your blog real quick.
Are your audience small business owners, aircraft engineers and companies, health workers, Europeans, Americans or even Africans?
While what you are teaching might have a mass appeal, wisdom demands that you serve your core audience first then others can follow.
For instance, my target audiences are not Africans on the African soil by demographics but I still have these people visiting my blog. We have readers from the United States, the United Kingdom, China, Philippines, Australia, New Zealand, Hong Kong, Malta, Bulgaria, UAE and other parts of Europe and Asia.
When I want to address my local audience, I use my Facebook community, The Excellent Entrepreneurs' Network and when I want to address my blog audiences, I use my blog.
Why? I have learned to focus on what moves the needle in my blogging and digital marketing business.
Bloggers that don't understand this will continue to struggle in their attempt to make money online.
If you are running a local business, you should be using local SEO to win clients in your industry.
With just a US$10,000 investment in creating mind-blowing blog content that is well-optimized for local SEO, any local business in the United States should be able to dominate search engines for keywords that matter to their brand in 90 days. Unfortunately, I don't know why some of these big brands that can afford it aren't doing it.
ALSO READ:
6️. Traffic! Traffic!! Traffic!!!
The lifeblood of every blog is traffic.
Your blog is as good as dead if you're not getting traffic to it.
And of course, traffic is not enough if it's not quality traffic.
A blog that generates 7,000 highly targeted visitors in a month will always outperform one that generates 20,000 random visitors/bots.
This is why you must be careful when buying traffic.
Let me also add this…
Social traffic doesn't have the same weight as search engine traffic. So, it's in your best interest to learn how to do search engine optimization so that Google will always smile at you each time you publish a new blog post.
How do you generate massive traffic to your online course, e-commerce store or even to your digital agency website in the United States, the UK and Australia?
It's very simple. Focus on optimizing for keywords that your audience is already searching for online by giving a direct answer to the questions they ask on search engines.
ALSO READ:
7. Adequate expert advice can boost your chances of making money blogging
This is unarguably the most important thing you should do when aiming to start a blog that could generate at least $3,000 in the next 90 days.
There's a whole lot you can't get by just surfing the internet and watching random videos on YouTube.
Having an expert like Emenike Emmanuel who understands how to really make thousands of dollars blogging is a huge advantage.
With the help of an expert, you will know what to focus on, what to avoid and how to really create a highly optimized blog post that will rank on the featured snippets.
Blogging is beyond just creating content and hoping that Google smiles on you. You need an expert that will constantly look at what you are doing to be sure you are on track.
One expert advice can save you many years of regrets.
There are many people out there who have used my expert advice to grow their blog into a cash-printing machine.
It makes me happy to see how writing has helped them build a thriving business. The same can be your story in the next 90 days if you act on my advice here.
ALSO READ:
I hope you got value from this?
Go ahead and share it with your audience.
Would you want me to personally coach you to start making thousands of dollars as a blogger? Check out my Blogging Business Masterclass or send me a WhatsApp message to learn how to make money blogging – +2347036251361.
Watch the video below, "How to Choose a Profitable Blogging Niche."