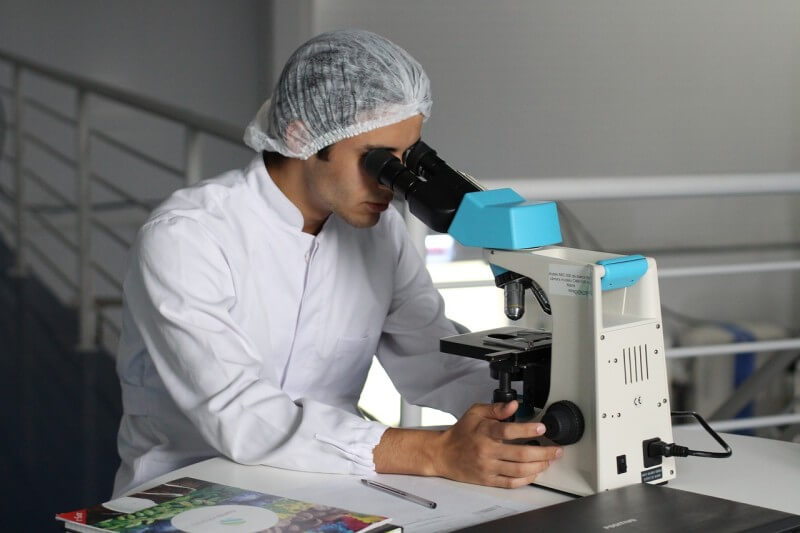 Pharmacists should know that their income is not limited to salaried jobs at a hospital or pharmaceutical company if they learn to explore various relevant business ideas. There are so many business ideas you can venture into and make money from.
In fact, your knowledge as a pharmacist puts you at an advantage ahead of others. How you know is that you will have access to some highly lucrative jobs that ordinary people can't venture into. If you've always desired to start a pharmacy business, we will show you the profitable opportunities suitable for pharmacists.
In this article, we will be looking at some of the most lucrative business ideas for pharmacists.
1. Start a Cosmetic Line Business
As a pharmacist, you can open a cosmetic line business. Right now, the cosmetic industry is filled with harmful products that are damaging to the human body in the long run. Most people may not have any idea of the harmful nature of these products or what to do.
Imagine breaking into this market as a pharmacist, and choosing to have only healthy products in your store. People who seek original products and are serious about personal care and hygiene will come flocking in.
2. Product Marketing / Brand Influencing
As a pharmacist, you can become a product marketer or brand influencer for drugs, cosmetic products, or medical equipment. Of course, to grow as a professional in this business, only influence reliable products. The product or brands you choose to market must tested and verified.
Brand influencing becomes easier for you if you learn how to use storytelling in your product marketing.
3. Become a Medical Writer
You can also become a medical writer for magazines, newspaper publications and even health blogs. There are terminologies used in the medical world that are almost impossible for the layman to interpret. But as a pharmacist, these terminologies won't be difficult for you.
Imagine you coming in with your writings, in a way that simplifies these medical terms for all and sundry. That's a great business for you as you will always get good reviews and thus always be in demand for medical write-ups.
It is easier to become a freelance writer today than it was in the past.
4. Online / Mobile Pharmacy
Just as we have online stores where people go to shop for just about anything, online/mobile pharmaceutical stores are fast becoming a thing. You can have your own medical online store. Your social media page can also be used to showcase and sell your products.
Remember, people buy online for convenience amongst other things. So, imagine you have an online store where people can purchase their doctor's prescribed medicine. How about using your online store to sell adult products that some people feel too shy to purchase physically? Think about it. You will probably be averaging millions of dollars annually.
You can check out this article to learn how to set up your own retail online store at the most affordable cost.
5. Start a Medical Delivery Company
Delivery companies exist today because of the globalization of online businesses. In the same vein, we can also have medical delivery companies that specialize in delivering medical supplies only.
Imagine a patient needing a rare blood type which sometimes can be in short supply in different hospitals, and your delivery company is able to deliver it within short notice.
There might not be a lot of competition in this field at this time, so you can consider exploring it.
Also Read:
6. Open a Specialized Pharmacy
You can also decide to run a specialized pharmacy business. This pharmacy store will specialize in selling specific products for specific health conditions only. For example, a pharmacy store that only caters to heart issues, eye issues, children's health issues, or women's issues.
Having a specialized pharmacy makes people trust you more. They will see your business as a specialist. Many people will prefer to buy from you than buy from a general pharmacy store.
7. Open a Medical Supply Store
Medical supplies are also a huge business line to explore. It's one of the most profitable business ideas for pharmacists today. Millions of medical supplies are used every day. From cotton wools, syringes, medical gloves, tourniquets, Petri dishes, EDTA containers, etc., the numbers are enormous.
If you have the finances, consider going into the medical supply business.
8. Open a Vet Pharmacy
A vet pharmacy is also like a specialized pharmacy as you are only dealing in animal drugs, products, and supplies. You can run a vet pharmacy business where your store is a one-size-fits-all store for everything animal drugs and supplies.
In the United States, about 86.9 million homes own a pet. These pet owners would rather go to a specialized vet store than general stores for their pet supplies. There's a lot of money to be made here.
9. Start a Pet Insurance Company
In a survey conducted in the United States, it showed that about 44.6% of pet owners have pet insurance policies.
According to the North American Pet Health Insurance Association's (NAPHIA) report, about 2.57 million dogs were insured, and about 531,000 cats were insured in 2020 only. By 2021, that data had increased to 3.25 million dogs and over 700,000 cats insured.
This goes to show you that it is a budding and blooming industry to venture into while it is still early.
10. Open a B2C Pharmacy Store
You can open a B2C pharmacy business. Your job is to sell medicine and other medical products at the retail level to earn a good income.
You can employ one or two assistants or fellow pharmacists to help in the day-to-day running of the business. Here the business might be a little slower, but with higher returns.
11. Open a B2B Pharmacy Store
Opening a B2B pharmacy business will be a great idea. Here, you will focus on selling at the wholesale level to other businesses like smaller pharmacies and hospitals.
You need to also have employees to cater to your growing customer base. Your profit margin is lower than B2C pharmacy stores. However, the business grows faster because customers purchase in bulk.
12. Start a Drug Research and Development Company
If you are interested in the field of research, you can start a company that deals in drug research and development.
There are different grant bodies, angel investors, and venture capitalists, that would be ready to fund your business idea. To attract angel investors, you must be able to convince them with a good medical business plan.
13. Start a Medical Consulting Service
We live in a world where people most times may not want to visit the hospital but engage in self-prescription which is dangerous to health.
You can have a consulting service business as a pharmacist. Through your platform, people can easily reach out and have the appropriate drugs prescribed for them. This is one of the most lucrative business ideas people are always willing to pay pharmacists for.
14. Start a Sanitary Pad Manufacturing Company
As a pharmacist, you can also consider delving into the feminine hygiene market. In 2022, the global sanitary napkin market reached US$ 25.6 Billion and is expected to reach US$ 34.0 Billion by 2028.
The sanitary pad business is a forever booming business as it is always in demand. Do your research about this business to see if you have the resources to pull it off. If you do, write a good business plan, get investors, and launch immediately.
15. Start a Cosmetic Manufacturing Company
You can take it a step further by starting a cosmetic manufacturing business. Without doubt, this is a booming industry.
Globally, the cosmetic (personal care and beauty products) business has been forecasted to experience an increasing growth of about 24.18% between 2023 and 2028. Carry out your research on this business idea and launch out.
Also Read:
16. Start a Health Blog
You can create a health blog where you share tips about health and wellness. Drug components, biochemistry, metabolism, effect of these drugs, drug abuse, etc., are things you can talk about in your blog.
People between the ages of 40 and above are very conscious of their health. They are constantly looking for the information you will share.
Once you start generating decent traffic to your blog, consider different ways of monetizing the blog. Take a quick look at different ways you can make money from your blog.
17. Create a YouTube channel That Reviews Pharmaceutical Products
On average, product reviewers in the United States make about $100,000 – $150,000 annually. You can open a YouTube channel and go into medical product reviews. From drugs to medical equipment, medical supplies, etc., you can review many things on your channel.
There are different ways to make money from YouTube once you start getting traffic and attention from brands. The process might be slow, but trust the process, once you get the hang of it, you are good to go. However, your journey to becoming monetized will be faster if you understand how YouTube SEO works.
Conclusion
Pharmacists passionate about their discipline can consider exploring any of these business ideas. This article is proof that you must not have a salaried job in order to maximize the skills you acquired. Take time to read through this article again, gather as much information and kick off your business idea.