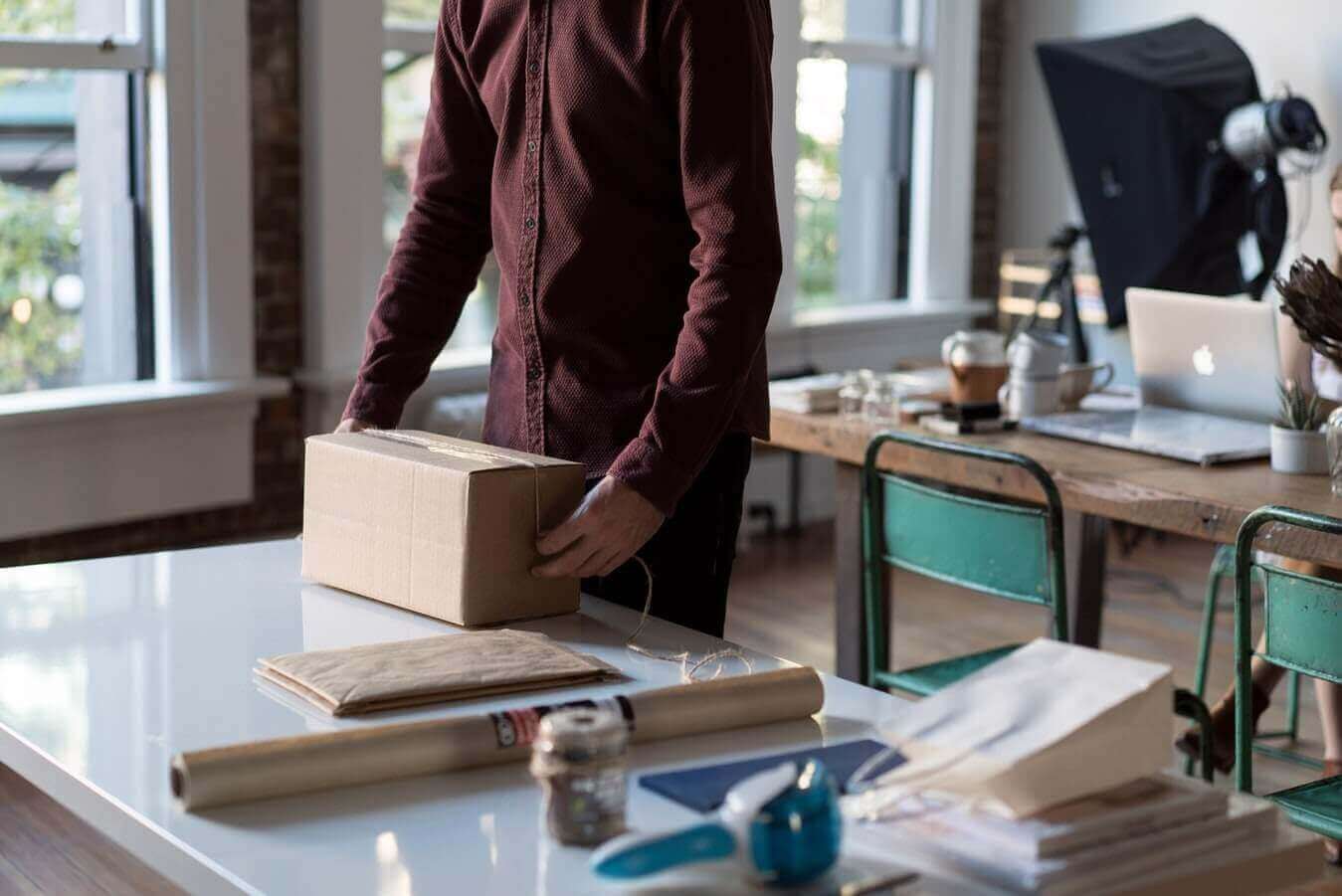 What are the key tasks you can outsource as an e-commerce business owner? Why is it necessary to outsource these daily routines when running an online business? And how can one get started in outsourcing services online to save time and reduce cost?
As a business owner, you're probably used to wearing a lot of different hats. That's par for the course for most entrepreneurs. You put in the work, and eventually, it will pay off. However, in the e-commerce world, there are dozens of moving parts, and the fact of the matter is that you personally won't be able to effectively micromanage every detail as your business grows.
Knowing when to hire help is a hard decision to make and oftentimes, e-commerce store owners need help before they can reasonably afford it. This is why larger companies are 66% more likely to outsource than small businesses.
Furthermore, once outsourcing is on the table, it can be hard to justify passing along duties you've been managing on your own. However, outsourcing isn't just beneficial for e-commerce businesses — most would argue that it's a necessary component because, in the end, you would have succeeded in creating an in-great experience for your customers.
In the United States alone, over 300,000 jobs are outsourced annually and the primary reason 70% of them outsource their business processes is to reduce cost.
How about in the United Kingdom? 42% of UK businesses are outsourcing their marketing to freelancers and digital marketing agencies that can work from any part of the world.
How do you know when to make that jump, and what are the best tasks to outsource? Let's break it all down.
Why Should You Outsource in Your E-commerce Business? 
"The outsourcing industry is a $6 trillion global industry. There's a reason for that. Outsourcing is much cheaper than hiring employees. It's a way to get the skills you need without paying a fortune. Plus, 78% of businesses feel positive about their experience with outsourcing. However, this isn't an article about the efficacy of outsourcing; it's about why you, as an eCommerce business owner, need it." – Andrew Nelson, Employee Training and Important Employee Benefits Consultant.
When creating an eCommerce company it is always better to outsource your web servers because you will have more flexibility to meet demand.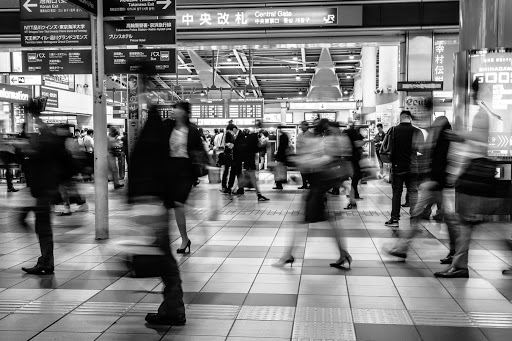 For one, you need time to focus on the core of your business. Outsourcing allows you to offload some tasks so that you can maximize the time and effort you put into increasing growth and revenue. If you're asking whether it's time for you to outsource, here are a few things to consider:
Is your business growing really quickly?
Are you dropping the ball on customer service?
Do you want to expand, but you aren't quite ready to hire employees?
Is your eCommerce business failing because you don't have the right skills?
If you answered "yes" to any of those questions, it's time to consider outsourcing. But what types of things should you outsource?
What to Outsource in E-commerce Marketing
Does your business need to do outsourcing, why or why not, if yes, which parts of your e-business are likely to be outsourced? As a rule of thumb, it's a good idea to outsource the things that you aren't good at so that you can focus on the things that you are. Second, outsource anything that's a time suck for you. Here are some possible things you could outsource in your eCommerce business:
1. Social Media Marketing
Social media marketing takes up a lot of time, and there are freelancers out there who specialize in social media copywriting so that you don't have to. Just make sure they understand your brand and create posts with consistent messaging.
ALSO READ:
2. Blog Post Writing
Web content is essential for SEO and branding, but writing blogs takes a lot of time. Hiring a ghostwriter can be cheap and effective when you find the right person for the job.
You can reach out to Emenike Emmanuel if you would like the writing team of his digital marketing agency to work with you. Hire ghostwriters here.
3. Administrative Tasks
If you do nothing else, look at hiring a freelance virtual assistant to help you manage the more menial tasks. Virtual assistants can serve as a sort of a catch-all for all the odds and ends. They can take over things like:
4. Outsource Email Marketing in Your E-commerce Business
Email is vital for keeping in touch with your buyers and following up with purchases. It's also an excellent avenue for growth. 
However, it could be time to call in an expert if you aren't getting high conversion rates. Alternatively, if you're getting the results you want with you at the helm, you can still outsource the most time-consuming tasks, like email list scraping.
With email scraping software, a dedicated team of experts will do a great job in getting active email addresses that are more likely to respond to your offer.
Even though you've outsourced the handling of your email marketing campaigns, you might still want to continue to use your chosen email marketing software. Emenike Emmanuel highly recommends, Getresponse and Constant Contact.
5. Outsource E-commerce Order Fulfillment
At some point, you'll need to move your products outside of the closet or garage. Outsourcing order fulfillment is one of the most essential components to outsource when the time is right. 
Most e-commerce companies outsource order fulfillment when marketing and other business growth functions begin to take a backseat or simply when there isn't enough space to store your current product.
ALSO READ:
6. Accounting and Bookkeeping Duties
Most companies hire a bookkeeper pretty early on because it's an essential part of running a business. However, outsourcing versus hiring saves around 18% in total costs.
Most business owners actually think that using cloud-based accounting software automatically immunes them from having to outsource their accounting and bookkeeping duties. But this is not entirely true.
Certified Public Accountants understand the clear difference between accounting and auditing, and as such, will be in a better position to handle your accounting and bookkeeping services if you can afford their service.
 7. Customer Service
If your customer service is flopping, your business will, too. You can outsource this crucial part of your business to a call center, a home call agent, a freelancer, or an online chat agency. 
Alternatively, you can look into chatbots to pick up some of the slack. Here's a perfect guide on how to set up your customer service to be sure they are worth the money you are going to pay.
8. Graphic Design
Go with experts in graphic design. Maybe you can figure it out, but you'll save yourself a lot of headaches by hiring a professional versus trying to create amazing graphics in Microsoft Paint or trying to learn Photoshop.
9. Product Photography
Just like with graphic design, a professional photographer can give you precisely what you're looking for without any issues on your end. Trying to take your own photos and make them look amazing can be frustrating, challenging, and time-consuming.
10. Paid Ad Management (Like Google PPC or Facebook Ads)
Running paid ad campaigns takes a lot of time. From research to creation, to analyzing the results, it can be overwhelming. Beyond being something that's better left to the experts, there are many other reasons why you should outsource the management of your advertising campaigns to PPC professionals.
11. Search Engine Optimization (SEO)
This is one of the most important things for you to have nailed down. Maybe you taught yourself by reading articles, but if you still aren't ranking in Google, you're going to suffer. 
Outsource the SEO setup to an expert and have them get some backlinks to your e-commerce web store. Even just a temporary push here can be beneficial.  
There are even more places where outsourcing is possible. Look at your business and find the things that are outside of your scope or that are wasting your time and start outsourcing those things.
ALSO READ:
Outsourcing in E-commerce: How to Get Started
There are several platforms online for hiring freelancers. Upwork, Fiverr, FlexJobs, and even LinkedIn all have freelancers looking for work. You can also do a quick Google search for the things you need outsourced and find companies out there offering what you need, including fulfillment.
With the fast-growing impact of digital technology, it's now easier than ever before to spot the most outstanding order fulfillment company in the United States.
There are several companies and people out there offering services to e-commerce business owners, just like yourself. Don't wait until you're totally burnt out to outsource. Start simple and grow your business while you focus on the things that matter most to you.
About the Author:  
Sam Willis is an accomplished business consultant with more than 5 years of professional business writing. He helps business owners calculate company worth and learn how to sell their business to get paid the maximum value for their company.