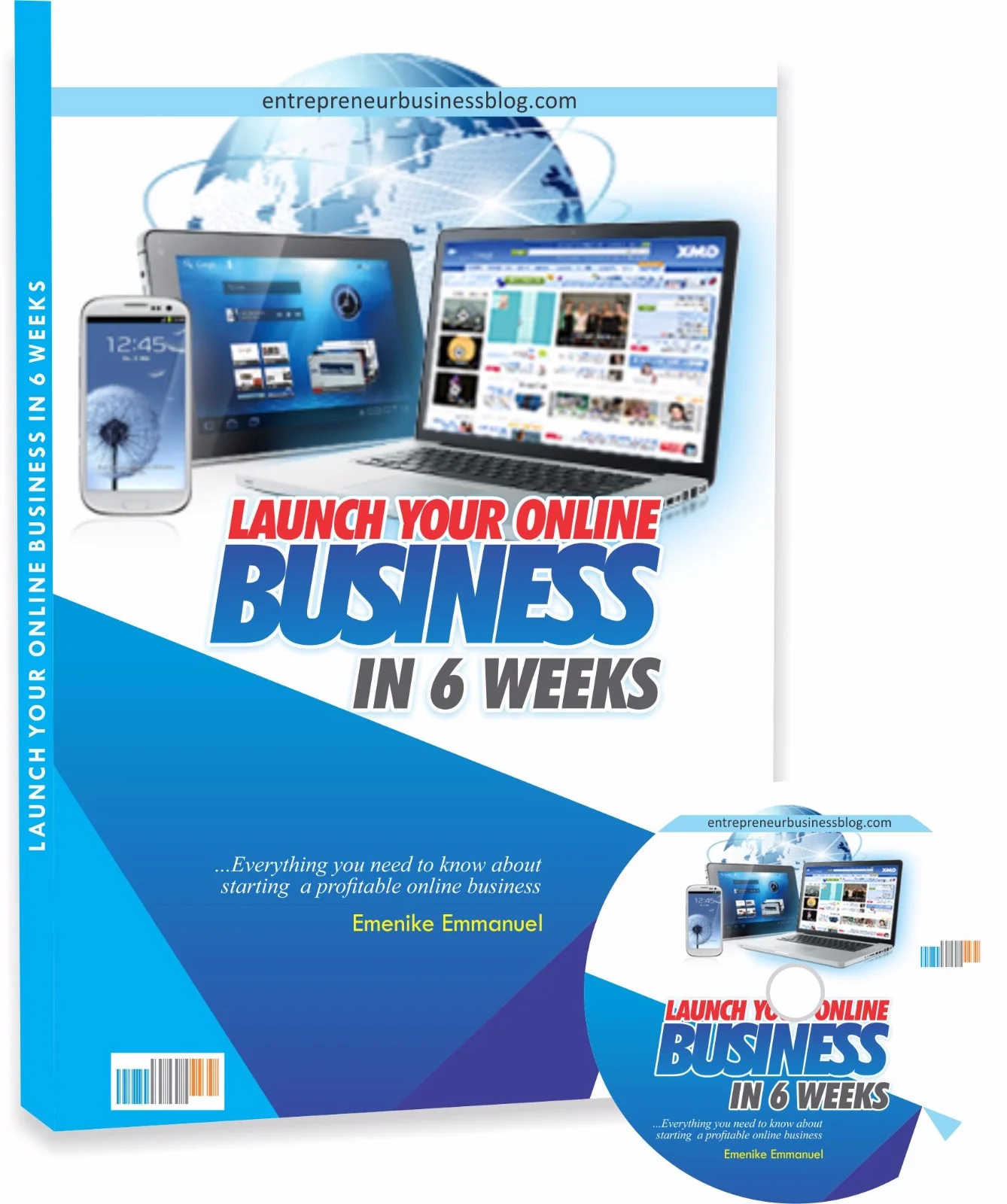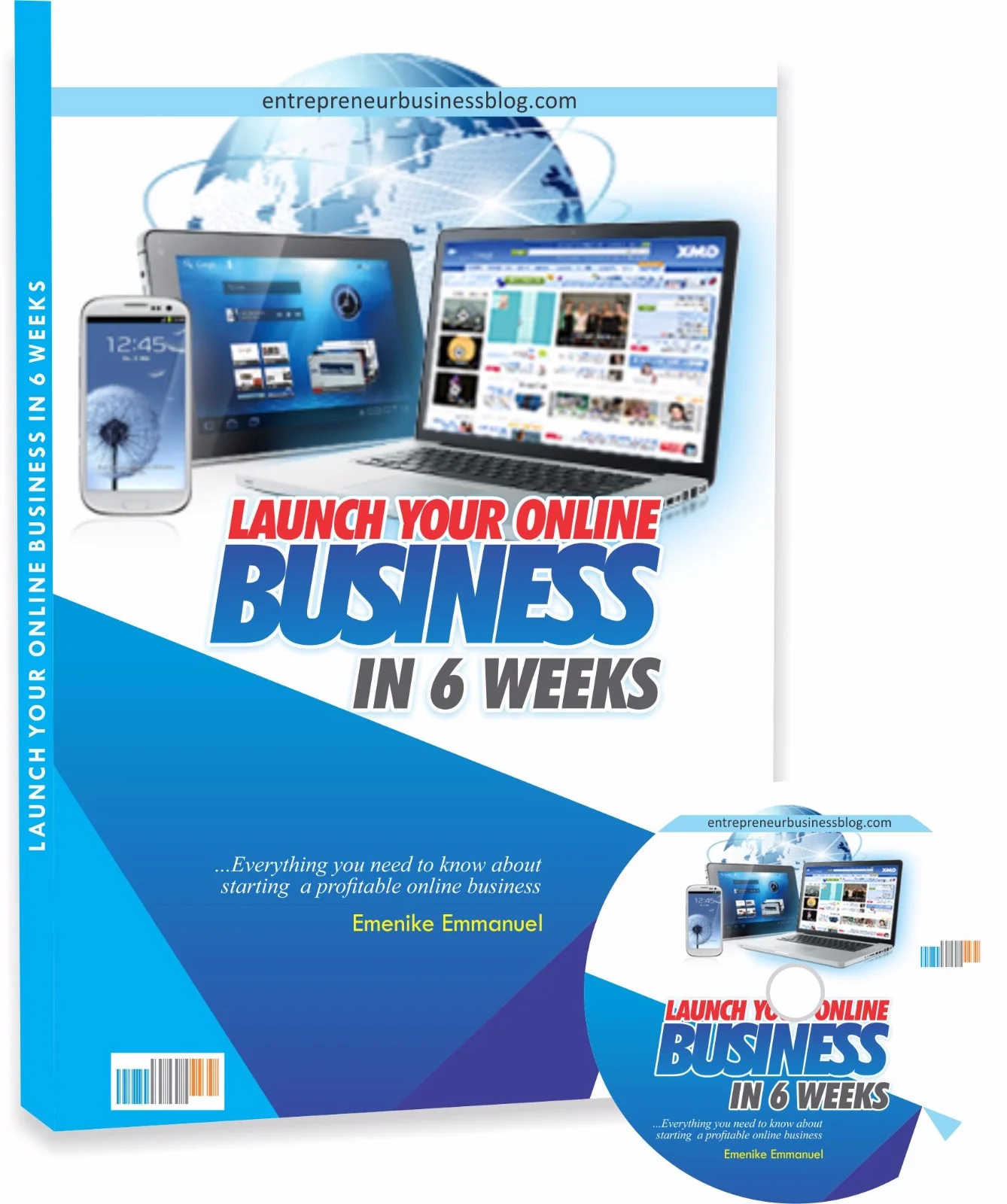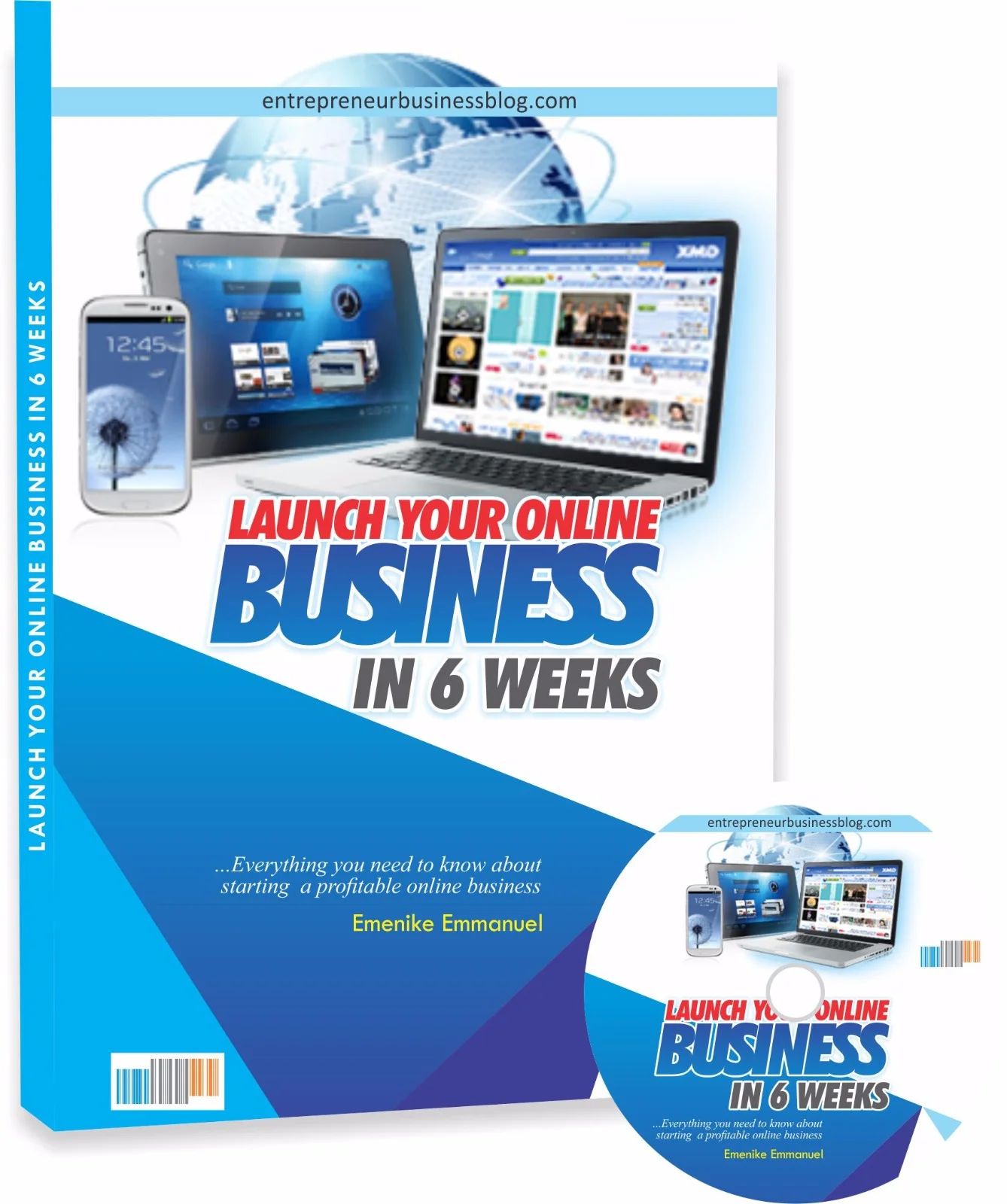 This digital course shows you everything you need to know about launching a profitable online business in 6 weeks or less.
Would you like to learn how to start a business or bring your existing business to a platform that gives you the opportunity to make money in different currencies?
Would you like to own a business you can start, manage and grow from anywhere in the world, a business that can earn you money while you sleep and a business that gives you freedom to determine how much you want to earn?
If your answer is yes, then I make do to inform you of my willingness to help you achieve that in the next 6 weeks, beginning this April, 2017.
There has never been a better time to start a profitable online business or take your existing business online with a touch of professionalism than now. So if more money, more time to spend doing what you love and more freedom to live your dream life interest you, I encourage you to take a moment and go through the outline of this digital course as shown below. I have also added 5 awesome bonus packages you will be very grateful to me for. I bet you these 5 bonus packages alone are worth more than what you will pay for this course.
In 6 weeks, at one module per week, I shall be teaching you everything you need to know on how to start, manage and grow a profitable online business. It doesn't matter if you are new to business or already running a physical business, this course has got you covered.
Here is the detail
Module 0

:

Welcome to Launch Your Online Business
You will get a welcome email note from me as soon as your payment is confirmed. In it you will find a bit information about me, what I do for a living, all my contacts, about this course (which you will also get the upgraded version every year), the first freebie, an action plan checklist to ensure you complete the course and succeed in this primary goal of launching your online business and a link to our closed Facebook group so that you can begin networking with other students who will inspire and of course, challenge you to be your best.
Module 1

: How to Know the Right Thing to Sell and Professionally Sell It to the Right People
I will teach you my exact strategies for identifying what product or service to sell online so that you don't keep wasting money, time and energy running unprofitable A/B testing of too many business ideas. In addition to that, I will also show you how to professionally sell those products or services to the right people. If you already have a profitable product but you are struggling to make sales, the second phase of this module will be very helpful to you. Customers detest handing their money over to anyone they perceive to be an amateur.
Module 2

: 5 Basic Steps to Creating a Profitable Online Business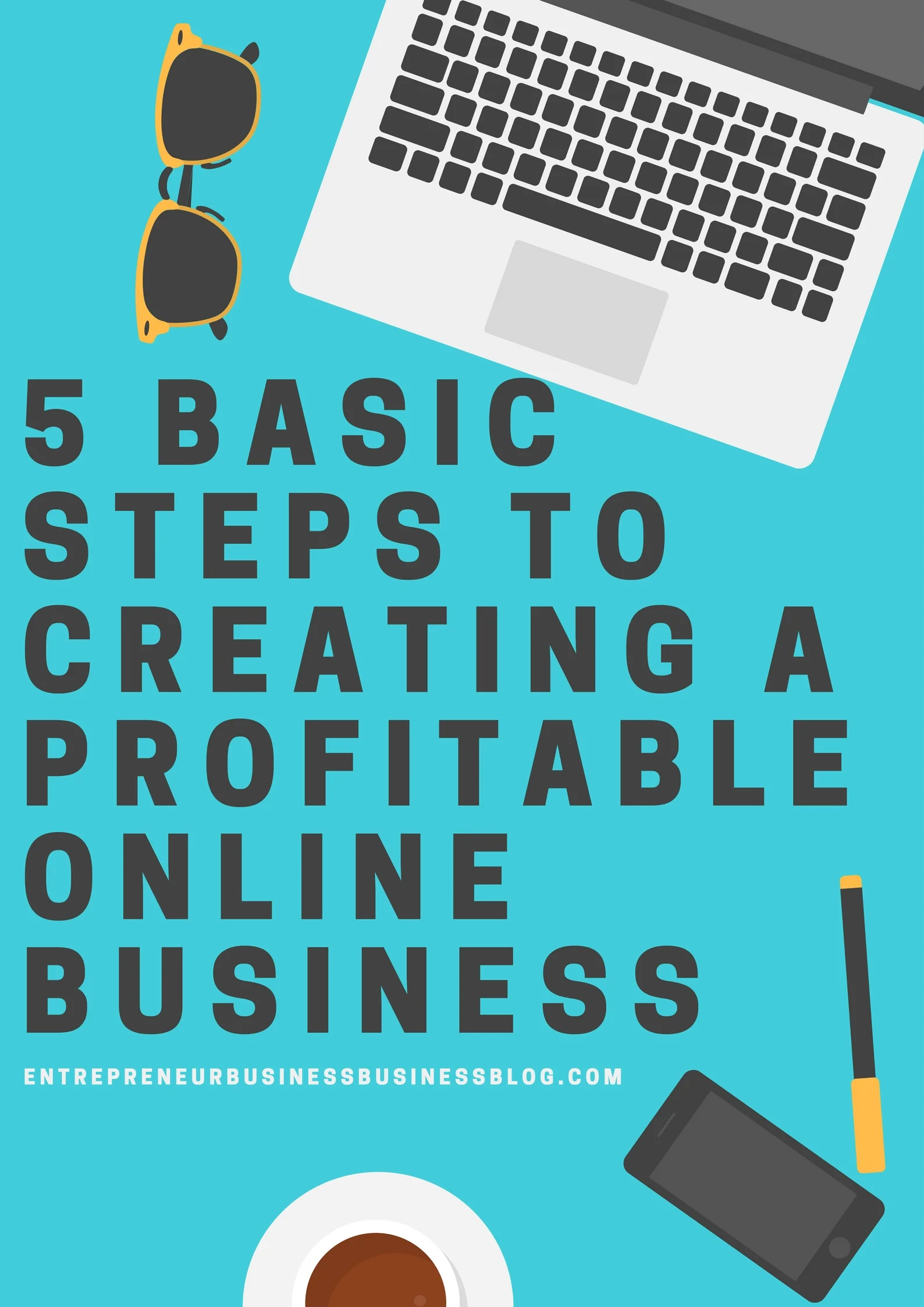 When the guess work is gone, you need a path. This path designed in 5 steps is what determines if you will make money on auto-pilot or not. Online entrepreneurs who ignore these steps are the ones that struggle most to make a living online. My job here is to show you what those 5 steps are and how to integrate them into one spot.
Module 3

: 5 Things You Need to Do Consistently, Before, During and After Your Online Business Launch
What differentiates a successful online business from the struggling ones is primarily a function of what you did before, during and after you've launched it. Your lesson in this module will come in three phases: pre-launch, launch and post-launch. Never has it been this easy to predict the future until you see and learn these 5 things. This module is so important that if do what you are supposed to do after you've launched before you launch your online business, you end up wasting your resources. I see a lot of online entrepreneurs guilty of this – but you can be different.
Module 4

: How to Stand Out in a Crowded Market
No matter the industry or niche you wish to venture into, you are not the only entrepreneur there. Some of them there have more connection than you, are more skilled and experienced than you and are already controlling a huge part of the market share. So if you must win, you need to be shown how to stand out. I will show you what experts did and are still doing that makes them easily recognized and of course considered the best people to do transaction with online.
Module 5

: Expert Strategies to Effective Content Creation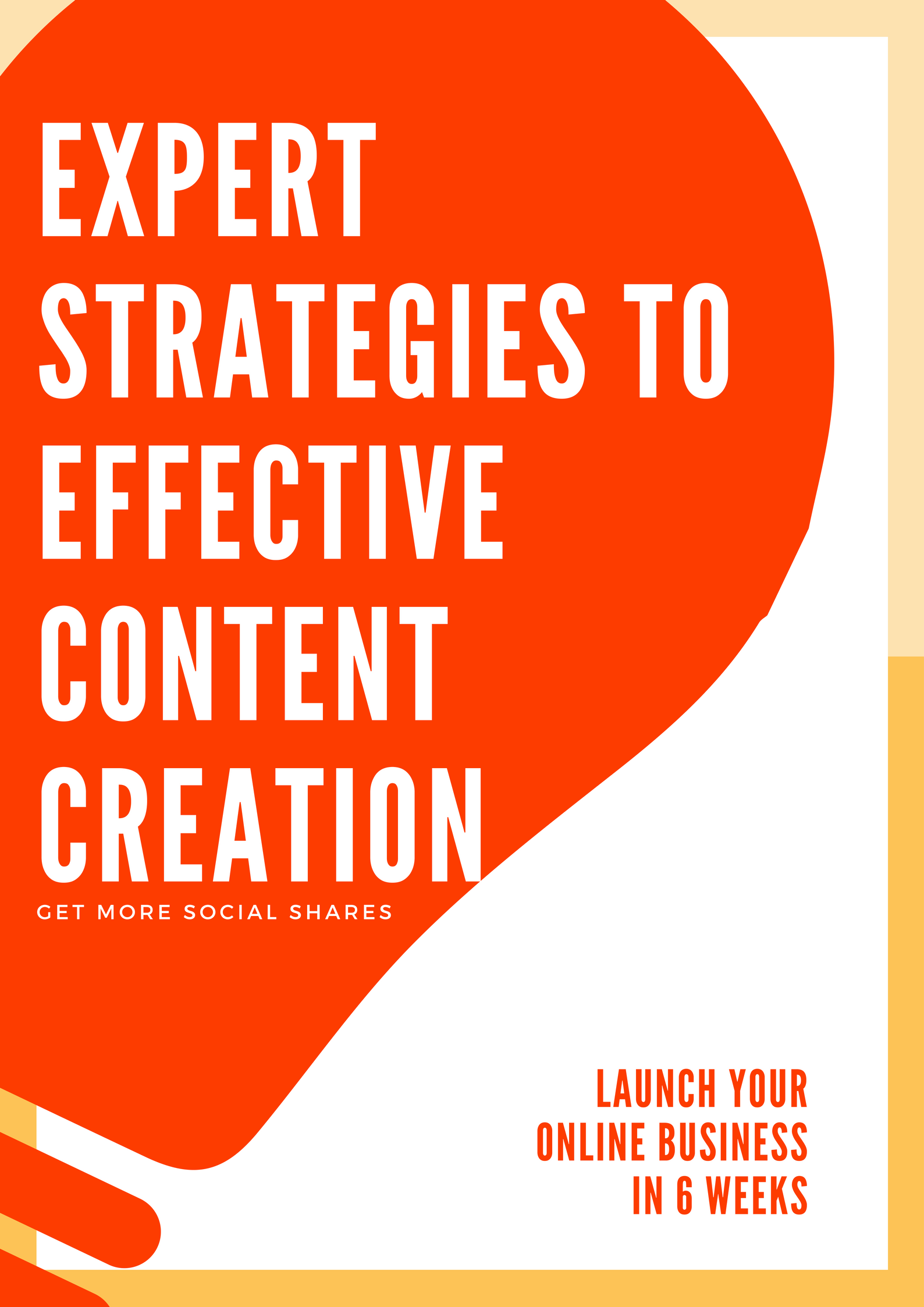 Hiring Google as your No. 1 salesperson is impossible until you have learnt how to create an effective content. I will share with you my content creation plan that shows you what content to create, what to do before you create it, how to create it, when to create it and what to do after you've created it so that it will command massive engagement and social sharing.
Module 6

: 7 Fail-Proof Business Ideas You Can Implement One Week After Launching Your Online Business to Start Making Money Fast with Little or No Extra Investment
There are possibly over 1,001 ways to make money online. But the question is, how many of them are guaranteed? In fact, how many of them are fail-proof techniques that guarantee you will recover your investment first week after launching it? I went through all my online streams of income and discovered that these 7 business ideas top the list. In this module, I will teach you how to start them right there from the comfort of your home. A good number of them you can run from your smartphone and with social media.
There's no how you won't make money online in 2017 after this coaching class. It's impossible. I am committed to help you launch your own online business.
BONUS PACKAGES
Package 1: Guide on How to Open Multiple US Dollar Accounts
Package 2: My Simple, Proven but Not-So-Easy-to-Guess Strategy to Growing Targeted Twitter Followers of Any Country of Choice
Package 3: 11 Signs an Online Entrepreneur Will Fail
Package 4: Platform to talk about your business in our upcoming conference, NaijaSitUp at the University of Uyo, Akwa Ibom State
Package 5: I will also add you to our closed Facebook group reserved ONLY for the participants of Launch Your Online Business where you can ask your questions and get immediate answers as the training progresses. At the group, we shall be holding a challenge aimed at helping you earn your first or next $1,000.
Extra Bonus
I will also share with you not less than 5 reference materials on each of the modules that will be very helpful to you. Even a dummy can't fail in their business launch after consulting with these 30+ reference materials in different formats (written, audio and video).
Course Format
Each of the modules will come primarily in two formats, written (as shared document which you can download) and audio (which you can listen to anytime, any day). But from time to time, I will go live on our closed Facebook group to answer questions from you.
When Is It Starting?
Launch Your Online Business in 6 Weeks starts today.
How Much Does It Cost to Participate?
The coaching fee is N10,000, but all serving corps members who provide all the pre-requisites as will be requested will be enrolled for N5,000 only.
Summary:
Flat fee is N10,000.
All corps members, pay N5,000. (Send what proves that you are a corps member alongside).
How to Make Payment
Bank transfer:
Account Name: Emenike Emmanuel
Account No.: 3045657185
First Bank PLC.
Note: After payment, send your name, evidence of payment and phone number to [email protected] . And contact me Facebook, http://facebook.com/emenike.emmanuel1 so that you can be added to our closed Facebook group. For more information, call: 07036251361